Vertical mountains erupting perilously from glassy waters? Hiking routes tracing the ridges and crests that overlook the fjords? Lush green hillsides dusted with bright wild flowers and blueberry bushes (and a society in which foraging is actually encouraged)? Yes. Please. Western Norway had my interest before I boarded the flight to Ålesund, but it commanded my full attention just 15 minutes after I stepped off the plane.
With five days in the region, my first trip to fjord Norway took me from Ålesund to Bergen, and through some of the most scenic hiking regions in the south west of the country. Direct flights connect both Bergen and Oslo with London, western Norway is a great choice for a short break. Here's what you can expect from a trip to Fjord Norway in the summer months.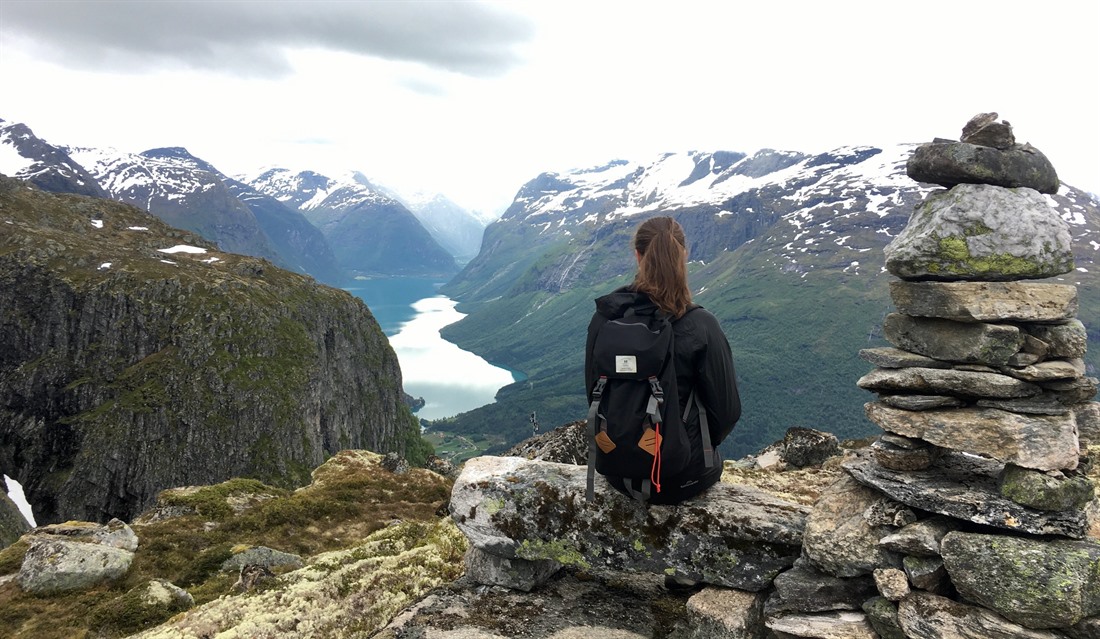 Views. Wonderful, sweeping views
I'm talking postcard-worthy, pack-a-wide-angle-lens panoramas, here. While the west coast might not boast quite the same iconic red fishing communities perched on the waters' edge like Lofoten & Vesteralen in the north, the stark contrast between completely flat waters and steep, razor-sharp mountains is still very impressive. In the winter the mountainsides are carpeted in glistening snow and in the summer, bright grasses and wildflower shrubs cling to the steep valley walls. According to locals, November is the only month considered not quite as beautiful as the rest, as the flora fades to brown and the snow has yet to settle.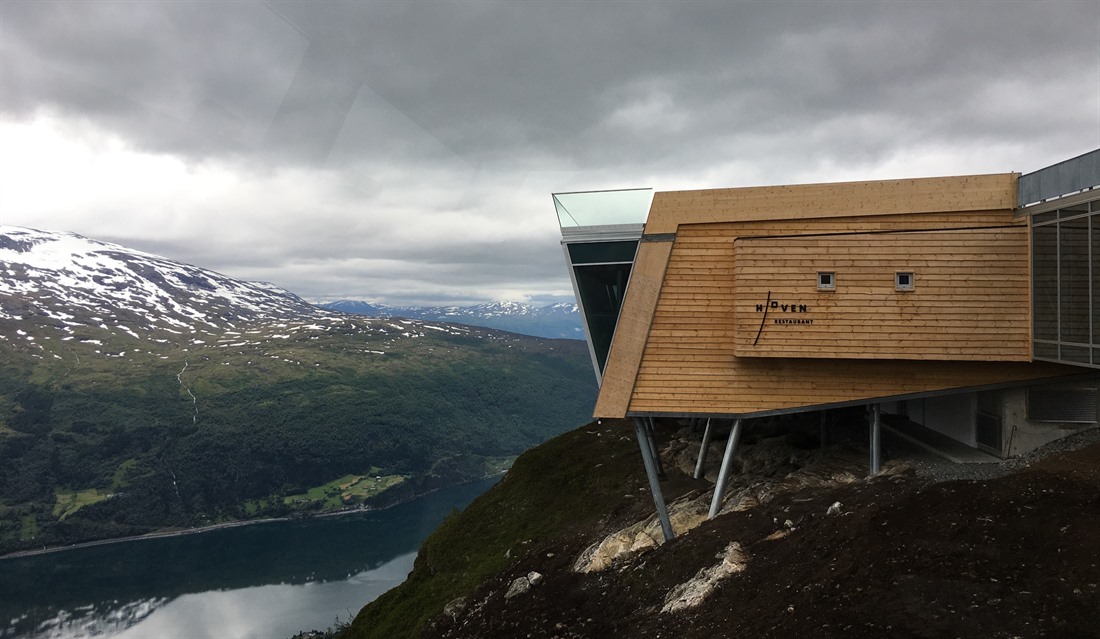 You'll tuck into fish, lots of it
Norway has always been known for its fishing industry, and with coastal waters teeming with cod and herring stocks, it's no surprise that menus almost always feature fresh fish. And when you fancy a change, traditional dried fish soup is genuinely delicious; hearty and warming, it's perfect after you've just been caught in the rain. The Loen Skylift opened in 2017, taking visitors up to the top of Mount Hoven, and the Hoven Restaurant at the top offers award-winning dishes with a astounding panoramic fjord views.
A bit of a useful side note: with attentive restaurant staff and dietary requirement options made available at every restaurant and hotel, all needs are expertly catered for, from vegetarian diets to a variety of intolerances. Kudos, Norway.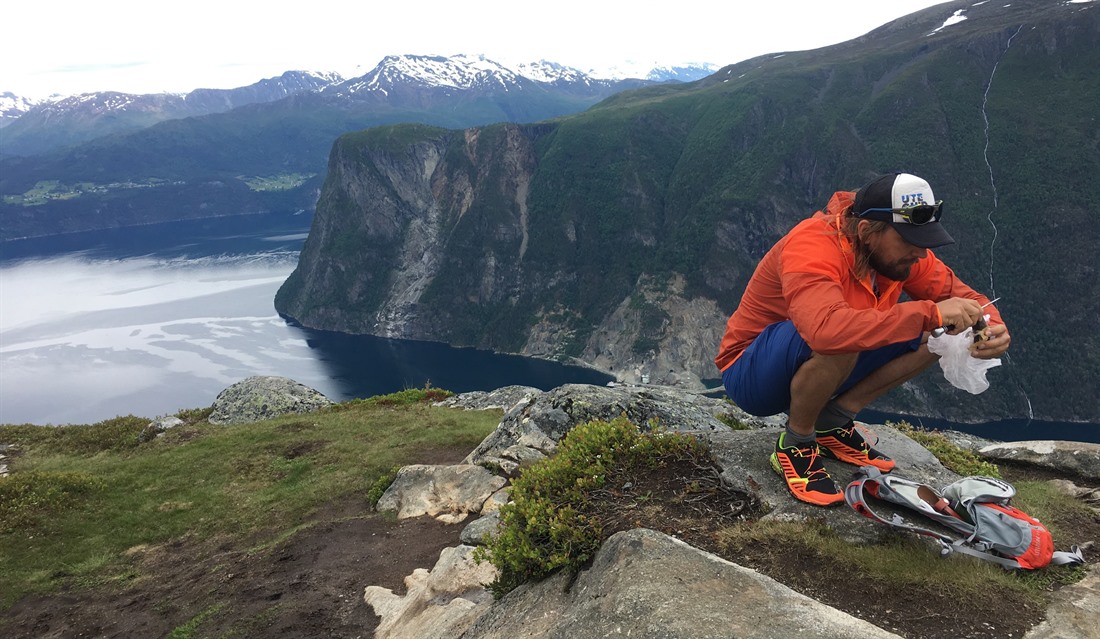 Norwegians really, really, like the great outdoors
When you're huffing and puffing your way uphill or you've stopped at the top to tuck into your slightly squashed sandwich for lunch with a view, there's a sense of achievement you don't quite get wandering through the UK countryside. Until the locals come marching past, that is. Decked out in brightly coloured, technical hiking gear and enjoying seemingly super-human fitness. Norwegians hike year-round, all the time – on their lunch breaks from work, even, they'll squeeze in a few miles. Oscar, my charming Swedish mountain guide, smirked when I asked how long our current route usually took. 'For English, about four hours, and Americans can take up to six. Norwegian and Swedish, though, just two.'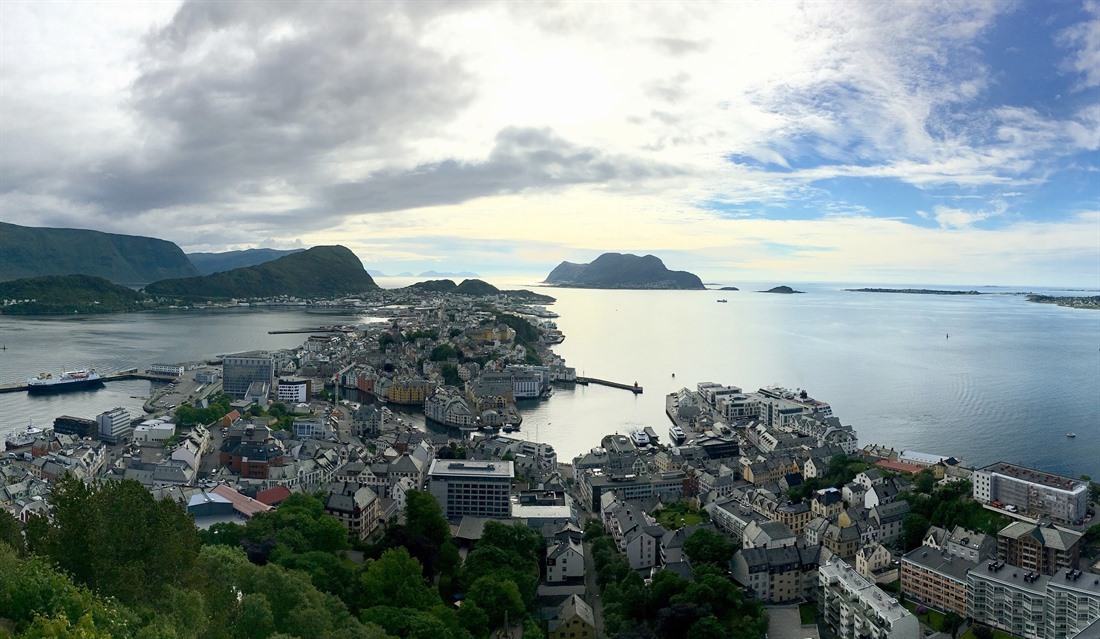 Even the towns are beautiful
Ålesund is a stunning little port town, spreading over what seems to be more water than land. Low buildings are built right to the waters' edge, and the layout of the town follows the natural contours of the islands on which it sits. Climb up to the viewpoint at Fjellstua for the best panoramas over the town. The iconic images of brightly coloured red, yellow and brown wooden buildings with pointed roofs facing out over a busy fishing harbour are taken in Bergen. What's now a substantially-sized city, the old part of town has meticulously preserved its historic charm, with fish markets popping up where they have done for generations and no modern development punctuating these characteristic wooden facades.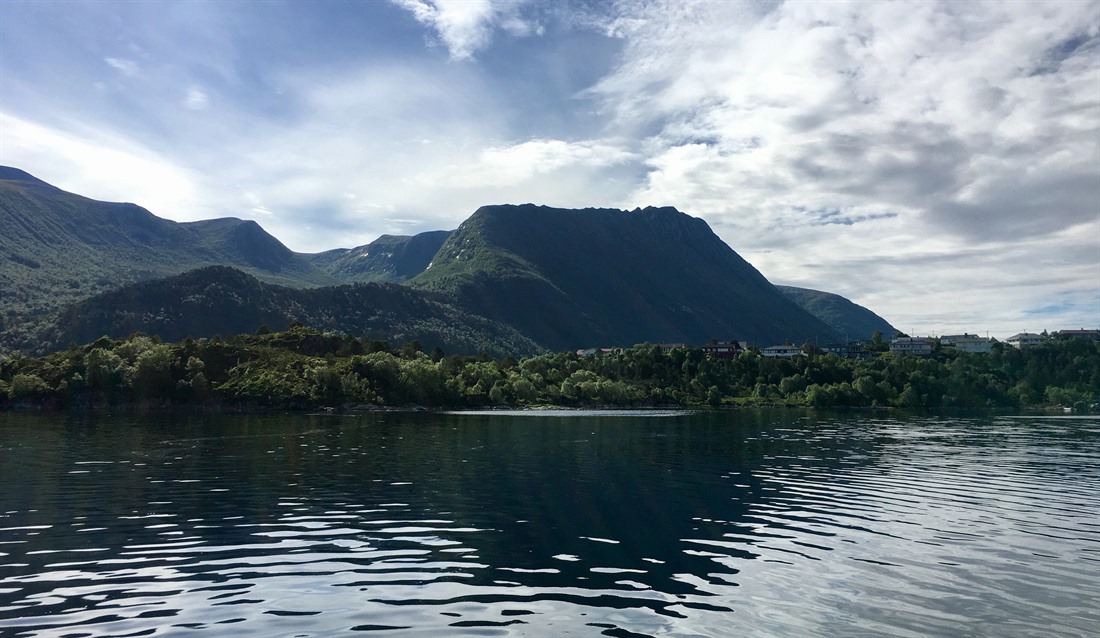 You're going to get rained on
Norwegians could almost give us Brits a run for our money when it comes to dealing with the rain. The weather can change in the space of just a few minutes. Before you've had a chance to soak up the sun, dense rain clouds can cascade across the entire sky and have you scrambling for your waterproofs. When hiking, plenty of light layers are recommended, good sturdy boots are necessary, and a decent waterproof jacket is absolutely essential.
Find more inspiration on our social media #MyRegentMoment