Travel to the the fascinating city of Luang Prabang and explore the friendly capital Vientiane on this nine-day tour in Laos, one of east Asia's most charming countries and dubbed 'the land of smiles'. Cruise along the Mekong River, ride by elephant through the villages of Pakbeng, explore bustling markets and meet the locals on this incredible journey of discovery.
Tour Itinerary
Fly to Chiang Rai via Bangkok.
Arrive Chiang Rai in Thailand and transfer to the hotel. The rest of the day is free to relax or explore at leisure.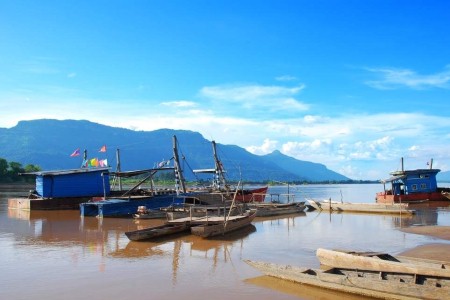 After breakfast transfer to Laos, passing through Chiang Khong. After crossing the Mekong River meet the Laotian guide and board a traditional boat to cruise for seven hours to Pakbeng. Enjoy the splendid landscape and discover the banks of the Mekong, the mythical river which crosses China and also separates Laos from Burma and Thailand. As the main entry to Northern Laos and Luang Prabang, it is a busy route bordered by villages along the way. At the end of the afternoon arrive in Pakbeng, a mixing point for local hill tribes including H'Mong, Lue and Khamou. (B,L,D)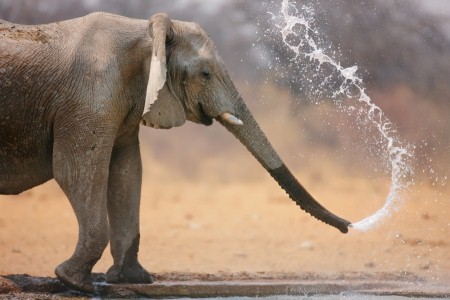 The Mekong Elephant Camp sits on the banks of the Mekong opposite the village of Pakbeng. Here, discover the role elephants play in Laos culture and enjoy the stunning natural surroundings. Enjoy a elephant ride through villages before returning to the lodge for lunch. In the afternoon travel by tuk tuk to visit the local market and onwards to the village of Xang Keng Khmus, a beautiful village situated on the edge of the forest. In the late afternoon, explore the local temple, Wat Chom Si Cheng which overlooks the Beng River. (B,L,D)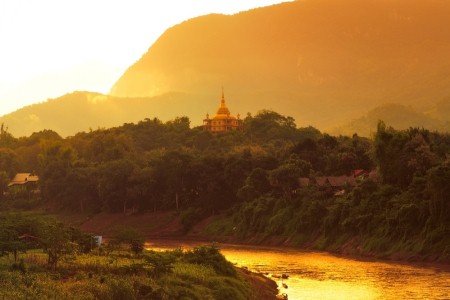 Cruise through beautiful landscapes towards Luang Prabang. The Mekong River is at the bottom of a steep sided valley, with tropical forest invading its banks, and from time to time a village will appear. Lunch is served onboard and a stop is made at the sacred caves of Pak Ou, which shelter hundreds of statuettes of Buddha. The caves offer a splendid view of the Mekong. Arrive at Luang Prabang the old royal capital and a UNESCO-classified world heritage site. (B,L)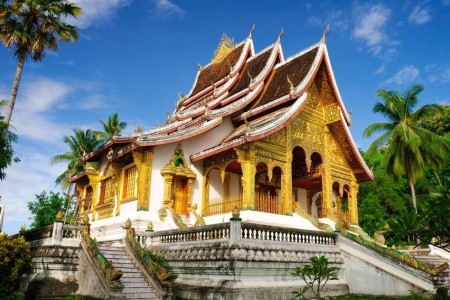 Discover the religious history of this ancient city founded on the left bank of the Mekong River, home to more than 100 of the most beautiful temples in Laos. Explore Vat Xieng Thong (Temple of the Golden City); Vat May - a temple built at the end of the 18th century, featuring a five sided roof surmounted by three parasols; Vat Visoun - the oldest temple in the city with wooden windows inspired by the Khmer Temple of Vat Phou; Vat Aham - located just beside Vat Visoun, framed by two large Banyan trees and Vat Senna - the first monastery whose roof was to be covered with yellow and red tiles. At the end of the afternoon, climb Mount Phousi and watch the sunset before exploring the H'mong Night Market on the way back to the hotel. (B)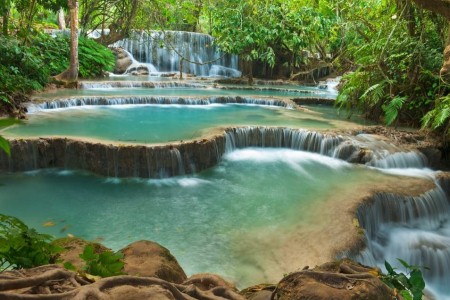 Visit the Royal Palace museum before travelling to Khuang Sy Watefall, a three tier waterfall south of Luang Prabang. Admire villages and rice fields en route and enjoy a countryside lunch at the waterfall. Enjoy an afternoon swim before returning to Luang Prabang. (B,L)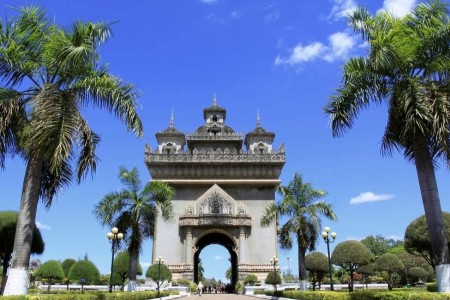 In the morning, cross the Mekong to its right bank to see two small temples now abandoned to nature. Then, after a few minutes on a motor boat, discover a pottery village. Return to Luang Prabang and in the afternoon, transfer to the airport and fly to Vientiane. (B)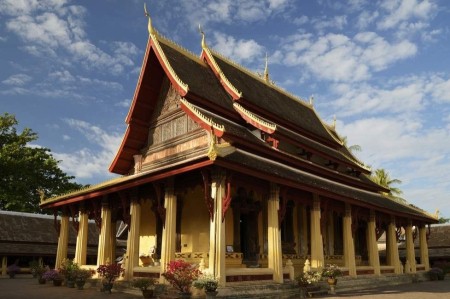 Explore the capital city and discover Vat Sisaket, the largest and considered to be the most beautiful temple in Vientiane. Its old 'Bangkok' style has indeed saved it from destruction. Discover Vat Phra Keo, a temple first built in 1565 to house the famous Emerald Buddha which was stolen in 1778 and the temple was destroyed. The temple was rebuilt but was once again ruined in 1828 when the Thai's returned and was rebuilt for the third time during 1936-1942. Visit Pha That Louang - a gold covered large Buddhist stupa in the centre of Vientiane and a masterpiece of Laotian architecture. Damaged by the Ho plunderers Ho in 1873, it was restored by the French in 1930. It has become the symbol of the nation, representing both Buddhism and Lao's sovereignty and continue to Patuxay - a monument established in memory of the war with France, here, enjoy a panoramic view of Vientiane from the top. Take some time to explore Talat Kua Din Market. In the evening transfer to the airport for flight back to the UK. (B)