Cultural Landscapes of Armenia
11 Day Tour, from £2400 per person
Armenia is a beautiful country with stunning, contrasting landscapes; in the north, stone churches lie hidden in luxuriant verdant gorges, whilst in the south remote monasteries perch atop red, craggy mountains. Enjoy a picnic lunch overlooking the ever-changing colours of Lake Sevan or try a drop of the local tipple at Yerevan's Brandy Company. From the museums of the capital to the ancient caravanserais of the Silk Road, discover the highlights of Armenia on this tailor-made tour with private guide and car.
Tour Itinerary
Fly to Yerevan via Kiev overnight.
Arrive in Yerevan in the early hours. On arrival in Armenia you will be met by your local guide and transferred to the centrally located Republica Hotel, checking-in for a 3 night stay. After your long journey from the UK enjoy the rest of the night and all morning at leisure - breakfast will of course be available at the hotel. At 12:30 meet your guide in teh reception of the hotel to commence an introductory tour of Yerevan. Departing the hotel on foot walk to the Tavern Yerevan Restaurant for a welcome lunch. After your meal walk to Republic Square, the centre of Yerevan. From here visit a currency exchange office (for the chance to purchase Armenian Dram) before slowly heading north towards Freedom Square, passing the Armeniam Opera Theatre and ascending the Cascade. Moving on visit Victory Park and the Mother Armenia Statue, from where you should be afforded good views over the central city. Hailing a taxi make the short drive to the Barekamutin Metro Station. From Barekmutiun head underground and ride the rails with your three stops to Republic Square. Back above ground visit the small Post Office on Republic Square before returning to your hotel, here ending your introductory excursion of the pleasant Armenian capital. This guided excursion will be without private transport, but your short taxi journey and metro ticket will be included in the tour costs, as of course will lunch. In the event of poor weather ot tired feed your guide can arrange, on the spot and at your expense, to reduce the walking where possible with a short taxi or bus journey. (B,L)
This morning head out of Yerevan to visit Garni & Geghard. At Geghard visit the Geghard Cave Monastery, constructed in the 13th century. From here visit the restored Garni Temple. This temple, dating from the first century AD, is a splendid example of ancient architecture. At one time a great complex of palaces and temples, servicing as a summer residence for the Armenian Kings, stood here. After a traditional lunch in a private home return to Yerevan and visit the Armenian Genocide Museum and Memorial Complex before returning to your hotel in the mid-afternoon. Enjoy the rest of the afternoon and all evening free at leisure. (B,L)
Departing Yerevan head today to the mountain spa town of Jermuk. First site of the day will be the Khor Virap Monastery - this stone monastery set against the backdrop of a snow-covered Mount Ararat is an iconic image or Armenia. Pressing on, visit the Noravank Monastery. Also visit the wine growing region of Areni, believed to be the oldest wine-growing region in the world. Here, naturally, enjoy wine-tasting before pressing on to Jermuk. On arrival check-in to the Hyatt Place Jermuk for a 2 night stay. (B,L)
Depart Jermuk for a day trip to explore south-east Armenia. The first site of the day before arriving in Goris will be Karahunj - the Armenian equivalent of Stonehenge. Pressing on take a cable car to the spectacular Tatev Monastery. Known as Wings of Tatev, the cable car holds the record for the longest non-stop double-track cable car in the world, measuring some 3.5 miles. Near Goris visit the village of Khjndzoreks, famous for its canyon with picturesque rock formations and ancient cave settlement. The artificial caves, some of which are currently used as stable and warehouses, were inhabited until the 1950s. From Khndzoresk return to Jermuk and enjoy the evening at leisure. (B,L)
Departing Jermuk, drive along the road already travelled as far as Yeghegnadzor before heading north over new ground towards the 2,410 metre Selim Pass. Just below the top of the pass visit the 14th century Selim Caravanserai, one of the best preserved caravanserais in the world. Moving on, arrive at Lake Sevan before skirting the southwestern lakeshore to the Noratus field of Khackars (Armenian cross-stones). From here continue along the western shores of Sevan to the Sevanavank Monastery. After lunch at the lake, drive to Dilijan and here visit the museum street of preserved & restored 19th century home. Heading out of Dilijan visit the 12-13th century Goshavank Monastery before transferring to your hotel and checking in for a one night stay (Your hotel will be the Old Dilijan, Dilijan Resort or Paradise Best Western). Before dinner enjoy a class in preparing Gata, a traditional Armenian dessert, which you can enjoy after your evening meal. (B,L,D)
Checking out of your hotel in Dilijan head this morning to the Lori region. En-route drive through the Russian populated villages of Molokans, whose local customs have striking similarities with Jewish traditions. Enjoy here a visit to a local home and a chat with your host over a cup of tea and traditional pancakes. Pressing on arrive in teh city of Vanadzor where you will visit a stone carver's studio, where traditional Khackars are still made. From Cavadzor travel to Alaverdi via Stepanavan, visiting Odzun Church en-route. After lunch in Alaverdi visit the Sanahin Monastery, a highlight of medieval Armenian architecture. Later this afternoon arrive at the Avan Dzoraget hotel and check-in for a two night stay. Enjoy the rest of the afternoon and evening at leisure. (B,L)
Heading out from your comfortable hotel explore this morning further sights in the Lori region. Your visit will be to the Akhtala Monastery to see its unique frescoes. From Akhtala move on to UNESCO World Heritage listed Haghpat, overlooking the Debed River. After lunch in Haghpat village enjoy the opportunity to see how traditional Armenian Lori cheese is made. After a busy week of sightseeing return to your hotel and enjoy the afternoon and evening at to relax at leisure. (B,L)
Checking out of your hotel drive to the medieval fortress of Lori Berd. From here head south over the Pushkin Pass via Spitak to the city of Gyumri in the north-west of Armenia. Here enjoy lunch before checking into your hotel, the Villa Kars, for an overnight stay. After a chance to freshen up in your room enjoy an introductory walking tour of Aremina's 2nd city to include the Town Square and Sev Berd (Black Fortress), a Russian Imperial fortress built in 1834 in response to the Russo-Turkish War of 1828-1829. Last visit of the day will be to the 10th century Marmashen Monastery. (B,L)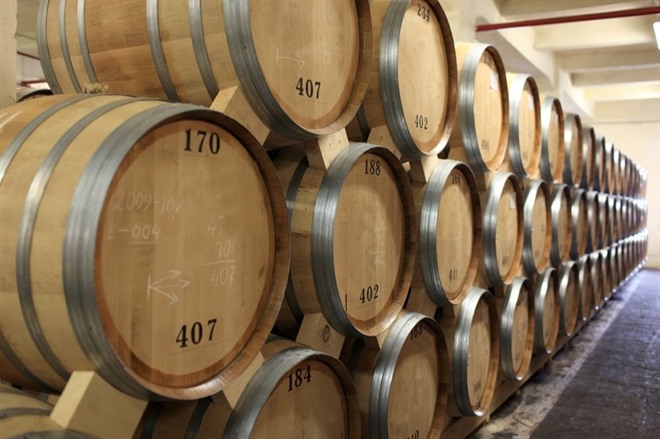 This morning check out of your hotel in Gyumri and, after an early breakfast, transfer to Gyumri Railway Station, the oldest railway station in Armenia. Depart Gyumri (schedules subject to change) at 08:25 on the 681 Yerevan-bound train. After approximately 2.5 hours slowly trundling towards the capital disembark (scheduled for 11:00) in Etchmiadsin, here meeting your driver who will have pressed on ahead with your luggage. In Etchmiadsin visit Etchmiadsin Cathedral, the religious centre of Armenia. From here visit the 7th century ruins of the marvellous medieval cathedral Zvartnots and Saint Hripsime Church. This entire area is a UNESCO World Heritage Site. After lunch return to Yerevan and visit the Ararat Brandy Factory for a brief tour of the plact followed by brandy tasting. From here return tot he Republica Hotel for your final night in Yereva. Enjoy the rest of your afternoon and all evening free to explore at your leisure. (B,L)
Today you will be transferred to the airport to depart Yerevan on yor flight back to the UK with Ukraine International, via Kiev. (B)
Pricing Information
11
day tour, from
£2400
per person
Price Includes
Return flights in economy class with Ukraine International from London Gatwick via Kiev
All airport taxes
Accommodation in three-star hotels and guesthouses
Meals as specified
All transfers and transportation throughout
Sightseeing with English-speaking guide
Entrance fees on sightseeing tours
Price Excludes
Regional departures - please contact us for details
Meals not specified
Gratuities
Price Notes
Single room supplement - £330
Sole traveller - £4,000
Tour Route Map
Armenia, Yerevan
Armenia, Khor Virap
Armenia, Goris
Armenia, Dilijan
Armenia, Etchmiadzin
Armenia, Yerevan
Image Gallery
Click on images to enlarge
Reviews
Just thought we'd drop you a line to thank you for the excellent tailor-made trip you organised for us to Armenia. This must now be our 6/7th trip with Regent and while they have all been good we can safely say that this rates as one of the best. Although a lot of our travel is independent we do occasionally use small specialist travel agents, but nobody comes close to the attention to detail shown by Regent. The local representatives, drivers and hotels are always of the highest efficiency and quality. We are aware of the many years of experience you have in dealing the old Eastern Block etc but you still retain reasonably priced trips and value for money. It's also nice to be able to ring and speak to people who are obviously very knowledgeable and experienced about the destinations you travel to. Thanks again and we look forward to many more trips with you in the future.
Mr N Green