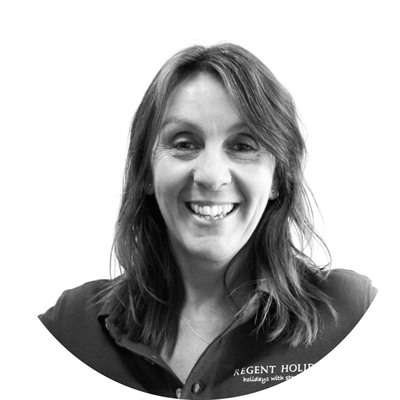 Emma Brown
Iceland & the Arctic Travel Specialist
Travel has always been my passion and there is no better feeling than fulfilling someone's dream to travel on a day to day basis at Regent Holidays.
Having worked in the travel industry now for a number of years, I have been extremely fortunate to have visited many incredible countries and for me the Iceland & the Arctic region is my favourite. A career highlight has to be my trip to the Norwegian archipelago of Svalbard in 2014, where I was lucky enough to photograph Polar Bears and their cubs in their natural habitat. This incredible region in the Arctic North boasts huge glaciers, icebergs, ice fields, snow-capped peaks and more polar bears than people – hopefully I will get back there soon!
I have recently returned from a fly-drive in Iceland where I travelled from bustling Reykjavik up to the beautiful North of Iceland. On this drive I visited the remote man-made Ice Cave of Langjokull, Iceland's second largest ice cap. It was simply breathtaking and an experience I will never forget!
Featured Tours
Latest Blog Posts