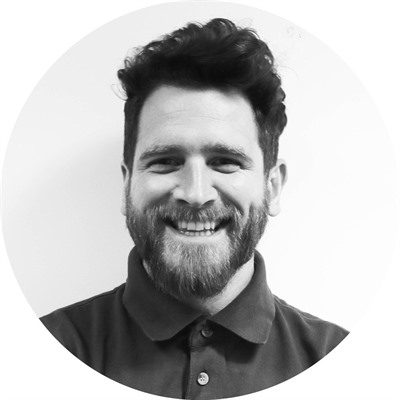 Robert Longstaff
Iceland & the Arctic Travel Specialist
Growing up in a village in sunny West Yorkshire, I was always torn between travel and design when it came to deciding my future. I went down the travel route and after ten years working in the industry, I decided to scratch that design itch, and headed to Devon where I spent a year living in a campervan, working in a remote workshop, studying furniture design and craftsmanship. Though it was one of the best times of my life, I found myself being drawn back into the travel industry and moved to Bristol.
I was lucky enough to travel as a child with my family but fell in love with the mountains when I went skiing on a school trip. That turned into working in Chamonix, France, and later spent a ski season in Banff, Canada, as a snowboard instructor. When it comes to travel, rugged natural landscapes and mountains are my go-to.
I've travelled a fair bit, but Iceland is still 'the one'. I always wanted to travel there for as long as I can remember and ended up booking a trip for a week, but once there I ended up staying for the best part of a month. It was everything I expected and more. I'd never experienced anywhere like that, somewhere so bleak and beautiful at the same time; I don't think there are many places in the world like that – especially not within three hours of the UK. 'Otherworldly' is definitely the word.
Following that trip, I visited Japan for a month, which again was incredible but didn't compare to Iceland. Returning to Iceland with Regent this year I thought it may be different or possibly spoil my memories of it, but it didn't at all - it's still my favourite.
I road-tripped through the country both times. Pitching a tent in the dark one night and waking up to realise we were just alongside Jokulsarlon Glacial Lagoon was just spectacular. On my next visit, I'm going to head to the north-west and explore the northern regions deeper, as well as taking a 4x4 out to discover the remote highlands in the summer.
I've finally ticked the last country in Scandinavia off the list, having now just returned from Southern Finland, exploring Helsinki and some of the countryside and towns in the south, and have previously visited Norway and Sweden.
Greenland is the next one on the list; I love anywhere vast, cold and remote, so it's the natural next step from Iceland. With Regent, I'm heading to Southern Greenland this summer – the greenest part of the frozen country, where I'll be immersing myself in Inuit culture, kayaking through the fjord systems and floating past immense icebergs under my own steam. I absolutely cannot wait!
Featured Tours