Perfect for the first-time visitor to Iran, this itinerary offers an essential introduction to the capital, Tehran and some of the most popular surrounding cities. Spend nine days exploring this rarely-visited country, only recently re-opened for tourism, before the crowds cotton on.
Between the bustling bazaars of age-old trading city, Yazd, and the staggering archaeological ruins of Cyrus the Great's ancient city, Pasargadae, discover why this hub of Ancient Persian history and ornate Islamic culture offer discerning travellers such an enriching experience.
Exploring Isfahan transports you through 800 years of the country's history, with all ages of architectural style on display at the Masjid-e-Jameh and make time to marvel at the immaculuate Chehel Sotun Palace with its 20 pillars reflected in the pool.In Yazd, visit the Zoroastrian City famous for its skyline-dominating wind towers and stop in Na'in, home to the oldest mosque in Iran built in the 10th century.
Iran's city of poets and gardens, Shiraz, is home to an array exquisite buildings from the mirrored Shah e Cheragh Shrine, set in the centre of a large courtyard to the Naranjestan Pavillion surrounded by orange tree and flower gardens, the pavilion houses a small museum and the gardens are planted with orange and palm trees amongst the flowers. You'll also have the chance to visit Pasargadae; the impressive ruins of a city and palace built by Cyrus the Great remains home to his tomb.
Tour Itinerary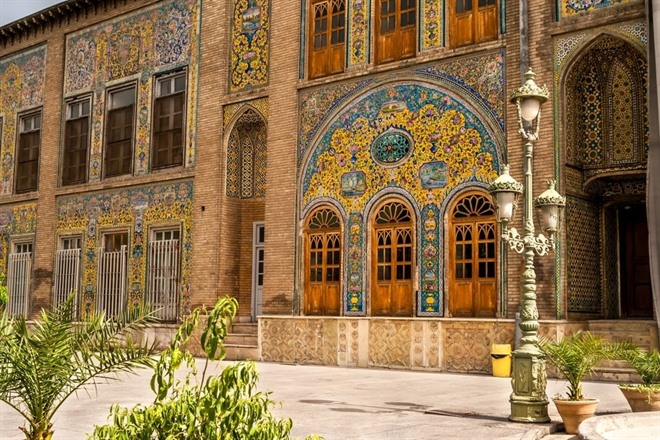 Depart the UK today and fly to Tehran via Istanbul. On arrival transfer to your city centre hotel.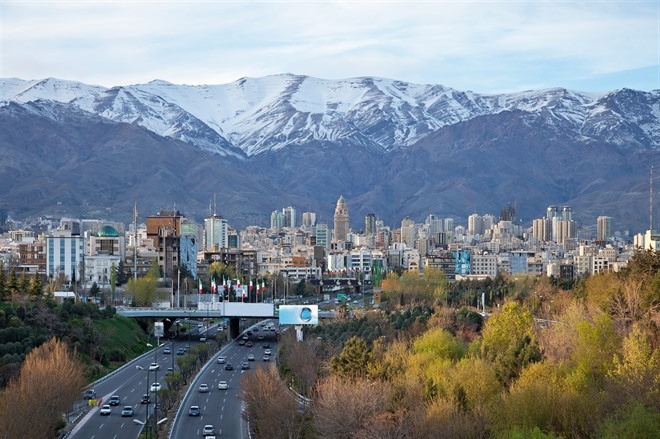 Today you will head out to explore the capital city of Tehran, busy and modern city Tehran is better known for its museums than historical buildings. This morning you visit the National Archaeological Museum, home to pieces taken from ancient sites all over the country before heading to the Golestan Palace, a former residence of the Shahs with impressive buildings and art collections. In the afternoon you may like to visit the Crown Jewel collection or perhaps the Contemporary Art Museum before heading in to the hills to have dinner beside the river in Darband, a popular area for Tehranis to stroll in the evening. (B)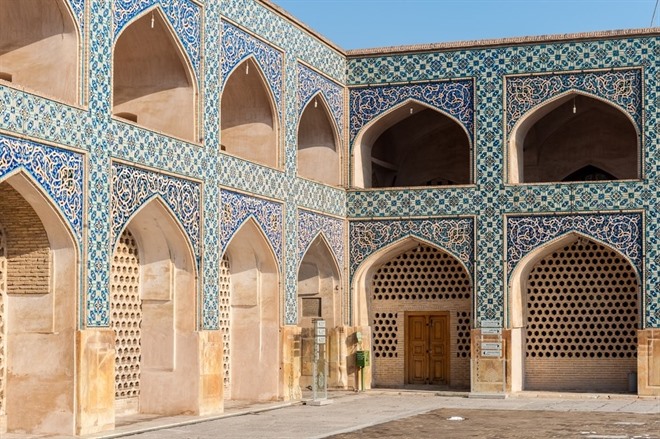 Set off early this morning to Isfahan, the historic city that owes many of its buildings and the impressive Naqshe e Jahan Square to Shah Abbas in the 16th Century. This afternoon there will be time to visit the Armenian Quarter including the Vank Cathedral before taking a walk over some of Isfahan's historic bridges in the early evening. (B)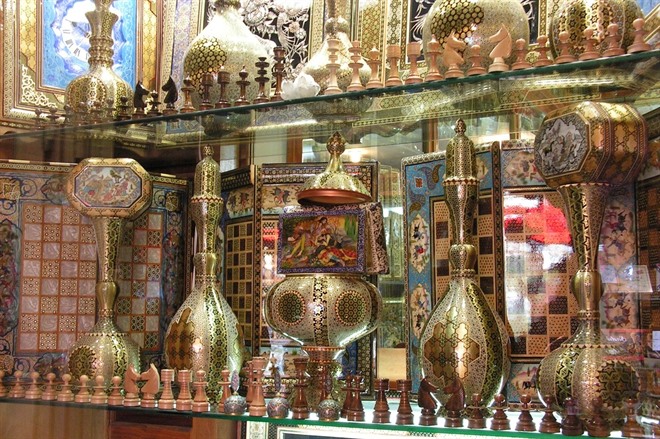 A full day in this beautiful city takes you to the Masjid-e-Jameh with its various architectural styles which span 800 years, the Chehel Sotun Palace with its 20 pillars reflected in the pool and beautiful gardens. In the afternoon head for the main square where you will visit the Ali Qapu Palace as well as the Iman Mosque and the exquisitely decorated Lotfullah Mosque. Take a stroll around the square and its bazaars in the evening. (B)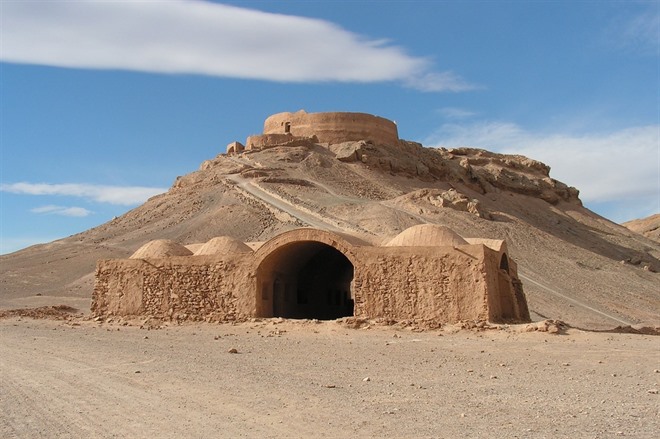 Today you drive to the Zoroastrian City of Yazd, famous for its badgirs or wind towers populating the skyline, stop en route to visit Na'in, home to the oldest mosque in Iran built in the 10th century. Arrive in to Yazd in the afternoon, you may like to head to the Dolati Gardens to stroll amongst the flowers and see the beautiful pavilion with its 33m high wind tower, the tallest in Yazd. (B)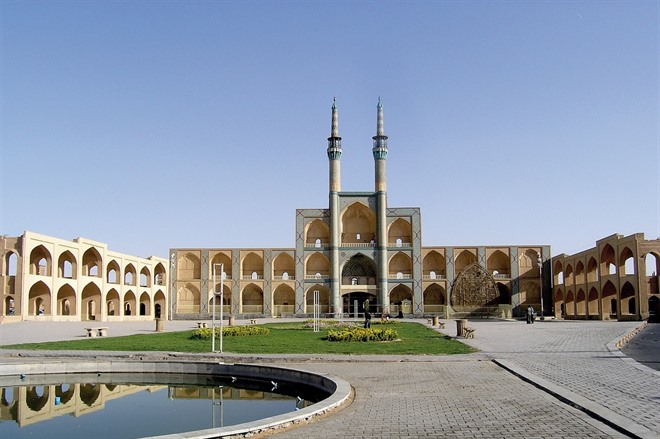 Yazd has some delightful sights to visit including the Amir Chakhmaq Complex, one of the largest structures in Iran including a mosque and caravanserai. Also visit the old city with its large Masjid-e-Jameh and Alexander's Prison set further in to the warren of mud brick walls. Later head out to the Ateshkadeh, a Zoroastrian Fire Temple with a flame burning since around 470AD before climbing the Towers of Silence, used until the 60s for sky burials. (B)
This morning you head to your final city, Shiraz, a city of poets and gardens. On the way stop at Pasargadae, the city built by Cyrus the Great and home to his tomb along with remnants of the palace and prison. Later this evening visit the tomb of Hafez, one of Iran's favourite poets, the tomb and its gardens are a popular place for locals to stroll and read his verses. (B)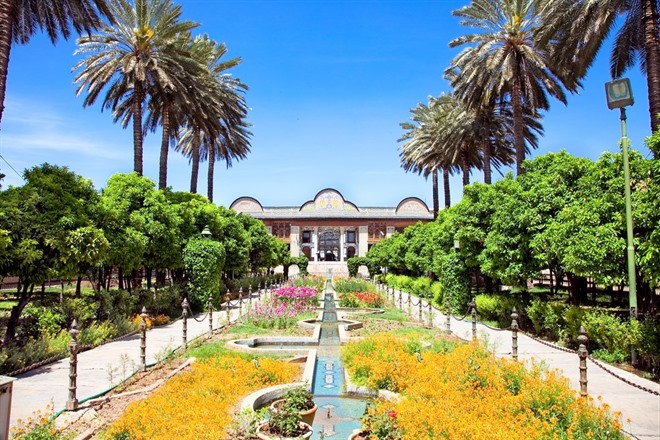 There are some exquisite buildings in Shiraz, visit the Shah e Cheragh Shrine, the mirrored shrine itself set in the centre of a large courtyard. Nearby is the Naranjestan Pavillion and gardens, the pavilion houses a small museum and the gardens are planted with orange and palm trees amongst the flowers. The delightful Nasir Ol Molk Mosque is a must see sight in Shiraz, with the sun streaming through the stained glass windows to the carved pillars. In the afternoon visit the citadel built by Karim Khan and the nearby Vakil Mosque and bazaar. (B)
Today you will visit one of the most visited sights in Iran, Persepolis the great city of the Achaemenid Empire built by Darius the Great. Head out early morning to explore the site, home to impressive columns, detailed bas reliefs and impressive carved gateways. Nearby are Naqsh e Rostam, rock tombs carved in to a cliff and the burial place of Darius amongst others and Naqsh e Rajab, Sassanian bas reliefs. Later in the evening after dinner in the city transfer to the airport for your return flight. (B)
Image Gallery
Click on images to enlarge