Kosovo Anniversary Group Tour
5 Day Tour, from £950 per person
Landlocked Kosovo, ringed by mountains, is perfect for travellers keen to discover Europe's newest country which only declared independence in 2008. This group tour celebrates our 10th anniversary operating tours to Kosovo and uses the beautiful Ottoman town of Prizren as a base. Marvel at ancient monasteries, explore the world's newest official capital city, and enjoy delicious local food and wine.
Tour Itinerary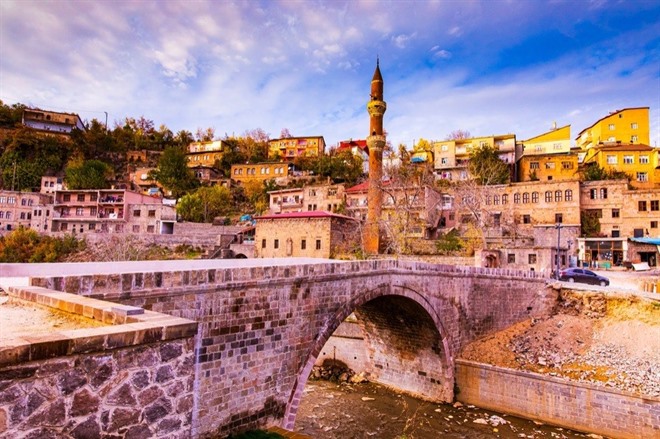 Arrive in Tirana. Meet your guide and transfer to Prizren. Stop for dinner en-route and late check-in to the hotel. (D)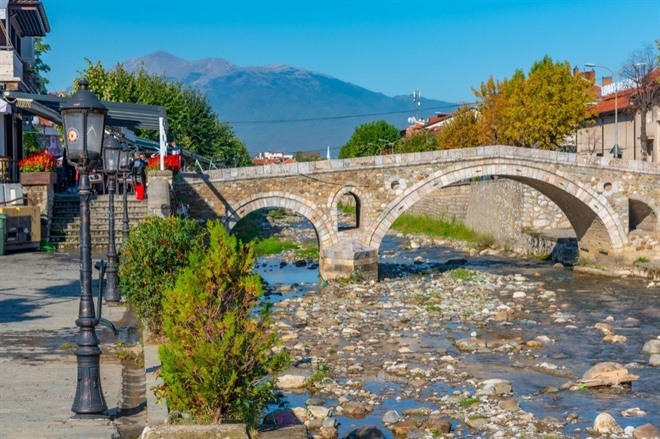 This morning, explore Prizren. Though often overlooked by tourists, savvy-travellers in the know consider Prizren to be the jewel in Kosovo's crown. On the banks of the River Bistrica this beautiful Ottoman town is nestled in a picturesque valley with the impressive Sharri Mountains on one side and a hilltop citadel on the other. It is packed full of pretty mosques, tekkes and local artisan shops, and quaint town houses line the narrow, cobbled streets. Spend today exploring the central part of Prizren including the Sinan Pacha Mosque, the iconic 16th-century Stone Bridges, the Old Hammam, Halveti Tekke, our Lady of Ljevis Church and the Catholic Cathedral. In the afternoon, head over to the nearby town of Rahoveci, where the surrounding countryside of gentle sloping hills, covered in vineyards, cause many visitors to coin a likeness to Tuscany. Here visit a private family-run vineyard for lunch and enjoy an afternoon wine tasting session. Spend your evening at leisure. (B,L)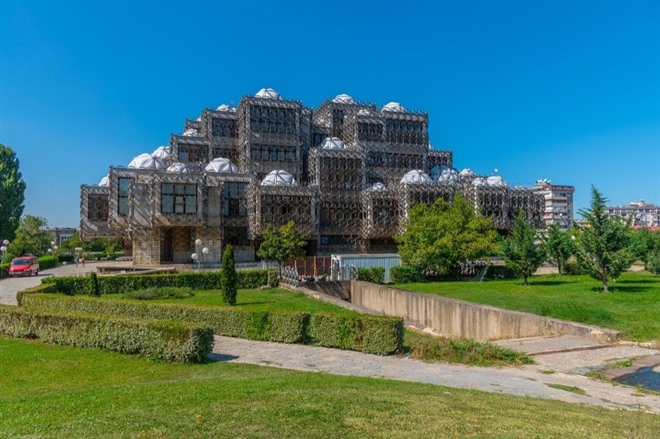 After breakfast, drive to Pristina, the capital and largest city in Kosovo. Pristina is the world's newest capital and is a cosmopolitan city with historic landmarks. Embark on a sightseeing city tour which takes in some of the city's key highlights, and visit the Emin Gjiku Ethnographic museum, filled with ancient clothing, tools, weapons and handicrafts, to understand what life was like in Kosovo during the Ottoman period. After lunch, visit the 'Marble Cave' in nearby Gadime – an impressive karst limestone cave system only discovered in 1966 and much of which is still unexplored. Travel back to Prizren via Sharri Mountain, one of the highest mountains on the Balkan Peninsula and spend the evening at leisure in Prizren. Perhaps choose to take some time to relax before setting out to enjoy diner at one of the many outdoor cafes. (B,L)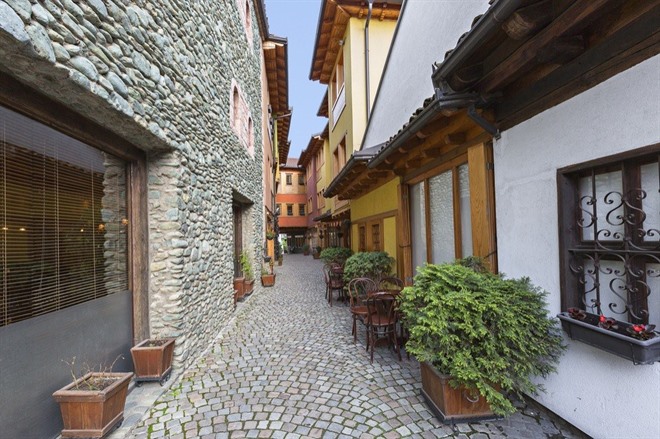 Today's first stop will be Gjakova, where you will enjoy a short walk through the old bazaar. Continue to the nearby UNESCO-listed Decani Monastery, located at the start of stunning Decani Gorge, alongside the crystal-clear River Lumbardhi. The monastery is often thought of as being the best preserved and largest church in the Balkans and was built between 1327 and 1355 by the Serbian medieval king St. Stephen of Decani. Although the buildings suffered damage during the Turkish occupation, the beautiful 14th-century frescoes have been completely preserved. Today a young brotherhood of 30 brethren live in the monastery, continuing to live their lives by the centuries-old-traditions. In the afternoon, drive north-west to Peja, the second largest town of Kosovo. Visit the Patriarchal Monastery which consists of four churches. Return to Prizren and spend the evening at leisure. Perhaps take a walk up to ruined castle of Prizren for a spectacular view of the town below. (B,L)
After breakfast, transfer to the airport for the flight back to the UK. (B)
Pricing Information
5
day tour, from
£950
per person
(Single person supplement + £80)
Price Includes
International flights
Accommodation
Transfers & sightseeing tours
Meals as specified (B=breakfast, L=lunch, D=dinner)
Tour Route Map
Albania, Tirana
Kosovo, Prizren
Kosovo, Prishtina
Kosovo, Peja
Kosovo, Gjakova
Albania, Tirana
Image Gallery
Click on images to enlarge
Reviews
Overall this was an excellent trip to a very new and unusual country. Jurate was well organised and very jolly. She coped very well, especially with changing situation. The programme was well planned and all the sites we visited were very appropriate. The programme was very full and no time was wasted. The food was excellent and very healthy but there could be less to save wasting it. Kosovans went out of their way to be friendly and please us. This trip was undertaken in a very relaxed and informative way, that has always been the hallmark of Regent Holidays.
Mr A Pepper
We very much enjoyed this holiday and are grateful to Regent Holildays and the local guides for presenting such a comprehensive views of Kosovo and to Loretta for coordinating the day-to-day arrangements. Your local partners are so enthusiastic about their new country and so keen that the timetable was stretched to its limits. The Kosovans are so generous and hospitable that we were overfed at every possible opportunity!
Mr M Reading
An excellent and well run tour. Too much to eat! A list of fellow travellers would be have been useful.
Mr K Hollamby
The local agents in Kosovo were excellent. My Guide – a Professor of Tourism at the University in Pristina, certainly knew his stuff and could not have been more helpful. He made certain that my holiday in Kosovo was a great success.
I am now looking forward to visiting Turkmenistan later this year with Regent Holidays and will be very pleased if the experience is anything like Kosovo!
Mr D Stanton