Escape to the Croatian island of Lošinj on this new week-long multi activity break. Located in the Bay of Kvarner in the northern Adriatic, the island of Losinj became popular during the reign of the Austro-Hungarian Empire due to its special microclimate where tourists would go to 'take the air'. The emphasis on wellness is still prevalent on any modern-day holiday here and this escape invites you to elevate your spirits with active tours, sail the archipelago to discover the islands incredible secluded beaches, feel the health benefits of the famous microclimate and gain first-hand access to the true 'local' way of life with your personal guide. The last few days of the holiday are reserved for mainland Istria where you will stay in the romantic coastal town of Rovinj and visit the Medieval hilltop villages of Motovun and Gruznjan.
Activities are included on most days and the inclusion of a rental car allows flexibility and the chance to explore the island further at your leisure.
Tour Itinerary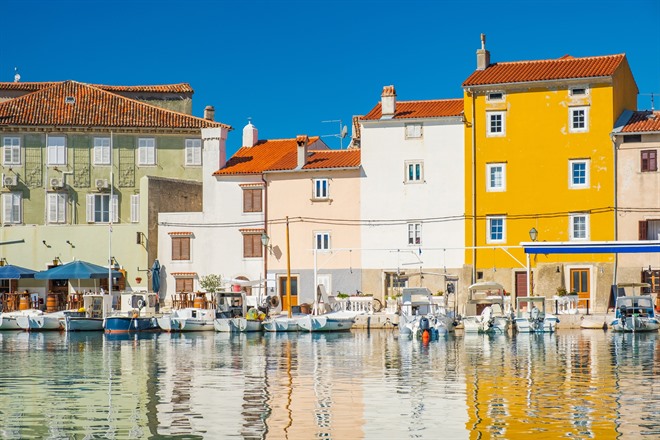 Fly to Pula on Croatia's Istrian peninsula. Collect your rental car at the airport and drive to the port at Brestova (approx. 1 hour). From there, the regular ferry takes just 20 minutes to reach Porozina on the Cres-Losinj archipelago. Head south through the wild landscape of Cres until you reach your base in Mali or Veli, Losinj. Your hosts and personal concierge will be there to greet you at your chosen accommodation and give you a traditional warm Croatian welcome. This will be your base for the next 5 nights.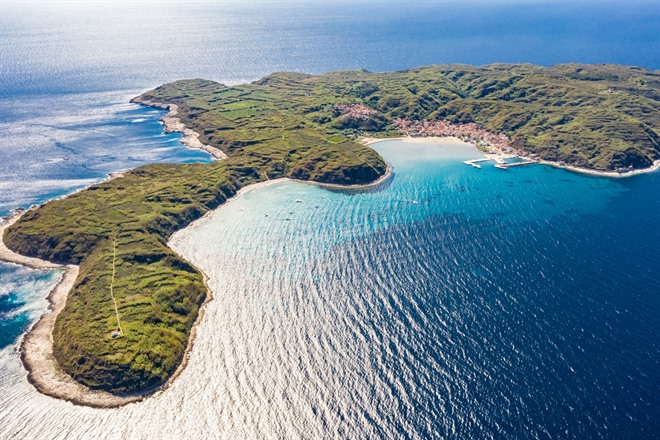 Today you will cruise the archipelago on your private speedboat, complete with your own personal skipper. Each island will offer you something special and unique; from endless fields filled with herds of Boškarin buffalos on Unije, to the wonderful sandy beaches of Susak, the pristine nature of the uninhabited islands and the famous flower gardens of Ilovik. Swim and dive in the crystal-clear waters, explore hidden coves and let the healing powers of the island's unique microclimate wash over you. After a full days exploration, there will be time for a little siesta before you head out for a city tour and dinner in either Mali or Veli Losinj. (B)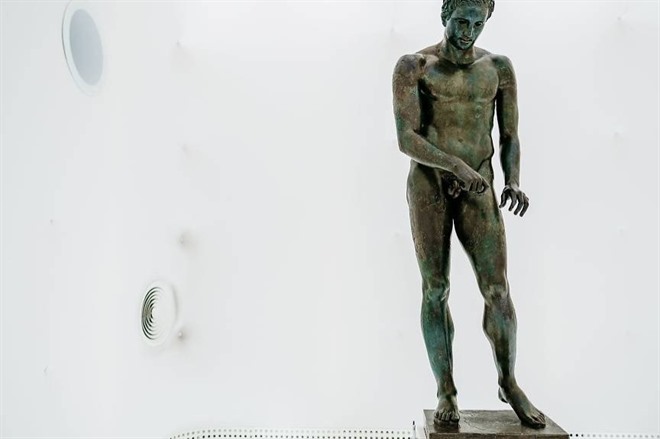 Gain a real insight into the history of the archipelago today with your private guide. Your tour starts in the famous Apoxyomenos Museum, home of the Greco-Roman bronze statue that was lost on Losinj's seabed for over 2000 years. Learn of its history and painstaking restoration process. After the museum, you will move on to the town of Osor, a cradle of the archipelago's history and culture, and the 4000 year old town of Lubenice, which sits gracefully atop a cliff and offers the most spectacular views. The next stop is Italianate Cres town which boasts many well-preserved Venetian elements. It's the perfect place to walk around and experience the local lifestyle. Stop off at a local restaurant for lunch where, of course, the fish is excellent... but why not try some of Cres' famous lamb which is always beautifully cooked. After lunch, leave the city walls behind and enter the magical Tramuntana Forest which also houses the Beli Sanctuary for Griffon Vultures, home to, at last count, six juvenile griffon vultures that are being prepared for tagging and release into the wild. Return to your base in the late afternoon. (B)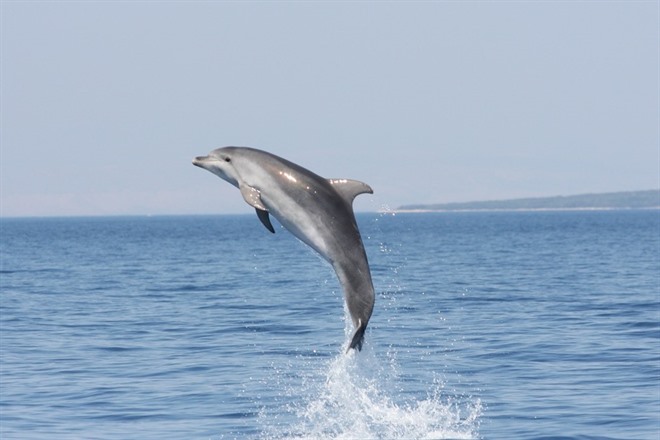 The archipelago is also home to many wonderful animal species, including the magnificent bottlenose dolphin. Your safari adventure starts with a visit to the Blue World institute where you will learn all about the local marine life and bottlenose dolphins. Once you have a better understanding of these wonderful mammals, it's time to experience them in the wild so hop on the boat and head out in search of them. Even though there are hundreds of dolphins in the archipelago, it takes great skill and knowledge of the area to locate them so with a little bit of luck, you will witness their lively nature in their natural habitat. Return to your base for the afternoon. In the early evening take a panoramic flight over the archipelago in a private plane! This exciting expedition will give you a birds eye view of the archipelago and the places you have visited over the last few days. Flight time is 15 minutes. (B)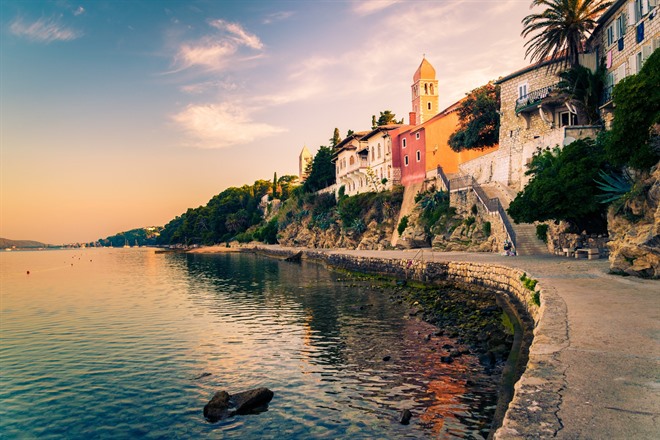 Climb aboard the speedboat today for a days exploration of the island of Rab. The island has some of the most diverse landscapes in the Kvarner region; pine forests and beaches to the south-west and a barren and windswept north-east coast, whilst the interior is rich and fertile. Rab Town is the island's historical old town and just a quick boat ride away from some beautifully deserted beaches. Return to your base in the afternoon. (B)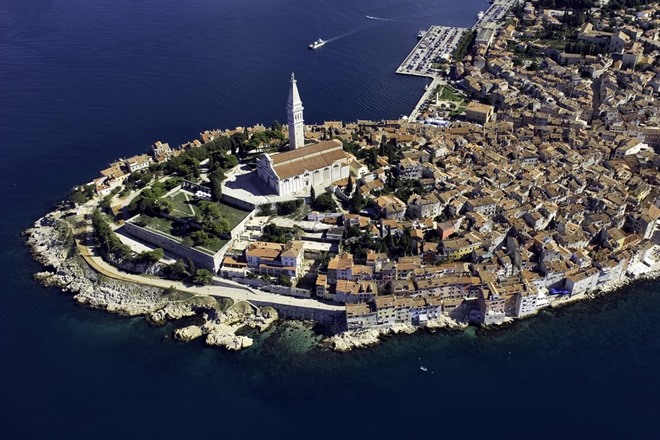 Leave Losinj behind today and drive back across the island to Porozina for the ferry across to mainland Istria. On arrival in Brestova, make the 1 hour drive across the peninsula to Rovinj. Spend 2 nights here. Rovinj is certainly Istria's star attraction. The charming old town is located on an oval peninsula and is steep cobbled streets and small squares and dominated by a tall church tower rising from the highest point. Originally an island, it was only connected to the mainland in 1763 when the narrow channel separating it was filled. (B)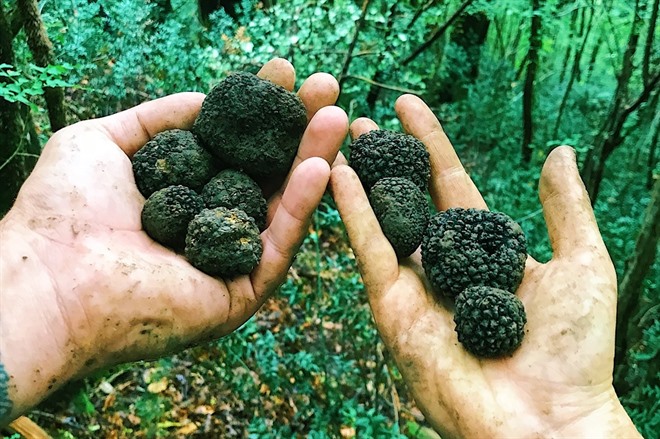 Head inland to the beautiful Istrian interior, dotted with hilltop villages, the most scenic of these being Motovun. This iconic village is set above rolling vineyards and forests full of truffles. Meet your local guide in the village for a tour around the old town walls before heading down into the forest in search of this local delicacy. Your guide will prepare some truffle delights for you to try. Afterwards, make your way on to Groznjan for a walk around at your own leisure. Situated high above the Mirna river valley, this 14th Century Venetian fortress was colonised by artists and musicians in the 1960s and today a summer school for musicians means you will often find an impromptu concert taking place. Return to Rovinj for an evening at leisure. (B and truffle tasting)
Make your way back to Pula Airport today (approx 40 minute drive) for your flight to the UK. (B)
Pricing Information
8
day tour, from
£2195
per person
Price Includes
Return flights from the UK to Pula (BA flights from Gatwick on Saturdays work well with this itinerary)
Accommodation in a 1 bedroom sea-view apartment with terrace on a B&B basis (accommodation is booked on request and can change depending on availability- we will offer further accommodation details at the time of quoting)
Car hire; Skoda Octavia or similar inc. full insurance, CDW, theft protection, airport surcharge
Private speedboat tours; Island hopping the archipelago and Rab Island tours
Hidden History tour with private guide and transfers
Dolphin safari (shared boat trip)
15 minute panoramic flight
Tour of Motovun and truffle hunting experience with private guide
Local concierge available at all times to assist with any additional requirements
Price Excludes
Additional meals
Tips & gratuities
Fuel & parking charges
Ferry costs (tickets are bought locally at the dock)
Price Notes
This itinerary is based on 2 people travelling
Image Gallery
Click on images to enlarge