Enjoy a weekend break in Tromsø, the gateway to the Arctic and Norway's northernmost hub.
Tromsø is a lively, cultural city surrounded by snow-capped mountains, sprawling forests, deep fjords and picturesque islands. Unwind in the heart of the city during your three-night stay at the 4-star Hotel Clarion the Edge. In the evening, explore landscape by night on an included norther lights hunting expedition.
Choose from a wide array of optional activities and excursions to tailor-make this trip into your perfect winter holiday - speed off through the snowy wilderness on a snowmobile or dog sled safari, learn about the Sami people and ride in a sleigh pulled by a reindeer, try your hand at cross-country skiing or snowshoeing, or head out onto the ocean on one of the many cruises or whale watching tours. Tromsø has something for everyone and is an ideal winter destination for families and couples alike.
Tour Itinerary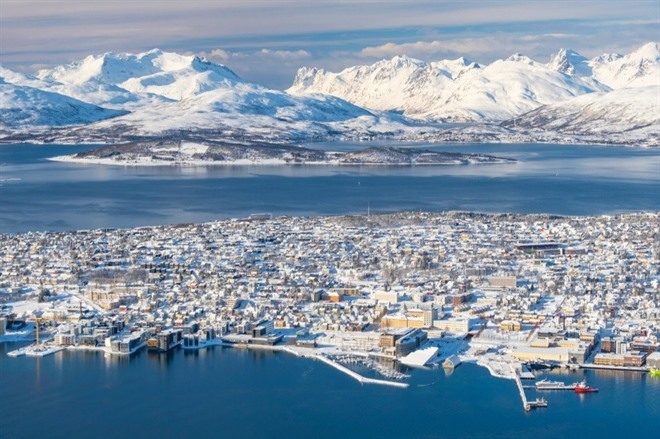 Fly to Tromsø and check in to Hotel Clarion the Edge for three nights. Offering views of the majestic mountains and boasting a pretty waterfront, Tromsø is an ideal base for an Arctic adventure. Speak to a Regent Norway Specialist about booking your optional activities. After a day spent husky sledging or cross-country skiing, head to one of the town's many pubs – Tromsø prides itself on having more pubs per capita than any other Norwegian town. Far above the Arctic Circle, Tromsø is also an excellent place from which to set off in search of the northern lights.
Accommodation
Clarion Hotel The Edge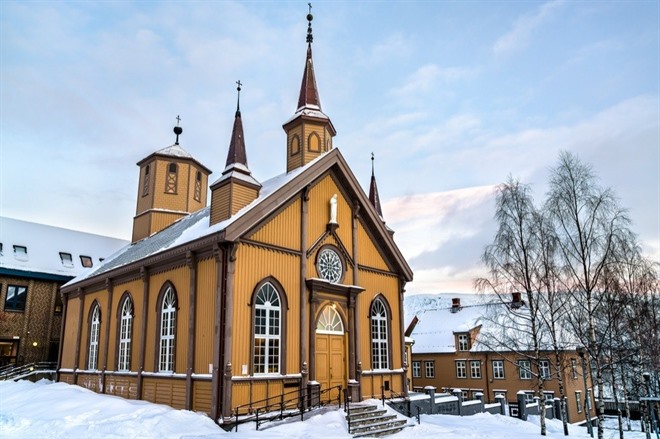 Spend a free day discovering Tromsø's natural wonders on an optional excursion. Perhaps marvel at the icy wilderness whilst being pulled through fields by a herd of reindeer or join a whale watching boat tour to search for humpbacks and orcas, which come close to the coastline to feed during the winter season. Cross-country skiing excursions are also available for both novice and intermediate skiers. In the evening, embark on an Aurora Safari and travel through the Arctic wilderness to basecamp to enjoy a hot meal and campfire. Northern lights sightings here are exceptionally high, with a success rate of 93 percent. (B,D)
Accommodation
Clarion Hotel The Edge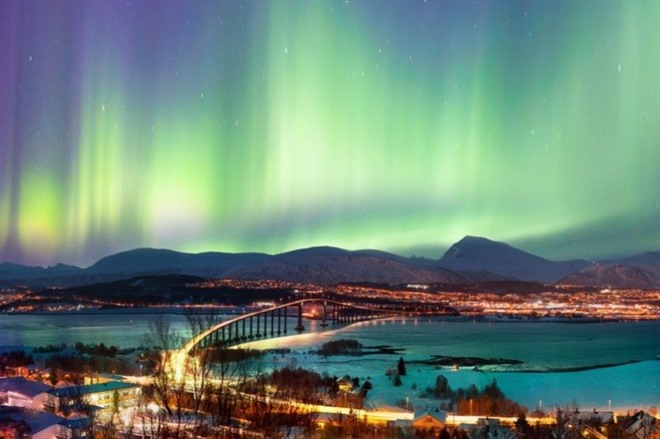 Make use of free time to take part in optional winter activities. Perhaps spend the morning at a husky farm to learn about how the working dogs are cared for, then embark on a husky safari and enjoy the thrill of riding through the snow-covered wilderness by sledge. Or opt to travel across the Arctic landscape by snowmobile, stopping to take photographs of the incredible winter scenery. . In the evening, why not double your chances of a spectacular northern lights display by taking a northern lights cuisine cruise for an atmospheric arctic night of aurora hunting over a local and delicious tasting menu? Ask a Regent Norway Specialist about pre-booking optional excursions. (B)
Accommodation
Clarion Hotel The Edge
Spend the day at leisure and in the evening travel to the airport for your flight back to the UK. (B)
Image Gallery
Click on images to enlarge