Think of the Philippines and many people think of remote islands boasting white sand beaches and swaying palm trees.
Yet this little-visited part of South East Asia has so much more to offer just waiting to be discovered on this tailor-made holiday.
Explore bustling Manila and its markets bursting with colour and noise before heading south to marvel at the Pagsanjan falls and impressive Taal Lake and volcano, the smallest active volcano in the world.
Visit a Jeepney factory and witness the creation of these 'kings of the road' before continuing to enjoy panoramic views of the UNESCO World Heritage Banaue rice terraces. Contemplate the feat of human capability when considering the hanging coffins of Sagada and how they got there.
Further south come face to face with the super shy tarsiers before enjoying the vista of the chocolate hills at Bohol.
The trip ends with time to relax on the small, quiet island of Siquijor with its idyllic picture-postcard beaches.
Tour Itinerary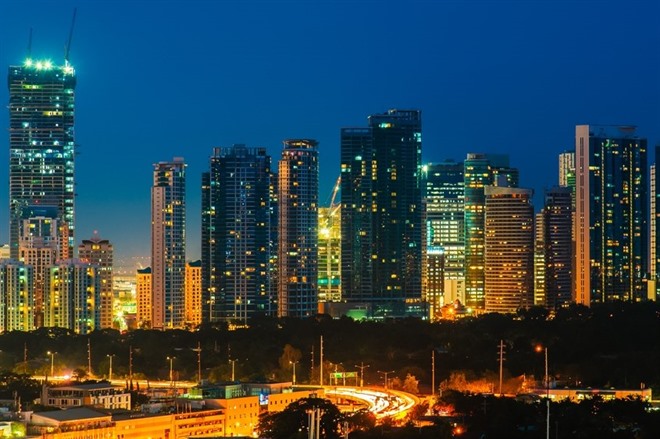 Land Manila. Transfer to the hotel and enjoy the day at leisure to relax. This evening enjoy dinner at a local restaurant. (D)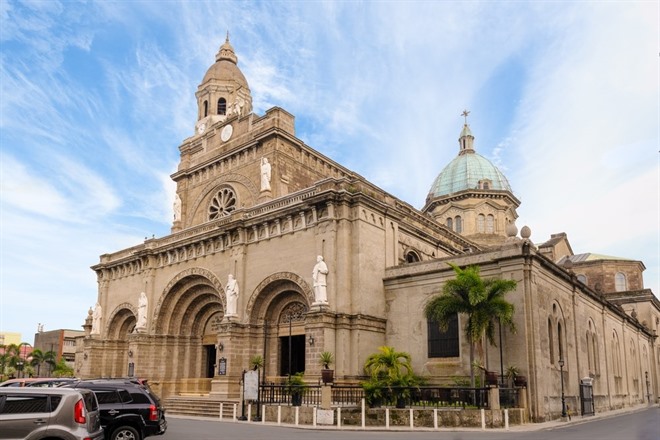 Today will be spent exploring the bustling capital. Visit Rizal Park before continuing to Fort Santiago, once the seat of Spanish government in the 17th century. Visit Casa Manila, a replica of a 17th century house and discover Manila Cathedral plus San Agustin Church and museum. There is also the chance to visit Makati district before returning to the hotel for the evening at leisure. (B/L)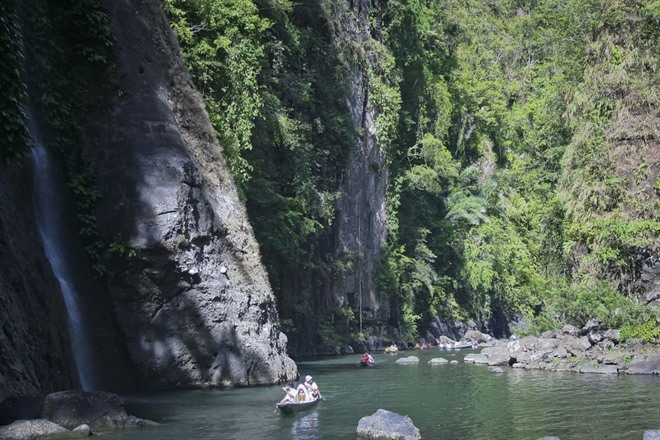 This morning drive to Pagsanjan falls, a stunning three drop waterfall and one of the most famous waterfalls in the country. Jump aboard a dugout canoe for a journey to the falls before continuing the journey to Tagaytay city. Enjoy lunch followed by time to explore the city which overlooks Taal Lake and Taal volcano which sits in the centre. End the day at the hotel, evening at leisure. (B/L)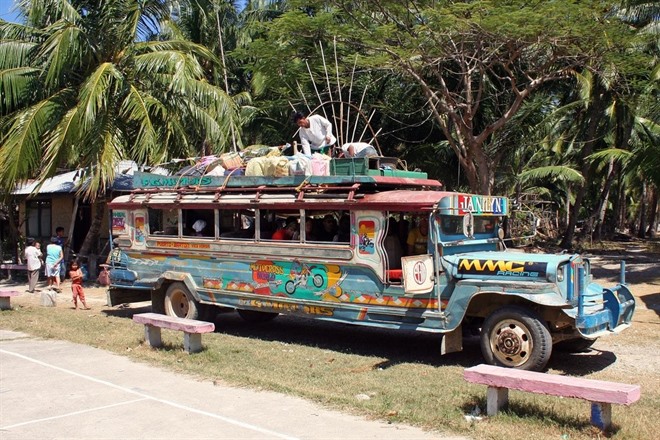 Drive to Taal Lake and commence a boat ride across to Taal volcano to enjoy some walking. This volcano is regarded as the smallest active volcano in the world so there may be the chance to see smoke seeping from cracks in the rocks. Return to the hotel for a Filipino lunch before heading to St Joseph Church to see the famous bamboo organ which dates back to 1824. Follow this with a visit to the Sarao Jeepney factory to watch the production of the traditional jeepney, the most popular form of cheap transportation in the country - many locals refer to it as the 'king of the road'. After the visit drive to Pampanga for the night. (B/L)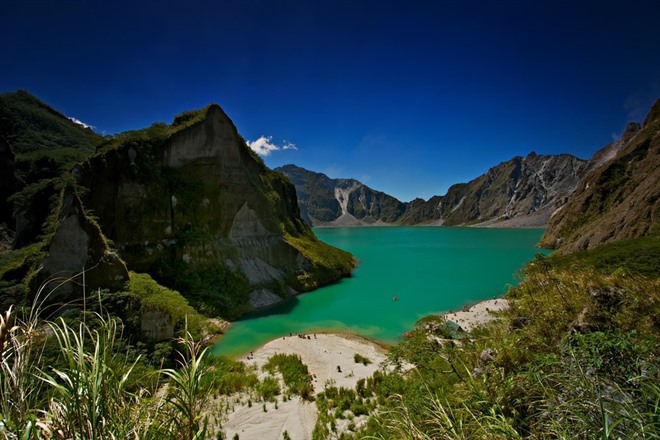 An early start today. Depart the hotel and drive to St Juliana, one of many towns devastated by Mt Pinatubo's eruption in 1993. Visit the Basilica which now sits almost completely buried in lahar and see local houses built on stilts designed to sit above this residue. From here commence the trek to the crater of Mt Pinatubo, a walk of between 5 and 7km before descending to a local restaurant for lunch. The remainder of the day is at leisure. (B/L)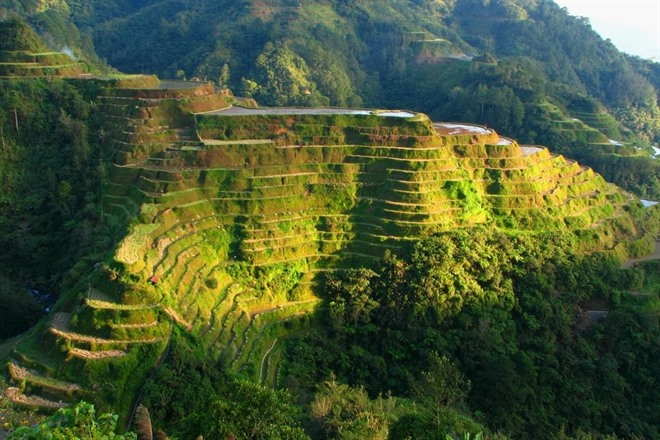 Fly to Banaue via Bagabag. Land and drive to Banaue region to see one of the 8th wonders of the world and a UNESCO World Heritage Site, the stunning Banaue rice terraces. The terraces were built by hand and cover over 10,000 kilometres of mountainside. Explore Batad and Bangaan to see the beautiful Ifugao rice terraces and explore local village life in this traditional community. Overnight Banaue. (B/D)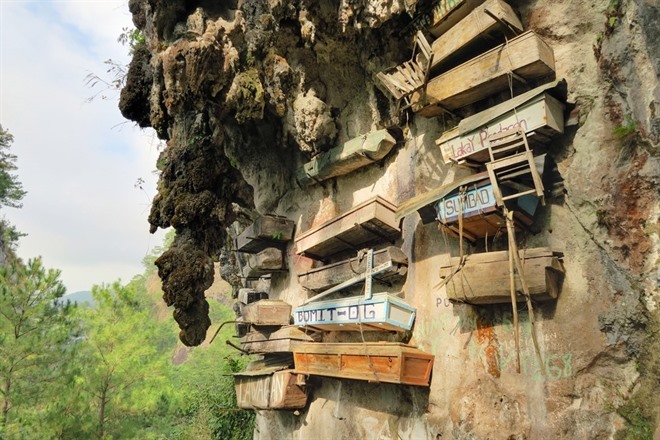 This morning drive towards Sagada. En route visit the Bontoc Museum which was created to preserve a collection of local artefacts and photos which reflect the culture of the Ifugao tribe. The museum is built to resemble an Ifugao house and includes objects excavated from inside cordillera caves and representations of local tribal life: this is a fascinating creation of traditional life. End the day in Sagada. (B/D)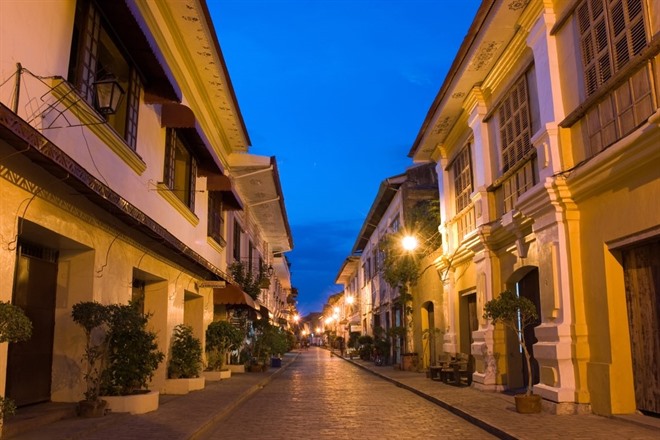 Start the day exploring Sagada. The town is famous for the centuries-old coffins which sit high up in the limestone cliffs allowing the spirits of the dead to be as close to the sky as possible. Visit the Lumiang Burial Cave and see many ancient (and some new - for those able to afford it) coffins stacked in the cave entrance. Continue to Echo Valley memorial cliff to see the famous hanging coffins before continuing the drive to Vigan. This pretty town is a World Heritage site as one of the few Hispanic towns left in the Philippines and boasts cobblestone streets and a mixture of local, Oriental and European architecture. Arrive in town and enjoy a kalesa ride through the town followed by dinner in a local restaurant. (B/D)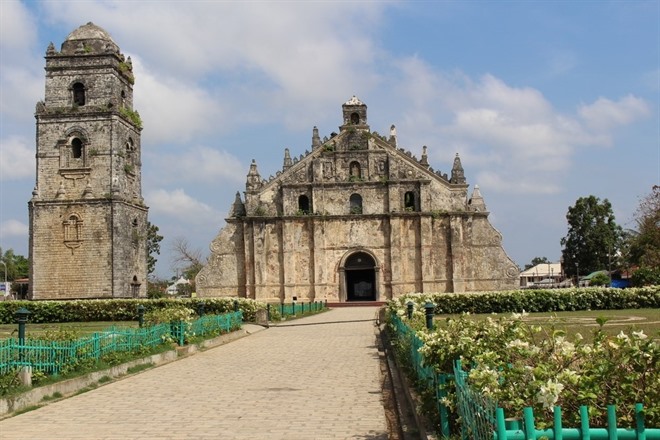 Drive north to Laoag and make brief visits see the UNESCO World Heritage Site of Paoay Church and the Bangui windmills of the Northwind Bangui Bay Project, the first wind farm in the country and regarded as the largest in Southeast Asia. Transfer to the airport and fly to Manila. Land and transfer to the hotel for the afternoon at leisure. (B)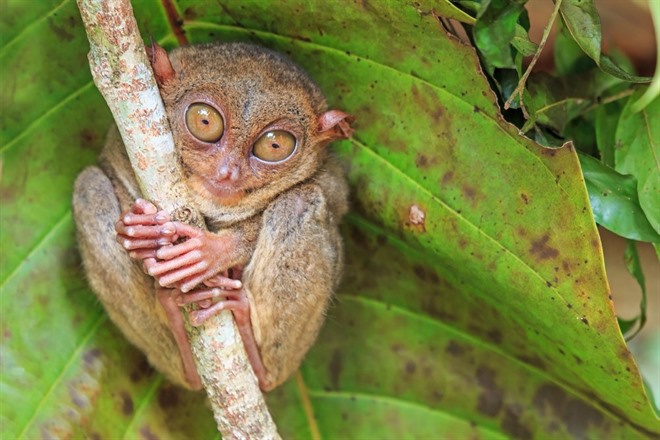 Fly to Tagbilaran and meet the guide for a countryside tour of Bohol. See the famous chocolate hills which seem to disappear into the distance and can be either chocolate brown or lush green depending on the season. Enjoy a lunch cruise on the river and search for the world's smallest primate, the shy tarsier, in the local sanctuary. Transfer to a beachside hotel for time to relax. (B/L)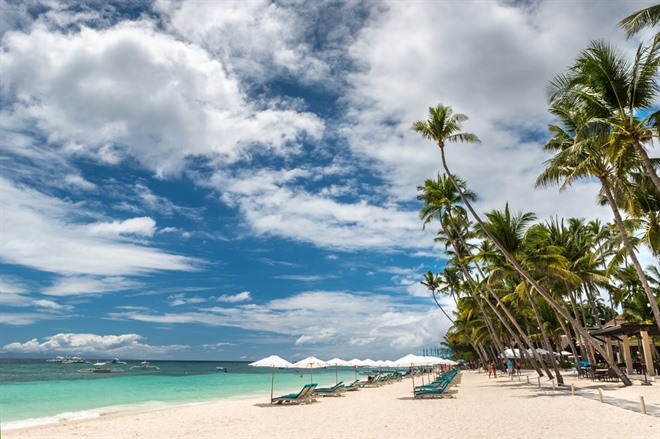 Enjoy the day free at leisure. (B)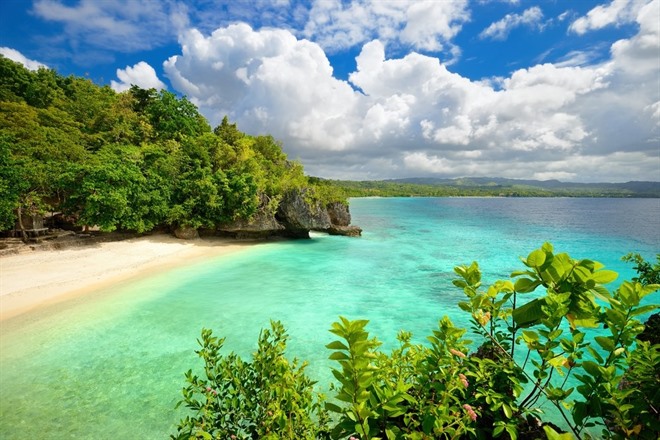 Transfer to the port and board a ferry to relaxed Siquijor Island via Dumaguete. The island is one of the quieter beach options in the country offering a laidback atmosphere and a range of activities to enjoy including diving, cave exploration and jungle hikes to pretty waterfalls. (B)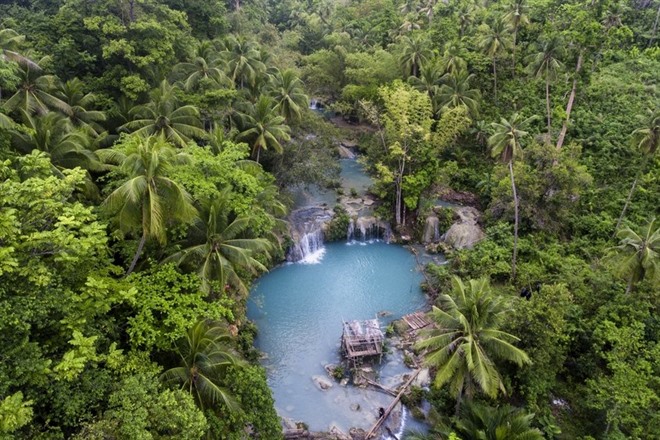 A free day on the island. (B)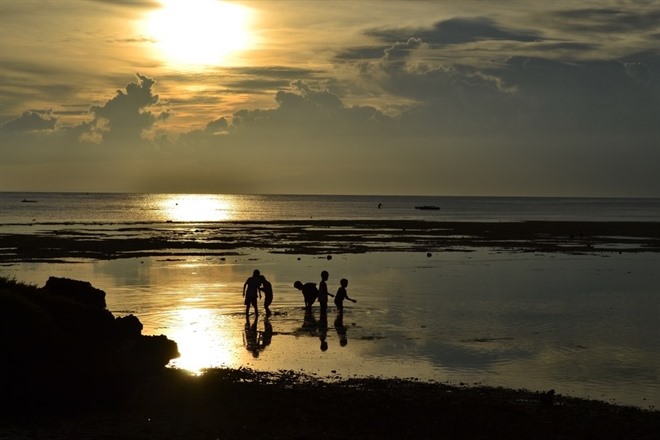 A further free day on the island. Why not speak to the resort watersports centre and head out on a kayak or maybe enjoy viewing the underwater world from a glass bottom boat. (B)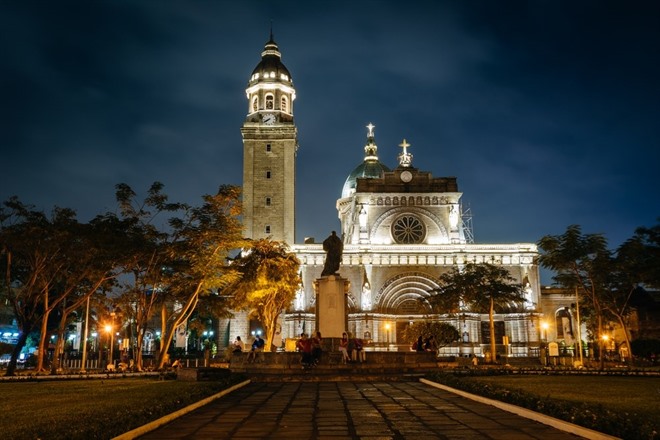 Board a morning ferry to Tagbilaran and then board a flight back to Manila. Land and transfer to the hotel. The remainder of the day is at leisure. (B)
Return to the airport and fly back to the UK. (B)
Image Gallery
Click on images to enlarge