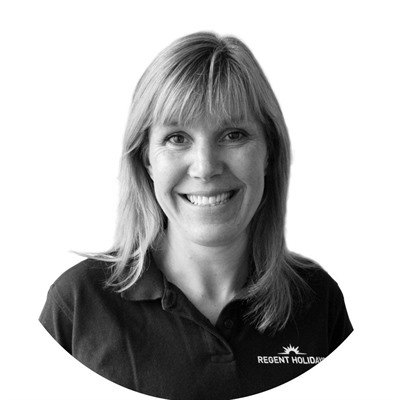 Joanne Wheeler
Senior Iceland & the Arctic Travel Specialist
Having started working for Regent Holidays in 1986, I have seen many changes to the destinations that we visit and I have loved seeing unknown countries evolve into thriving, cultural gems.
I still recall my first work trip as a young 18 year old, walking by foot across the Yugoslav border into Albania - a country which was barely discovered in my teens.
Back then Albania didn't allow individual travellers, men were not allowed to have beards or wear shorts and Americans were not allowed entry at all.
What I saw totally captivated me; there are many reasons to visit Albania, but on top of this are that the people were so friendly. To this day Albania is still a real favourite of mine.
I now specialise in our Iceland & the Arctic collection and have fallen in love with Iceland, Finland and Norway. The stunning landscapes in Iceland are hard to beat and with the northern lights dancing in winter and the central highlights opening up the rest of the island in the summer, there's adventure to be found year-round.
Featured Tours