Iceland Honeymoons
Choose Iceland for your honeymoon and discover dramatic scenery, dancing northern lights, wilderness lodges, mountains and glaciers during a dreamy romantic retreat.
Sink into the ultimate luxury at the stunning Retreat Hotel beside the Blue Lagoon, which boasts beautiful and romantic interiors, endless views over dramatic landscapes, a superb spa and even its own naturally-heated lagoon for the last word in relaxation. Speak to us about booking a Lagoon Suite and secure your own private lagoon for your stay, with floor-to-ceiling windows so you can gaze out over the bright, mineral-rich waters before hopping into your personal hot spring in total seclusion.
Alternatively - or additionally! - kick back at The Glymur resort, a family-run boutique hotel situated high on a remote hillside on the northern shore of the beautiful Hvalfjörður (Whale-fjord). Named after the nearby Glymur Waterfall – one of the highest falls in Europe – the hotel offers a homely and welcoming atmosphere within resplendent and tranquil surroundings. Enjoy one of the hotel's suites with its own geothermal, mountainside hot tubs and gaze out over the spectacular panoramic views of Hvalfjörður and in the winter, the northern lights.
Indulge yourself at the four-star Hotel Rangá. A very popular hotel for Iceland honeymoons, the Hotel Rangá is the perfect romantic countryside retreat, a place to visit for serenity, luxury and relaxation. Spend the day exploring the nearby Golden Circle with its geysers, waterfalls and volcanoes, and enjoy a romantic meal back at the hotel in its acclaimed restaurant, surrounded by beautiful riverside views. Unwind in your own private outdoor geothermal hot tub, a great place to watch the northern lights from on a cold winter's night.
Your Iceland honeymoon can be as relaxing or adventurous as you want it to be. We have some suggested itineraries below - from self drives for you to explore the country at your leisure, to stays in remote luxury hotels with your own private hot tub and amazing wilderness views. All of our tours can be tailored to suit you. Our Iceland specialists are just a phone call away, and they can all offer personalised, tailored recommendations based on you and what would suit you best.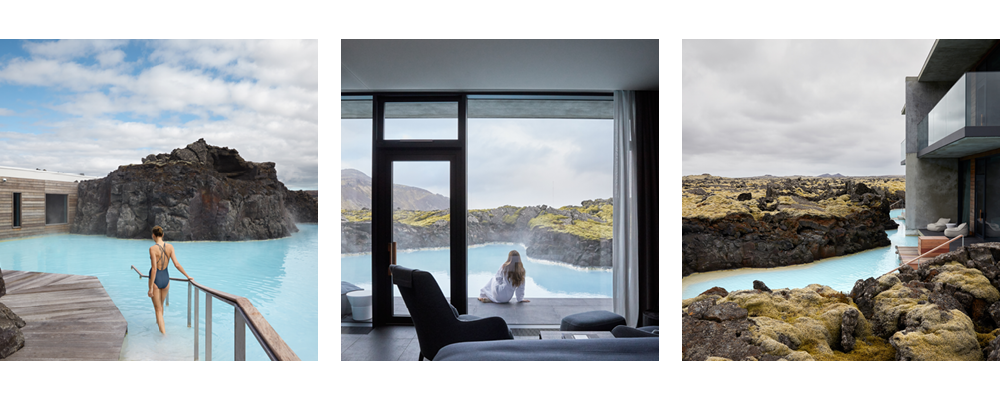 For more information on our Iceland honeymoons, contact our Iceland specialists today on 020 7666 1290 who will be happy to discuss your needs and arrange your Iceland honeymoon.
Images courtesy of the Retreat Hotel.

Holidays

Hotels