With staggering natural wonders forming romantic backdrops almost everywhere, it's unsurprising that Iceland is a popular place to propose. From sprawling glaciers to waterfalls tumbling into rushing rivers to the northern lights dancing across the sky, you're probably wondering: "where is the best place to propose in Iceland?"
Discover the most magical destinations and activities in our guide to pull off the perfect marriage proposal — plus see what else is on offer here, too!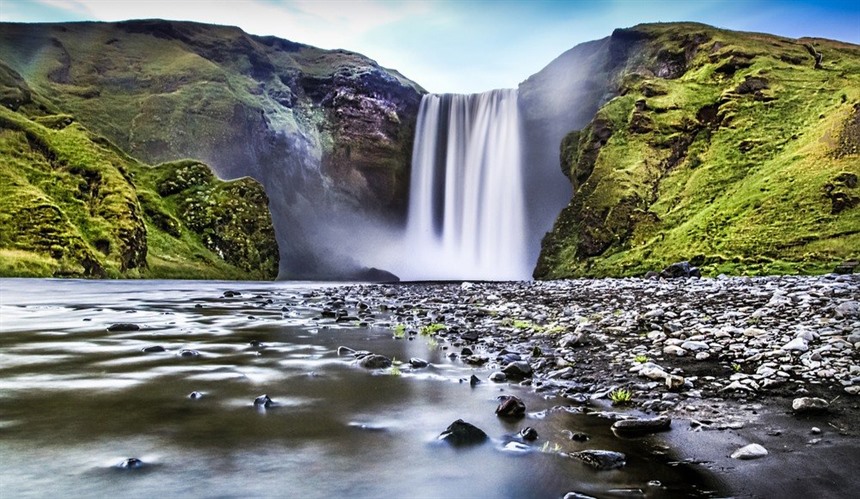 In front of, or behind a waterfall 
Southern Iceland is home to the famous Golden Circle, where you'll find many of the region's most iconic natural landmarks including gorgeous waterfalls. For the ultimate clifftop proposal, adventurous couples can take the path to the top of Skógafoss featured in Game of Thrones, which cascades from 60m-high above the former coastline. Another famous waterfall is Seljalandsfoss less than half an hour away. Follow the trail behind the falls to feel like you've been transported into a fairy tale. On a sunny day, a rainbow may even appear through the melted glacial water. Magical.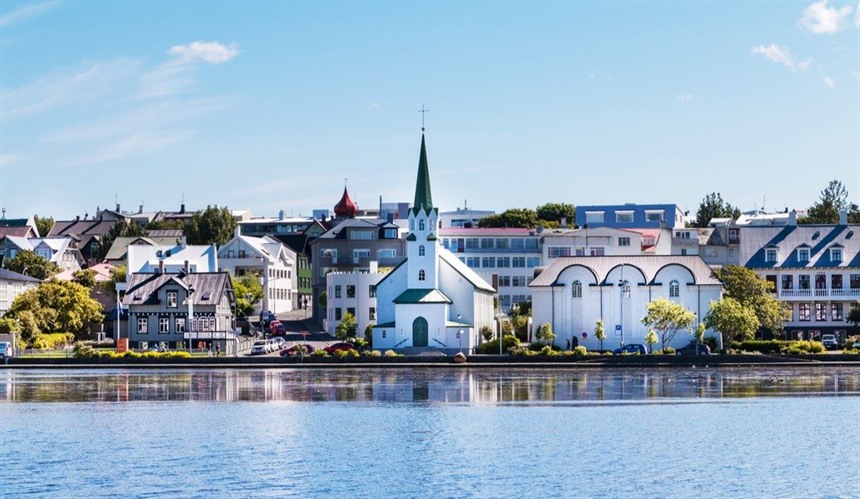 In the heart of Reyjavik
Iceland's charming capital has a host of unforgettable proposal spots. Tour the streets of the old town and pop the question underneath Hallgrimskirkja Church Tower. With many beautiful churches, you'll likely want to return for your wedding day! Soak up more stunning views along Reyjavik's black-sand coastline, best enjoyed during a midsummer's stroll. Drink in the sea air at Grótta Island Lighthouse overlooking the churning Atlantic Ocean, which makes a lovely spot for an evening proposal.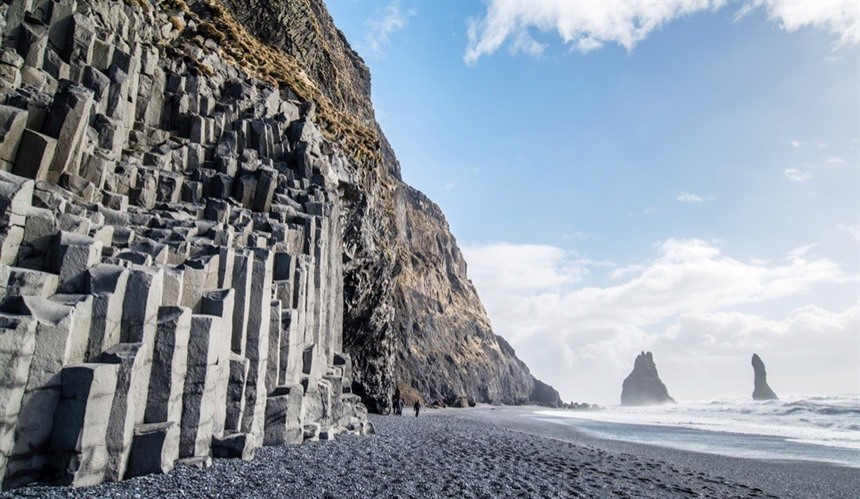 On a black-sand beach
There is nothing like the stark beauty of a black-sand beach. One of the most famous is Reynisfjara on Iceland's south coast, where jagged basalt columns protrude through the sands and giant waves crash to the shore. The aptly named Diamond Beach is another otherworldly landscape on which to pop the question. You can present a diamond of your own amongst chunks of sparkling ice dotting the black sands! Afterwards, toast your engagement at Jökulsárlón glacier lagoon to see more of the Icelandic landscape. The area is particularly beautiful at sunset, when gigantic floating icebergs glow with a golden hue.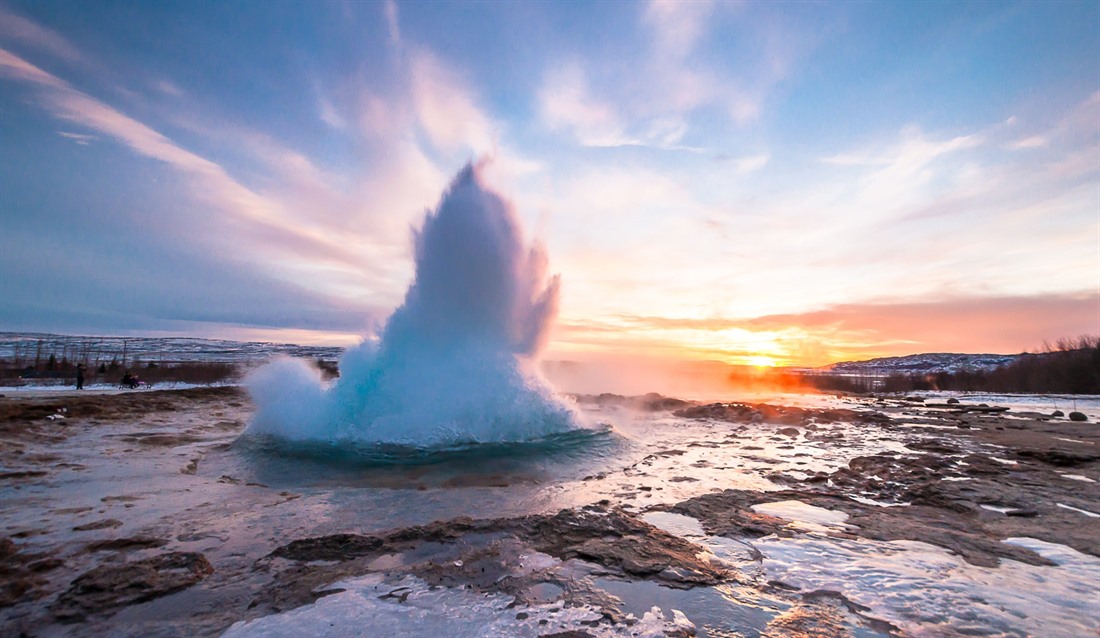 On a tour of the Golden Circle 
During your holiday in Iceland, impress your loved one with a tour of the most famous geological sights. The south is Iceland's most travelled region and it's easy to see why, with its active volcanoes, amazing waterfalls, Europe's largest glacier and the trio of natural wonders which make up the Golden Circle. The area is bursting with romantic settings, from the cascading Gullfoss waterfall to the steaming Strokkur geyser erupting into the sky. A truly unforgettable experience for couples who are ready to embark on a new chapter.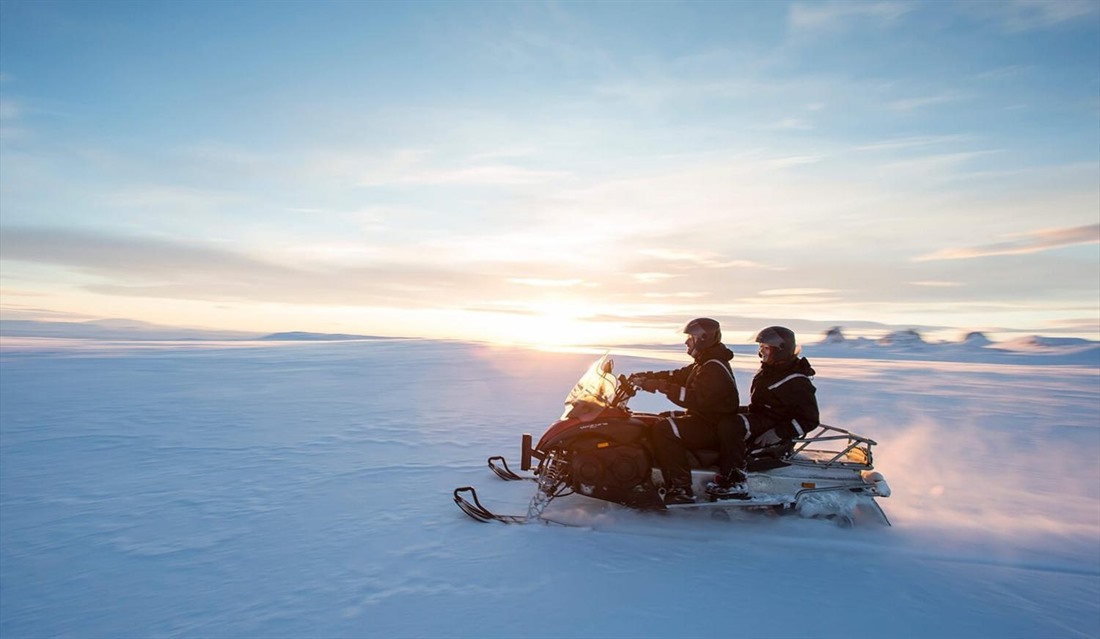 During a glacier snowmobile ride
With 10% of the country covered in glaciers, you'll find plenty of frozen landscapes to impress your other half! Langjökull's sparkling blue hues form the perfect backdrop for your dream proposal. Race to the top of Iceland's second largest glacier on a snowmobile and look out for Eiríksjökull glacier, the highest mountain in west Iceland. Then, explore the glacier from the inside of the Langjökull man-made ice cave. These blue caves are beautifully atmospheric for a romantic moment. During a cave tour, you'll even pass a chapel where wedding ceremonies are performed.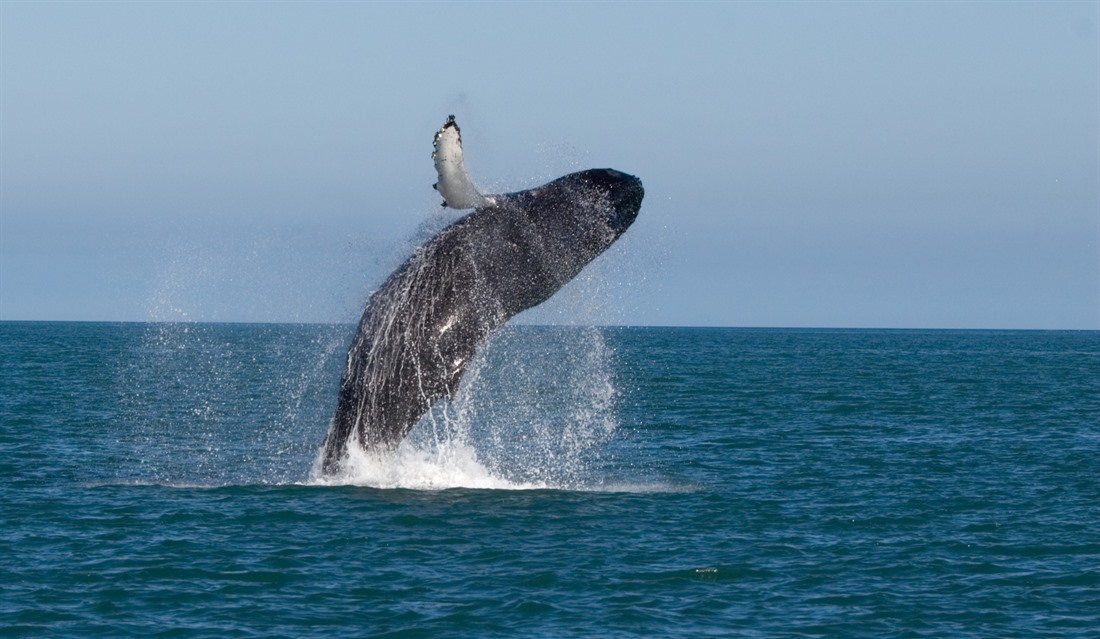 On a whale-watching cruise 
Iceland has some of the best whale watching in the world, with more than 20 species recorded in Icelandic waters. You can set sail from a variety of places along the coast to see marine life: Reykjavík is always a popular choice, as well as Dalvik and Húsavík, known as the "capital of whale watching". Depending on the season, it's possible to see minke and humpbacks, orcas, white-beaked dolphins, harbour porpoises and various sea birds. For wildlife lovers, this is the perfect chance to enjoy their antics in their natural environment and propose in the middle of the sea.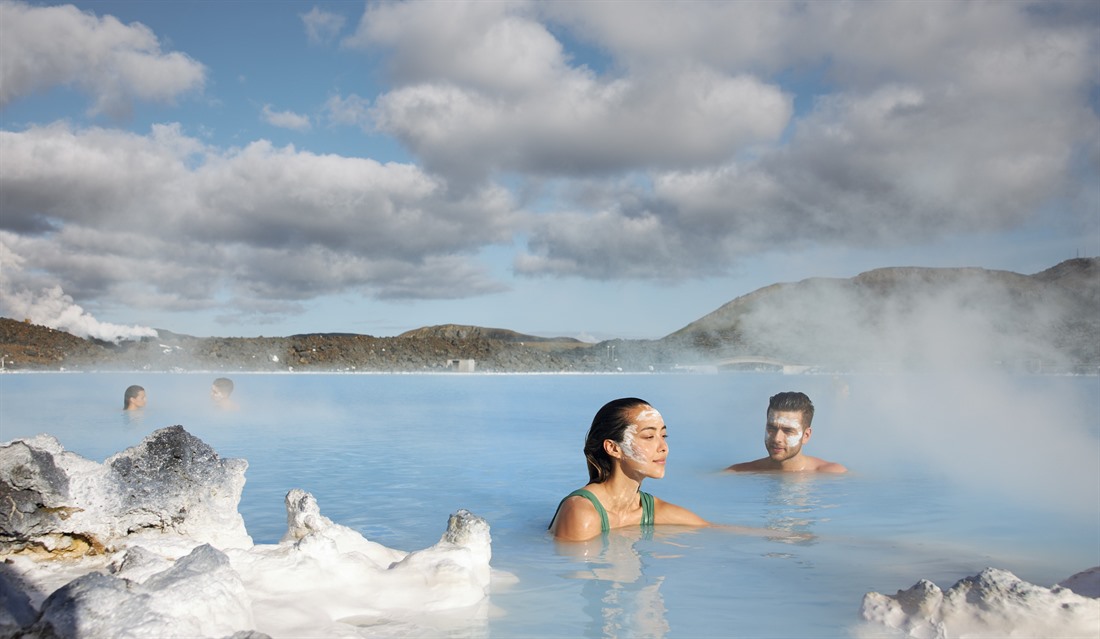 Bathing in a geothermal spa
Combine romance and relaxation in one of the plentiful geothermal pools and world-class spas. Located only 20 minutes' drive from Keflavík International Airport, what better way to begin or round off your Iceland adventure than bathing in the healing pools of the Blue Lagoon? One of Iceland's most famous attractions is considered a bucket-list proposal spot, situated in the middle of a black lava field. Sip on a couple of glasses of Champagne in the steamy mineral-rich blue water for the perfect engagement picture.
The Retreat positioned on the edge of the famous Blue Lagoon is a dream destination for couples. Stay here to unwind with spa treatments using the celestial lagoon's signature ingredient — white silica mud — and enjoy a rejuvenating soak in the Retreat's very own private lagoons.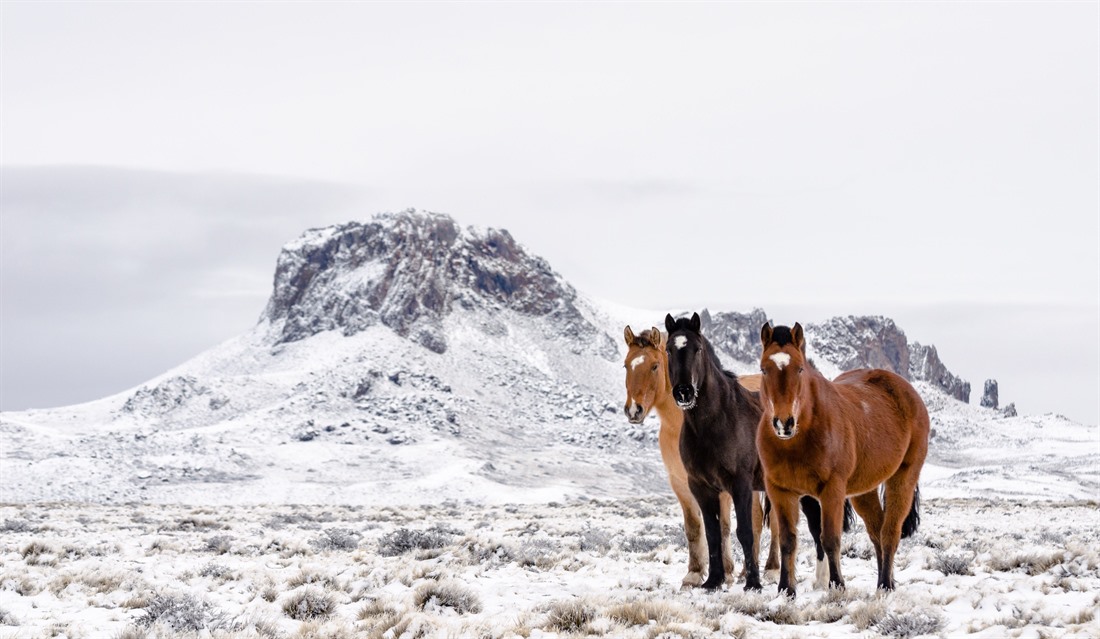 On an Icelandic horse ride
The Icelandic horse can be traced back to the settlement of the country in the 9th century and the breed has remained pure for over a thousand years. Today there are close to 80,000 horses in Iceland, known for their intelligence and good temperament. If your partner is equine-obsessed, treat them to a stay at Torfhús Retreat, offering turf-roofed cabins and private geothermal pools on a working horse ranch, close to south Iceland's Golden Circle route. Saddle up and get ready for your perfect moment during a horseback ride through the beautiful countryside, made even more magical under a fresh snow blanket.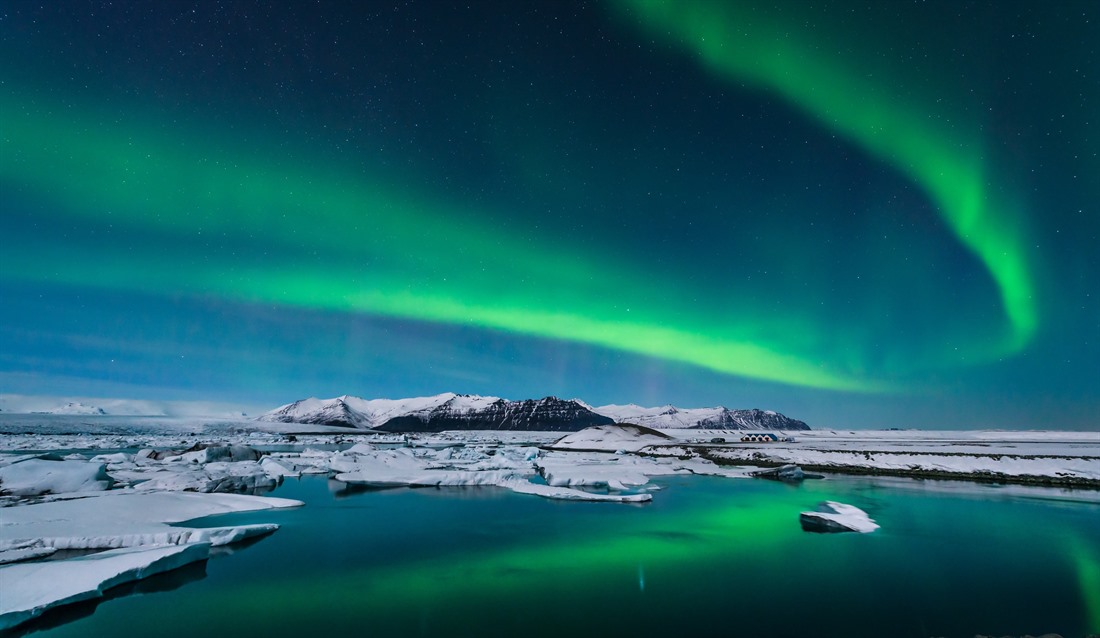 Underneath the Northern Lights
As far as marriage proposals go, what could be more romantic than getting down on one knee under the dancing neon lights of the aurora borealis? Iceland sits within the so-called 'Aurora Oval', so there's a good chance of seeing the lights throughout the country (although the further north, the longer the hours of darkness are). Search for nature's light show with knowledgeable guides in the countryside away from city light pollution. You could even enjoy a cosy husky ride into the wilderness. Return to your hotel's outdoor geothermal hot tub to continue your romantic viewing experience under the stars.
Discover more Northern Lights holidays.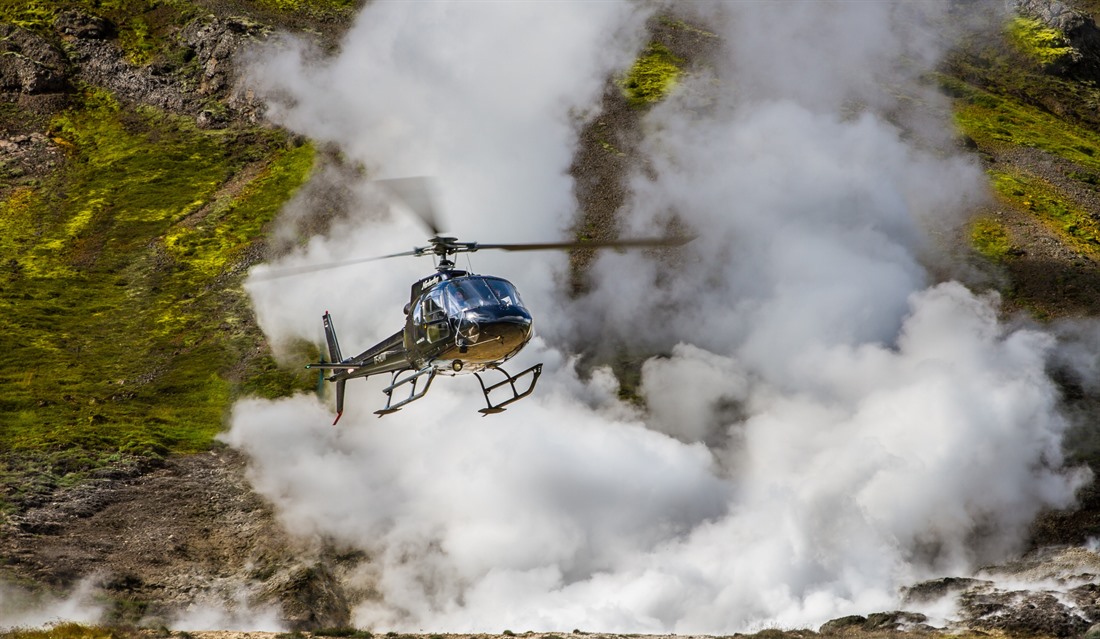 On board a Helicopter
For the most awe-inspiring vistas, sometimes you need to get off the ground. Take your beautiful moment to the skies for a helicopter proposal to really impress. Enjoy aerial views of Þingvellir National Park within the Golden Circle, fly over Iceland's highest waterfall, Glymur, then land at Hengill volcano to see geothermal mud pots and natural hot springs, only accessible by helicopter.
Feeling inspired by our Iceland proposal ideas?
Visit during colder months when Iceland transforms to a glittery winter wonderland, or find your dream proposal spot under the midnight sun in the summer months. You may even wish to return for a honeymoon in Iceland! Get in touch with our team of Travel Specialists to plan your romantic Iceland holiday.