This blog article was written by Kate Kuchnowska from Western & Oriental.

I was 7 years old when I first visited Croatia. It was my first trip abroad and I immediately fell in love with this foreign world. It was July, I was allowed to stay up late and there was nothing more beautiful than warm, balmy, fragrant Mediterranean evening.

Since then, I have travelled a lot and have seen many other countries, but every now and again I go back to Croatia, my private paradise.
Last time I went, I took my friends from Australia and New Zealand with me. The boys were really well travelled; they have been everywhere, have seen everything and it was almost impossible to impress them.
We drove from Zagreb to Dubrovnik stopping on the way in national parks, pretty, old towns and seaside villages. To me, it was a wonderful journey, but I must admit my friends were a bit frustrating. We spent all day in Plitvicka Jezera National Park – 17 crystal clear mountain lakes connected by waterfalls – but what did my friends say? "Oh, yes, they are very pretty, but the Norwegian fiords were just magnificent." We tried a dish of fresh seafood on the Isle of Pag, "Very good, but in the Philippines, they can make it even better," they said.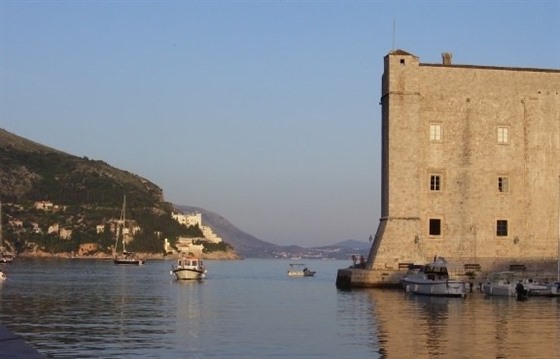 Their attitude changed when we stopped in a little town one night and went out in search for a dinner. Of course, the best way to find a good restaurant is to ask local people. On our way we met a retired sailor and somehow, instead of going to a restaurant, we ended up having a barbeque in his garden, drinking his homemade wine and lemon vodka, and talking about the wonders of the world. "The Croats are the friendliest people out there!" admitted my friends next morning, swallowing a couple of aspirins with lots of water, "Never before has a stranger invited us to his house for a meal!"

Just before we arrived in Dubrovnik, I stopped the car on the mountain road and dragged the boys to the viewpoint. Finally I heard the words I was waiting for for so long: "WOW that's awesome!" gasped my Aussie friend. The town was lying beneath us like a shiny, red jewel, surrounded by mountains on the left and sparkling sea on the right. Later we learnt that all the roofs of the old city were brand new and shiny red because they had been destroyed during the recent war and rebuilt afterwards.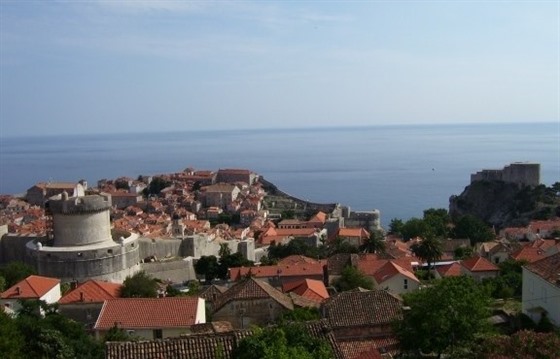 The next three days in Dubrovnik were a sheer pleasure. We swam in the warm sea, enjoyed evening drinks in the stylish bars and of course did lots of sightseeing. Although I must admit that doing the city walls tour in the blazing midday sun was not the best idea.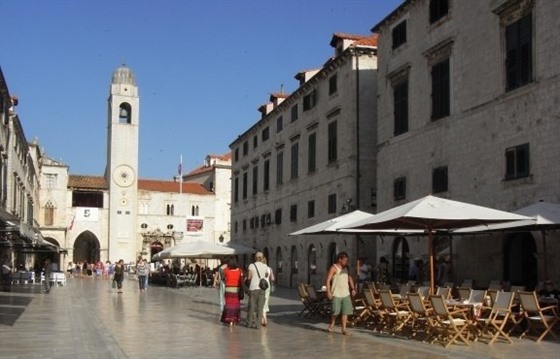 What we loved most was a little bar on the cliff, hidden behind a secret door in the medieval city wall. Each table was set on its own rock shelf with unobstructed view of the sea. During the day it was a bathing platform for daredevils brave enough to jump into the deep blue sea at the bottom of the cliff. At night it changed into the most romantic place you can imagine. "I have to bring my girlfriend here. I'm sure even she, the spoilt little princess, will approve," sighed my Aussie friend, like he wasn't himself a big, spoilt city banker. "I'm going to book a weekend in Dubrovnik for her birthday," he decided.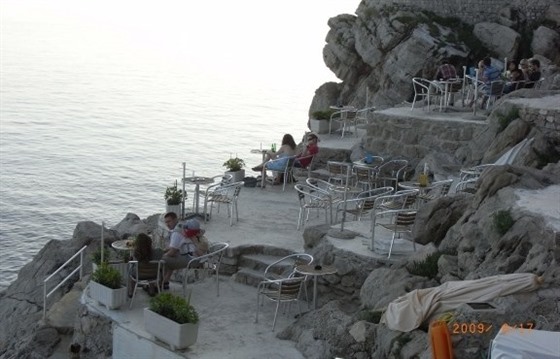 As far as I know, they did indeed go on this weekend a few months later and she came back with a diamond on her finger as sparkling as the Adriatic sea
Find more inspiration on our social media #MyRegentMoment