Introducing Abkhazia; Regent Holidays' Travel Specialist Carl Meadows proves that to go where few have ever gone before, you really don't have to go THAT far
As Regent Holidays' North Korea Travel Specialist, it's fair to assume that I'm drawn to the world's more alternative destinations. Ever since I first read about Abkhazia, the ex-soviet breakaway state to the west of Georgia, that's not officially recognised as a country but patrols its own borders and celebrates an Independence Day, it shot straight to the top of my 'to visit' list.
Born out of the collapse of the Soviet Union and the ensuing Georgian civil war, the region now known as Abkhazia was once the most popular place to holiday in the Soviet Union's heyday. Now it is the place for modern travellers who dream of the golden age of exploration. Forested valleys now provide an idyllic backdrop to scenic flights or short hiking routes while dilapidated beach resorts, once popular with Stalin and Soviet citizens, find a new lease of life.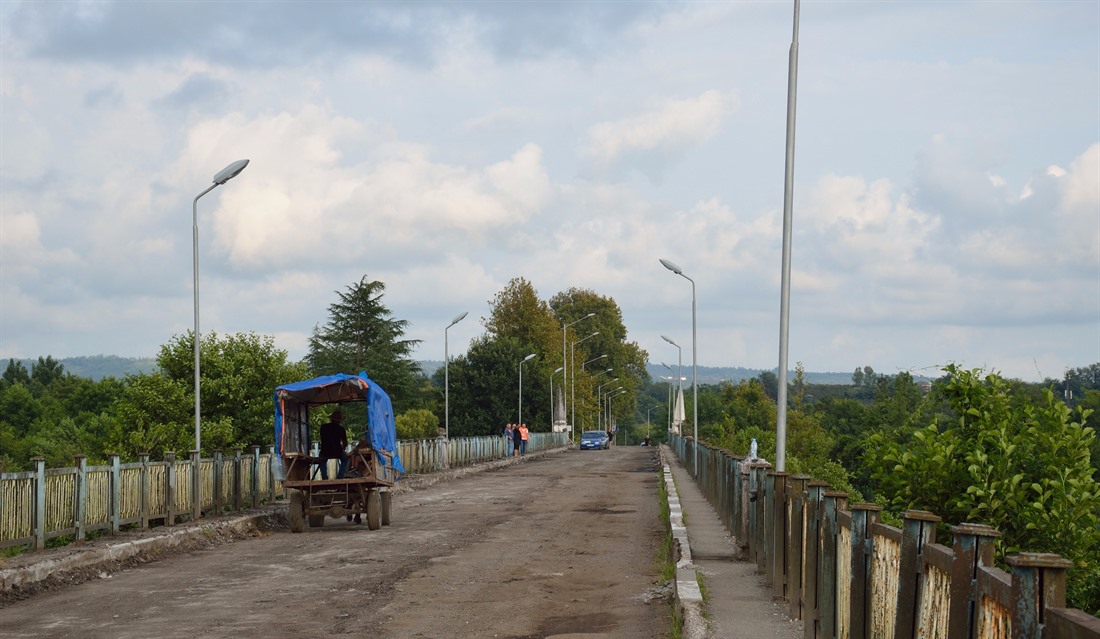 The adventure begins well before you even arrive in Abkhazia. The pioneering feeling sets in as you cross the border from Georgia – a neglected, empty road – on foot, carrying your own luggage. The Georgian immigration officials warn you against crossing, referring to the 'border' as a line of control, the land beyond which is somewhere they cannot guarantee safety.
Things couldn't be more different on the Abkhazian side. We put down our cases, ducked into a café, and before we knew it beers arrived at our table courtesy of the Abkhazian border guards. Bemused to see tourists, they joined us for a drink and toasted our trip!
Still emerging as a post-Soviet frontier, Abkhazia is only now opening as a safe destination for western tourism. Though everyone has lived through 30 years of turbulence, there's a feeling of optimism everywhere – a lingering positivity that the region is through the worst of it.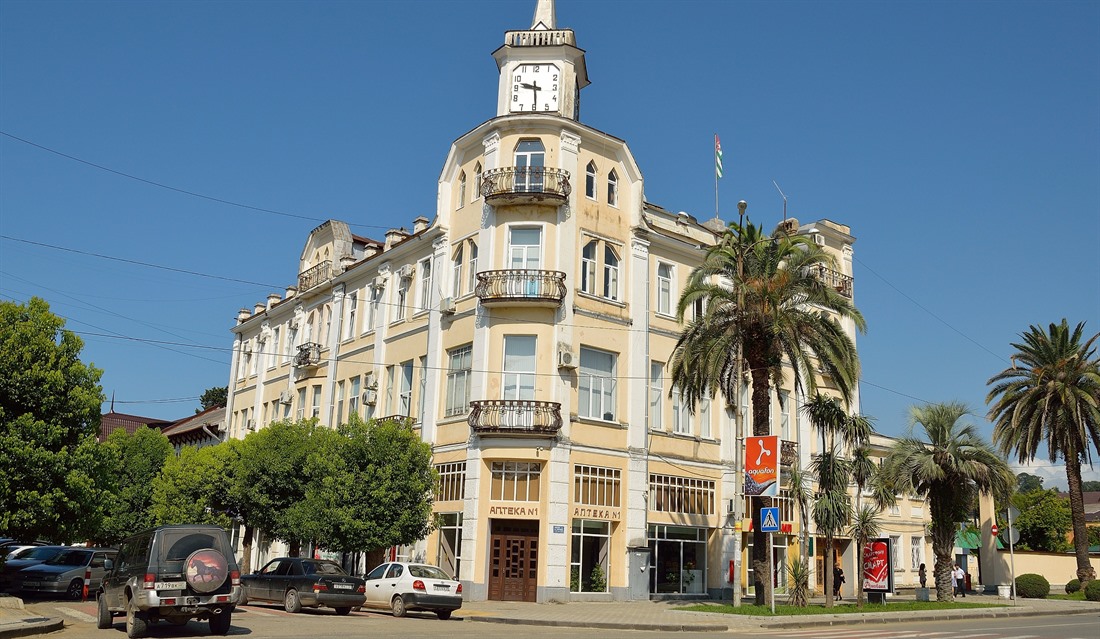 Western tourists number in just the low hundreds per year, meaning visitors can do things that you likely won't be able to for long, and certainly couldn't in previous years. We were even welcomed into the Government Headquarters, simply to chat with the Minister for Foreign Affairs and ask all the questions we had about the 'country'.
The capital, Sukhumi, is a fascinating place for anyone interested in early 20s Tsarist, pre-concrete block architecture, or the urban exploration of derelict buildings – almost half of the city is burnt out from war. This includes the airport buildings, but that's not enough to stop the Abkhazian's. To reach mountainous and remote Pshku, we climbed inside an old Antonov An-2 bi-plane and rattled loudly along the runway, piloted by a war hero who helped evacuate over 3,000 refugees during the civil war. That's the thing about Abkhazia: with a recent history embroiled in conflict, everyone you meet has a story of their own to tell and they're more than willing to share it.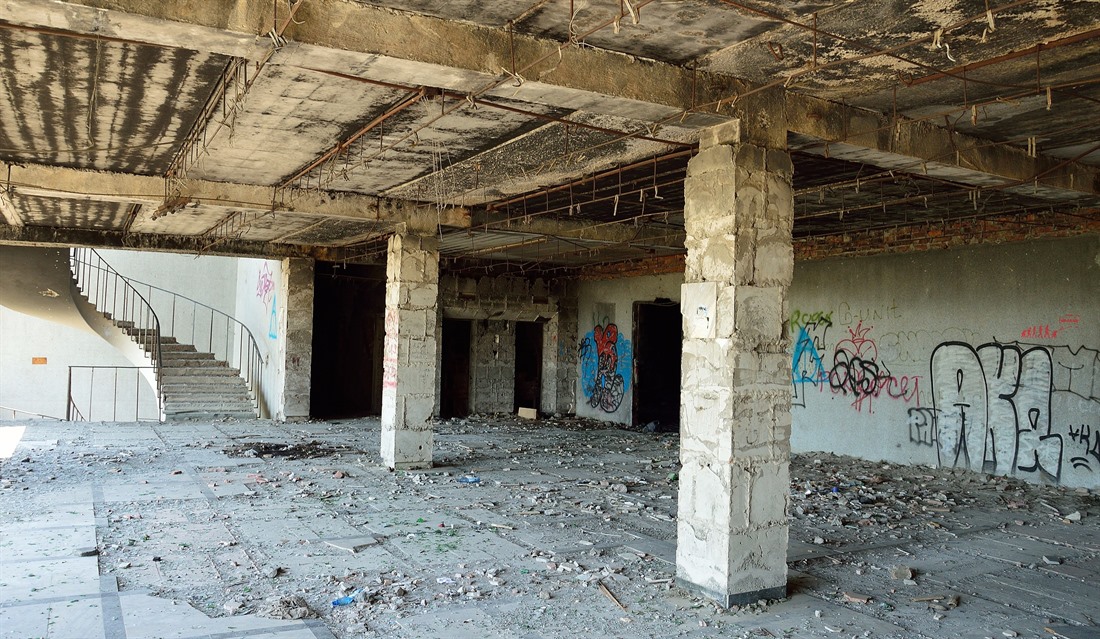 In contrast to the city, Pshku is a tiny rural community set in the lush greenery of the Lower Caucasus. Life here is largely self-sufficient and cut off. Far from being treated as strange outsiders, we were welcomed with open arms by the curious inhabitants, and we hiked through the forest to experience the wilds and meet those who'd set up a life here.
Bad weather delayed our return flight and we were faced with the prospect of overnighting with just our day rucksacks and cameras. Before nerves even had the chance to set in, our guide ran through the village and we found ourselves settling into rooms in a basic log cabin used by visiting monks. Women appeared with blankets and fresh milk, and men arrived with potatoes and vegetables from their gardens. We drunk homemade vodka and wine, swapping tales with those who had grown the grapes and bottled it, and our unplanned evening in a mountain lodge became the most memorable night of the trip.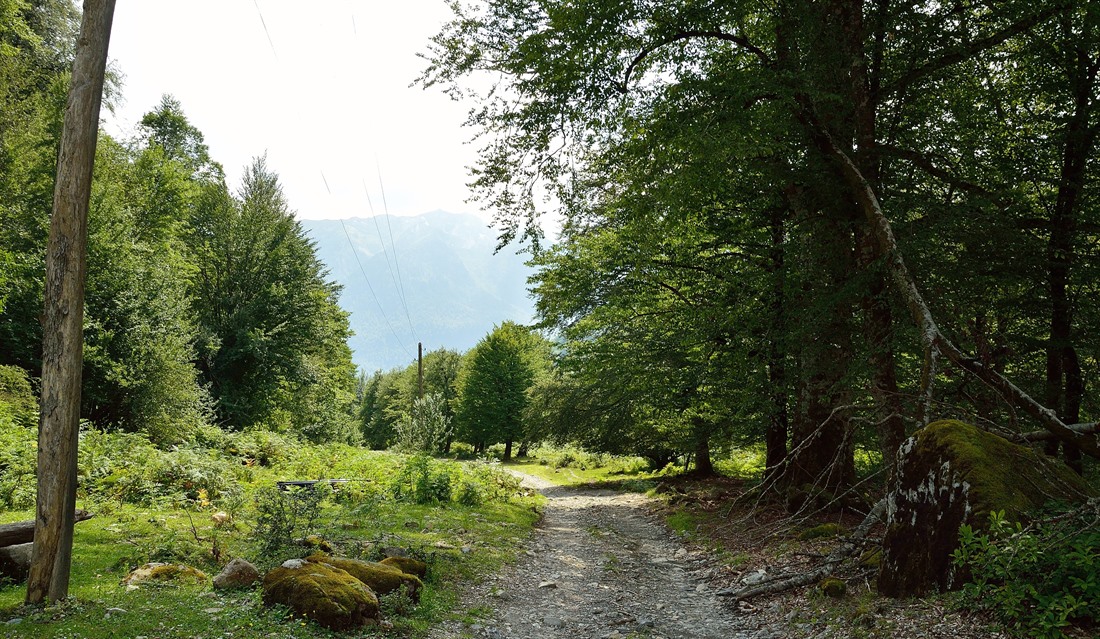 Georgia is well known for its food and wine, but everyone I travelled with was astounded by the Abkhazian cuisine. Arguably the most fertile region of the USSR, a rich array of dishes sprung up to greet its once-booming tourism industry – Stalin himself had several dachas (summer homes) here. Plates of smoked meats, grilled cheeses and natural salads are accompanied by bread still warm from the oven, and local produce used couldn't be fresher.
Exploring Abkhazia reminds me of why I first fell in love with the Caucasus. In the late 1990s Georgia was emerging from a very bleak decade and the atmosphere seemed electric. Travelling through the country it seemed at times like being in the former Soviet 'Wild West,' where you never knew what to expect – all was new and exciting. Abkhazia has that same air of excitement – anything is possible, much is just plain mad and almost everything is washed down with a large glass of red.
Yes, Abkhazia is an adventure, but it's a soft one. It's far from the beaten track and follows routes rarely trodden by westerners, but the accommodation is good, the food is hearty and the welcome is unrivalled.
Find more inspiration on our social media #MyRegentMoment