The Moscow Kremlin is such an iconic landmark and is on every visitor's list of places to visit. Its impressive red walls and turrets line Red Square on one side and overlook the Moskva River to the south. Behind these walls lie a myriad of buildings such as churches, palaces, museums and even gardens.
Read on for our guide to our favourite spots behind those walls.

Grand Palace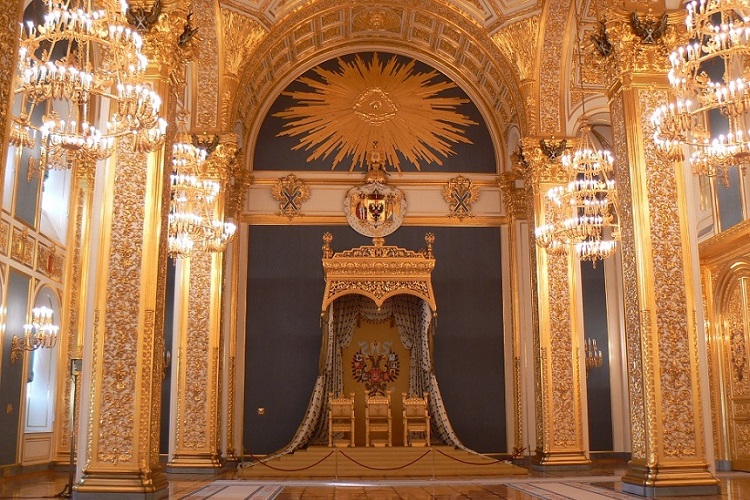 The 700-room Great Kremlin Palace, built as an imperial residence between 1838 and 1849, is now an official residence of the Vladimir Putin, used for state visits and receptions. It is not the easiest place to visit as a tourist, as you can only go in as part of a group and quite often rooms or sections are closed off. We have been lucky enough to explore inside its impressive ornate rooms and beautiful chapels.
Dormition Cathedral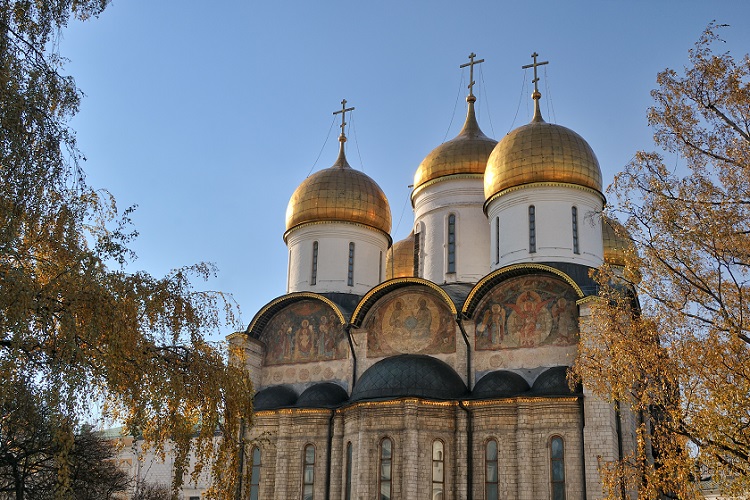 There are several ancient Orthodox churches of different eras on Sobornaya (Cathedral) Square, and each one is well worth a visit. One of our favourites though is the 15th-century Dormition Cathedral or the Cathedral of Assumption, which is also the oldest preserved building in Moscow.
The Cathedral of the Annunciation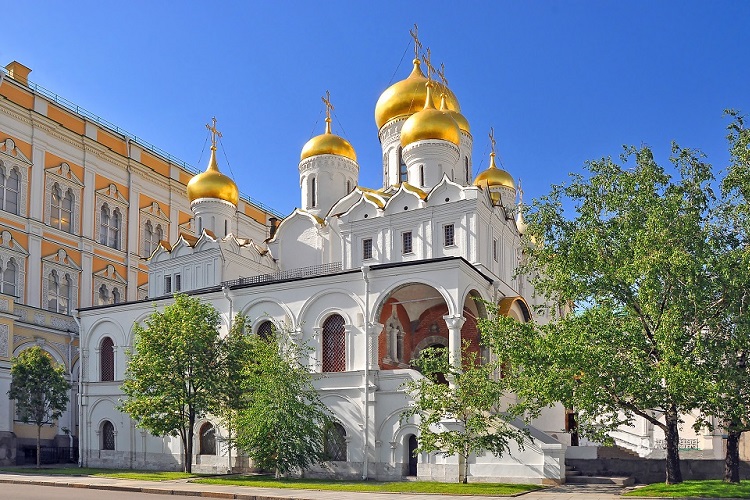 For more sparkly domes, look to the Cathedral of the Annunciation. Originally designed as a house church for the Russian Tsars, its iconostasis is one of the oldest in Russia, with some icons dating back to the 14th century.
State Kremlin Palace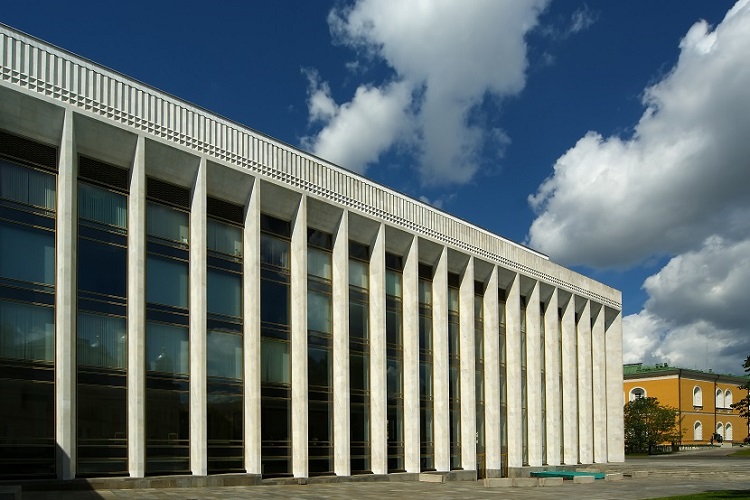 At Regent we love a bit of socialist architecture, and what's not to like about the State Kremlin Palace (not to be confused with the Grand Palace)? Built in 1961 for the congresses of the Communist party, it's now a popular concert venue putting on plays and ballets.
The Armoury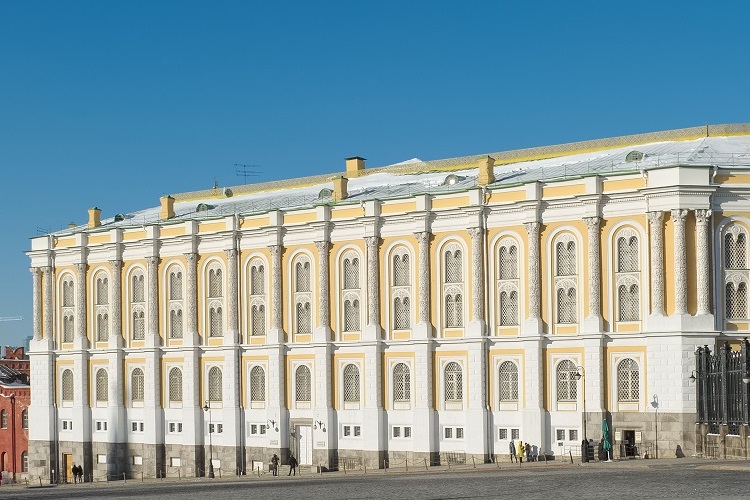 Dating back to 1851, this pretty yellow building is the main treasury of Russia and a must-see on any tour of the Kremlin. On display in nine halls spread over two floors is a huge collection of items from the tsars' treasury, including ancient state regalia, ceremonial clothes and the largest collection of gold and silver by Russian craftsmen.
This is just a small selection of what you could discover behind the walls of Moscow's Kremlin. Speak to one of our Travel Specialists to find out more and to create your perfect Russian adventure.