Our Product Executive, Daniele, travelled to Finnish Lapland twice during last summer and autumn to see what the area has to offer outside peak season. Here, he tells us about his experiences.
"When we think about Lapland, we usually associate it with winter, snow-based activities, Christmas and, of course, the man himself, Santa Claus. Winter is certainly peak season for Lapland holidays; however, Finnish Lapland has plenty to offer throughout the rest of the year with a huge portfolio of activities and accommodation covering all seasons. Summer and autumn are becoming increasingly popular and with good reason. I visited in June and again in August, and discovered another side to this famously wintery destination."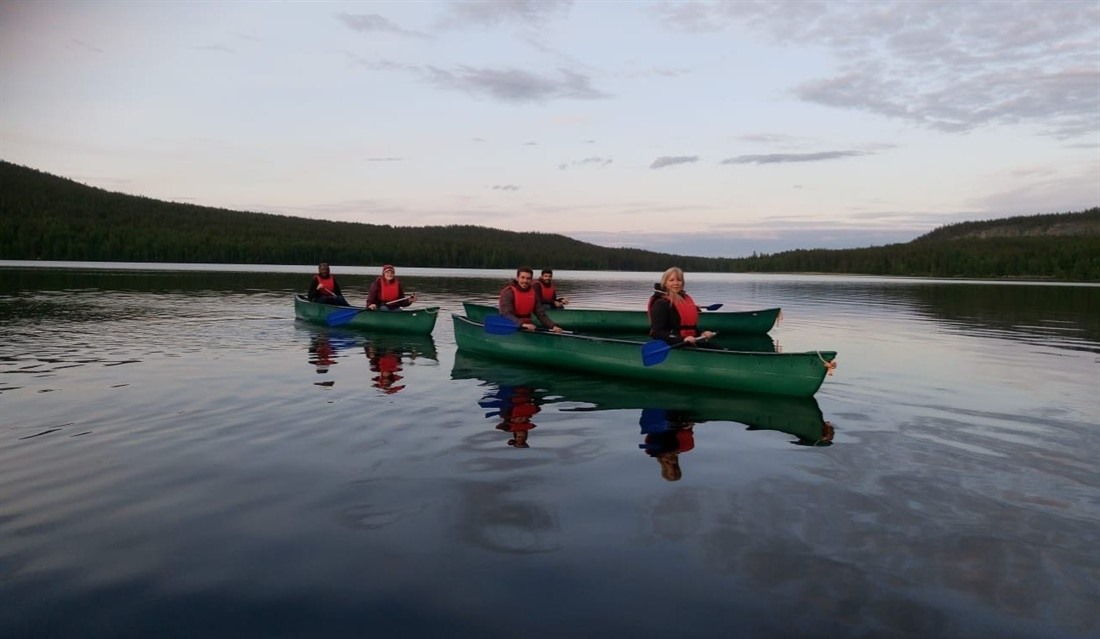 What does Lapland have to offer during the different seasons?
"Travelling to Lapland in summer means visiting a completely different world. The traditional snowy, frozen landscapes are traded for lush green forests, nesting birds, pristine lakes and rivers and, depending on the season, thick bushes full of colourful berries. The northern lights are replaced with the midnight sun from the beginning of June to the end of July and even after that time, the longer daylight hours give plenty of time to enjoy a range of outdoor pursuits. Hiking, canoeing, berry picking, reindeer feeding, husky farms, horse riding and even 'wilderness survival training' are just a few examples of what's available.
Renting a car and exploring the land at your own pace is a fantastic choice for those who have a taste for adventure. I would recommend a sat-nav as hotels and guesthouses are not always well signposted, but aside from this, driving in Lapland is fairly easy. Once you have left the 'big' city of Rovaniemi, the traffic becomes very light and you can drive through endless forests and huge lakes almost completely undisturbed. But stay vigilant as reindeer and moose often cross the roads with no fear of oncoming vehicles.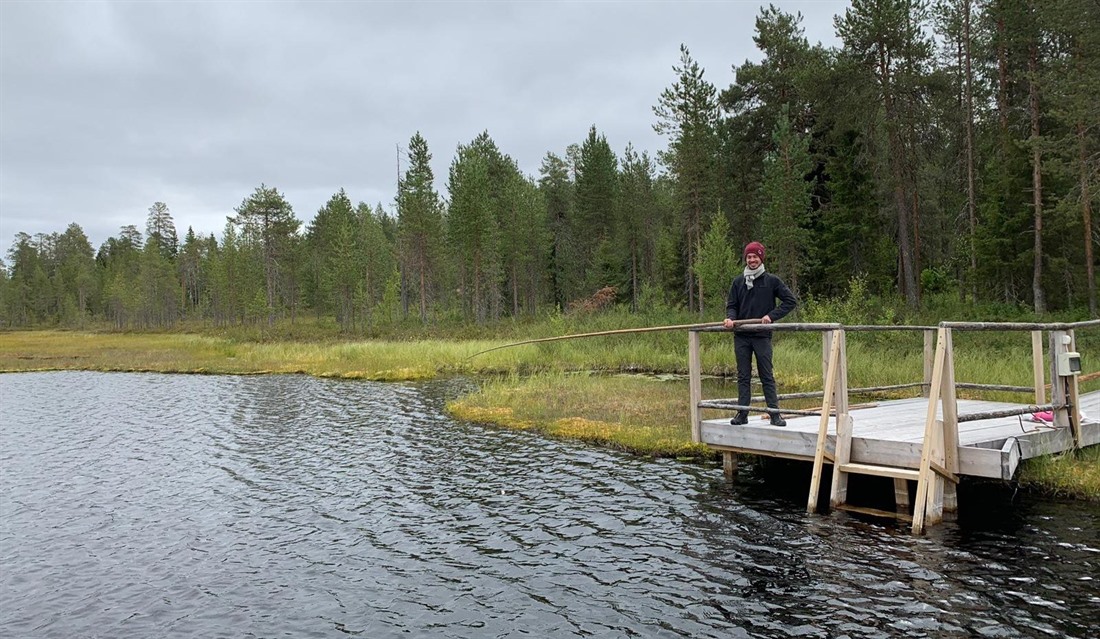 Autumn is also a special time to visit Lapland. Starting from mid-September, the snow has not yet begun to fall but the shorter daylight means the northern lights can be spotted. The locals claim that this is the best time to see the famous lights as there is no snow to brighten up the night sky, making the nights darker. If you are very lucky, you can see the northern lights reflecting on a lake, which of course is not possible in wintertime as they are all frozen over.
Combining most of the summer outdoors activities with the chance to spot the Aurora Borealis makes autumn a uniquely amazing time to visit Lapland. This time of the year is also a lot cheaper than winter breaks, so it's perfect for those who want to see the northern lights on budget!"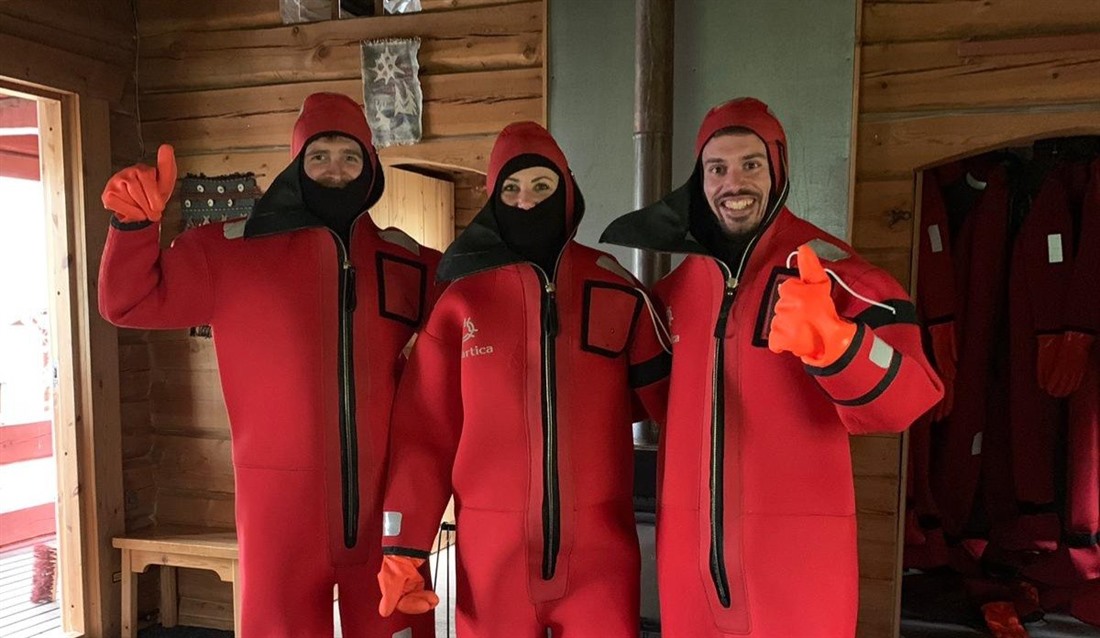 Which excursions and experiences did you enjoy the most?
Midnight sun floating
"Dipping in a lake and floating under the midnight sun was an amazing experience: relaxing and fun at the same time. Our guide took us to the shores of a small lake in the middle of a forest just outside Rovaniemi and showed us how to wear a rescue suit that covered our whole bodies and kept us dry. It amazed me that I could keep my own clothing under the suit and still be dry after an hour floating in the lake! I then learnt that these suits are indeed special, as they will stop you from getting cold even in the open 0° waters.
Once I started my floating experience, all I could hear were the sounds of nature and of the water I moved with my arms. Surrounded by the green forest the view from the centre of the lake was stunning – definitely a different perspective.
I would recommend this excursion in both summer and winter. In winter, of course, you will have also the chance to try 'ice floating' under the northern lights. That's definitely something which now is on my bucket list!"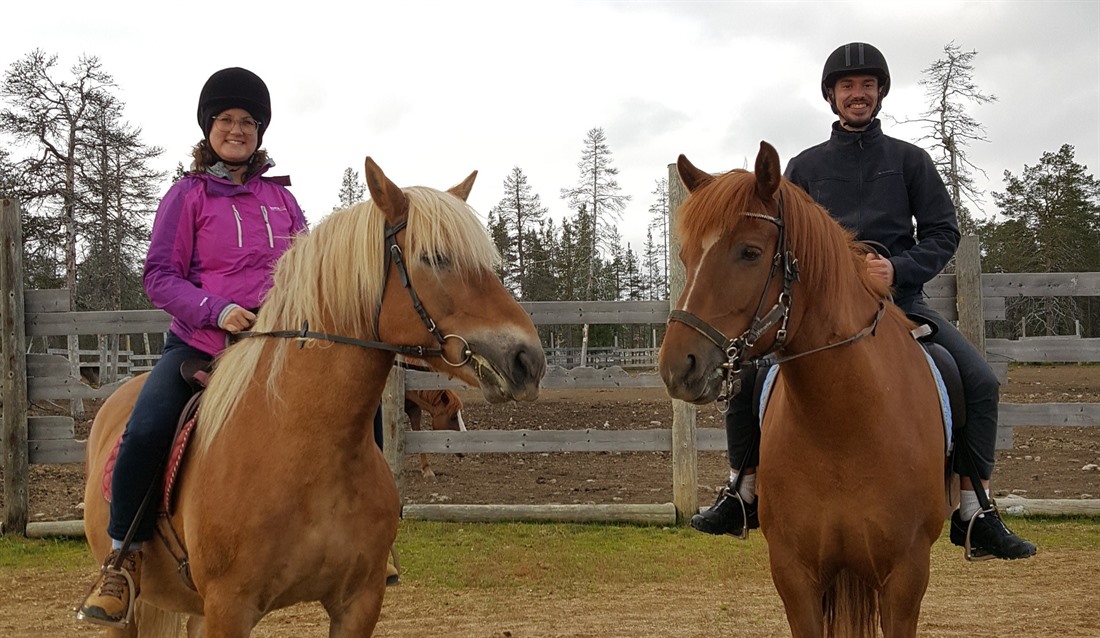 Horse riding in the forest
"This was my first time on a horse, and I enjoyed every minute of it! At the beginning I felt a bit nervous, but once I got on the saddle I realised I had no reason to be. Our guides were always there to give us the right advice when needed and our horses were very gentle and well-trained. My horse had to be very patient with me, but he did a brilliant job, making this an unforgettable experience.
Riding on a horse through the forest is a unique experience that everyone with a reasonable level of fitness can do. Personally, I would repeat this experience in winter as well, where horses can walk through deep snow and you can see the landscape under a frozen, white blanket."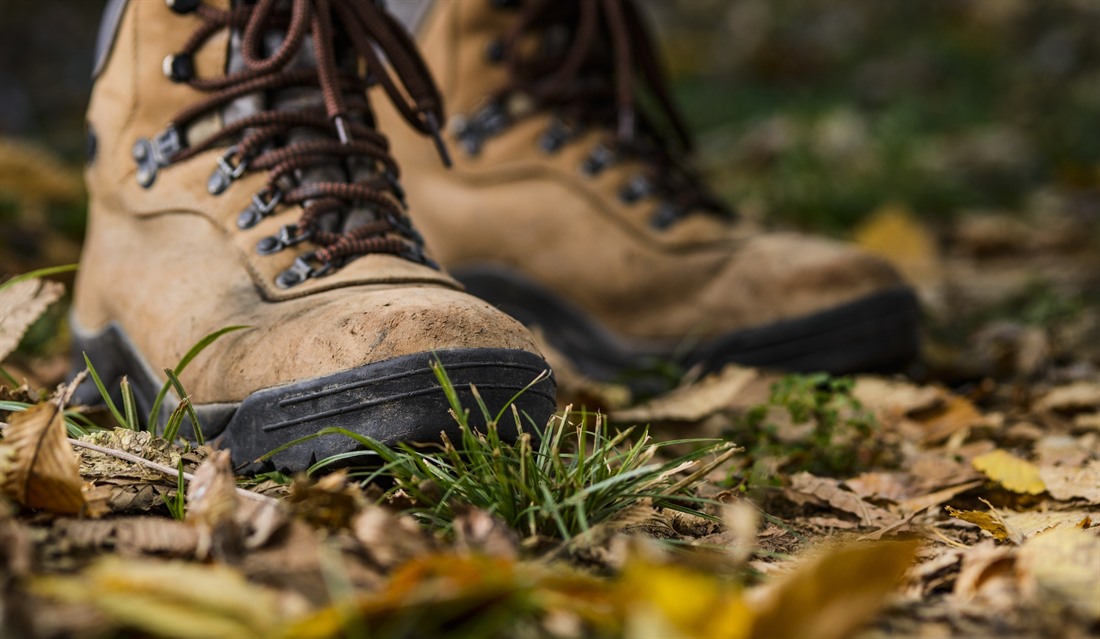 What items do you always pack when you travel to Lapland?
"These are my top 5 things to pack when you travel to Lapland in summer:
1) Mosquito repellent
In summertime there are mosquitos but, if you come prepared, they will not be much trouble. I suggest taking with you some mosquito repellent and, if you plan to spend much time hiking in the forest, a mosquito net can also come handy.
2) Hiking boots
A strong, sturdy and water resistant pair of hiking boots will make your trip much easier. I recommend ones with ankle support as this will help to prevent injury over rough terrain.
3) Raincoat
The weather can be unpredictable and although it does not get nearly as cold as winter, weather can swiftly change and rain is always around the corner. I would always carry a raincoat in case you plan to do some outdoor excursions.
4) Swimwear
For the traditional Finnish sauna or a dip in a lake or river. Although the locals claim that one must wear just their own skin during a sauna, for the shyer ones such as myself, swimwear is necessary. Besides, usually traditional saunas are built near a river or a lake, where the more adventurous can try a refreshing dip.
5) Eye mask
Nights in the Lappish summer can be quite bright, especially with the midnight sun. For this, an eye mask makes it much easier to fall asleep. This is definitely a must-have in case you decide to stay overnight in the 'Aurora Cabins' where the roof is made of glass!"
Feeling inspired? Explore our Lapland Summer holidays.
If you enjoyed this article, you'll love:
Summer in Finland: Lapland is not just for Christmas
Four reasons to visit Finland this Summer

Find more inspiration on our social media