Central Asia is vast and distances are huge, therefore opting to travel on the private Silk Road Orient Express makes perfect sense. The majority of journeys are undertaken at night so you wake up in your next destination ready for a day's sightseeing. But what is it really like on the train? I was lucky enough to travel around Uzbekistan by rail and in this blog, I will share what it's like on the tour.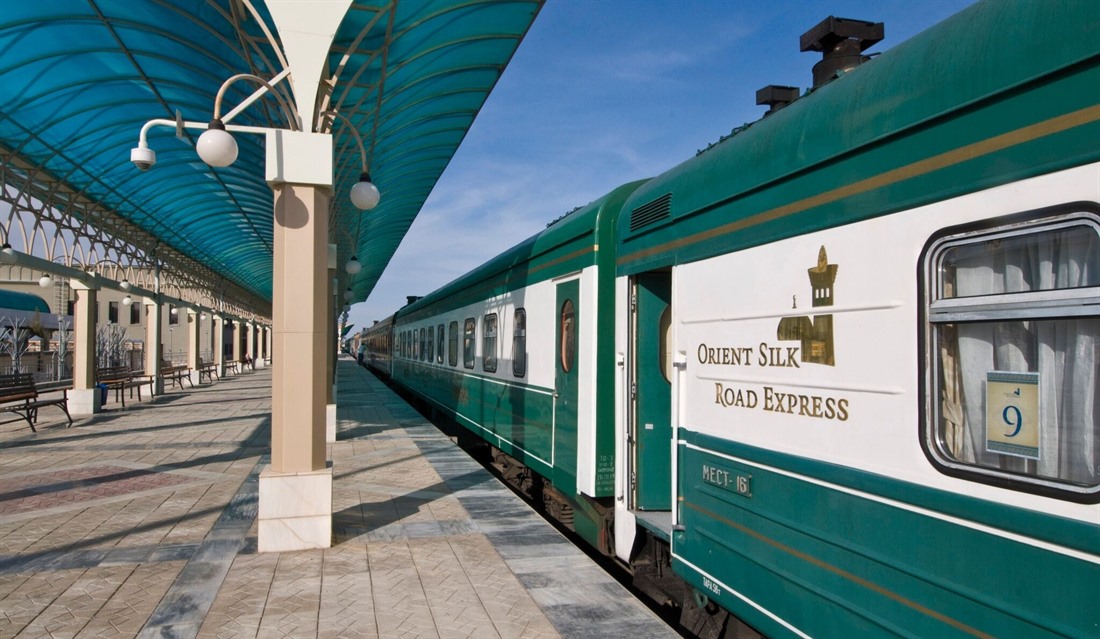 Joining the tour
We include an airport transfer for you, depending on your flight arrangements this may be a private transfer or there may be others from the group taking the same transfer. On arrival at the hotel you should be given details of where to meet your guide the following day, alternatively sometimes a notice is put up in reception – this will be obvious and don't worry there will be approximately 100 other people so the hotel staff will be primed for helping you out.
Your carriage
Cabins vary in size and facilities depending on your fare. We provide detailed information on the five different options which vary from 4 berth to 2 berth, with and without shared shower, and the two ensuite classes. Cabins are snug but have enough space for two to happily spend the evenings or occasional afternoon that is on the train. There is storage space for your luggage in above head cupboards and under the bed. There are electric sockets and air conditioning but these only work when the train is running.
In each carriage there is an attendant, your attendant will be on hand if you need anything (albeit with limited English!). They do have a kettle though and will provide teas and coffees or bottled water.
There is a train manager who you can go to for any issues or questions at any time.
If you opt for a carriage with shared shower there will be a time schedule on the shower door each day, simply write your name on the schedule on your preferred time to avoid queueing.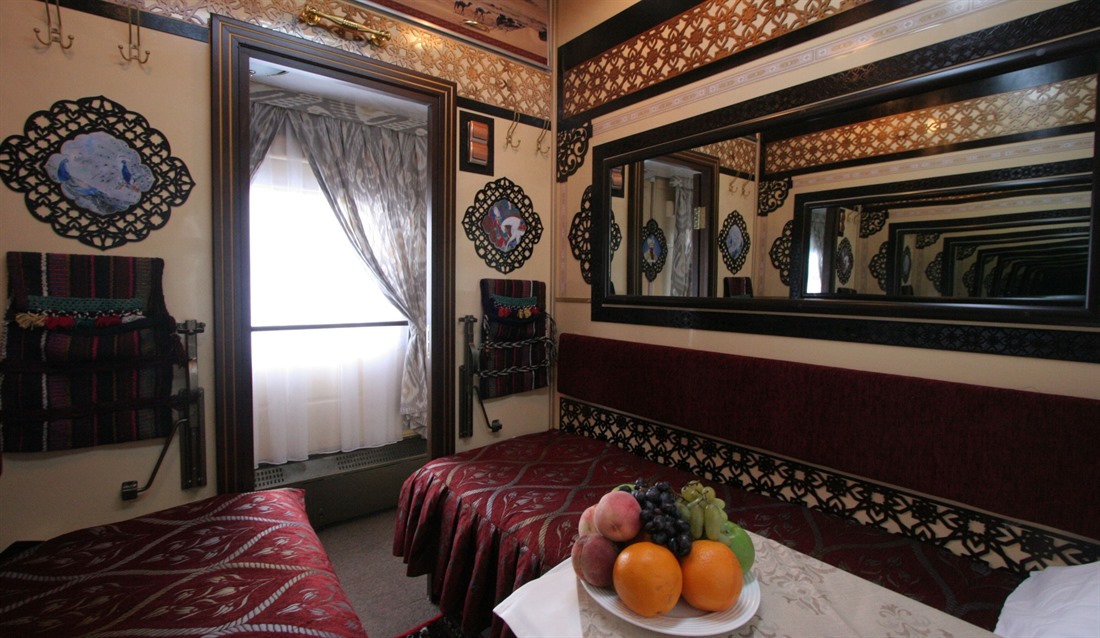 The restaurant car
Your guide will let you know the dinner schedule when on board. Make your way along the train at the appropriate time and enjoy a three-course meal with your group. Drinks are available in the restaurant car and you will be given a drinks card on the first day, anything have will be marked down and you simply settle the bill on the final evening. If you are the second sitting for dinner you can stay on and enjoy a drink or alternatively take some drinks back to your cabin. Meals are all freshly prepared on board and special diets can be catered for. Breakfast is also taken in the restaurant car, however this isn't timed. There is a choice of breads, cereals, cold meats, cheese, fruit and hot options such as eggs.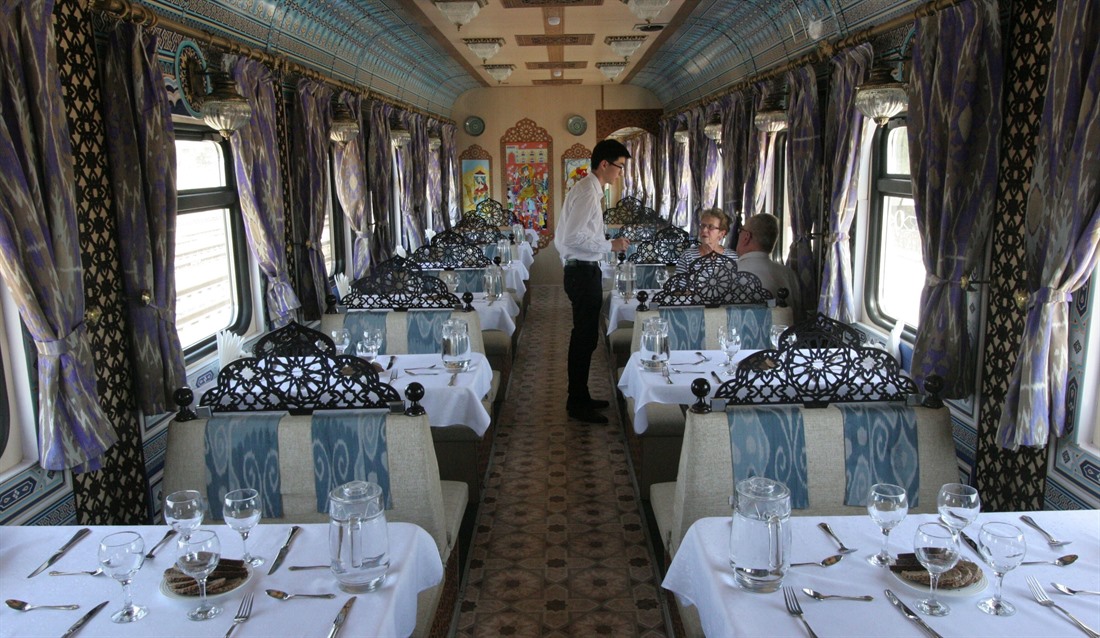 Sightseeing
Everyone on board will be separated into groups for sightseeing according to language, there are often three or four German groups and a couple of English groups, sometimes a French group as well. Group sizes tend to be around 12-15. You will have a guide for each country who will know the sights and the country inside out.

Your entrance fees are included for all the sights but many will charge camera fees which you will need to pay for, these are generally around $2 for a camera.

There is some walking involved on all the sightseeing tours and the ground can often be uneven, some sights will have steps too. It is a good idea to wear comfortable sturdy shoes as you will be on your feet a lot looking at different sights. You will be transported in an air-conditioned coach during the city tours and meals will be taken in a local restaurant with the other groups.

Hotels
When not staying on the train you will spend the night in a city centre hotel and will just need to take a small bag with you for the night. All rooms are ensuite regardless of the class you opted for on the train! Those in the top two train classes are often in a separate hotel though. Evening meals are still included and may be in the hotel or in a local restaurant - when in a restaurant your guide and driver will meet you to take you there. The rest of the evening is your own and you have the option to head out for an evening walk to explore a little more, which is often a nice idea as many of the sights are illuminated at night.
Feeling inspired? Browse Silk Road by rail holidays.
If you enjoyed this blog, you'll love:
The most impressive Silk Road cities still standing
10 pictures that will make you want to visit Uzbekistan now

Find more inspiration on our social media