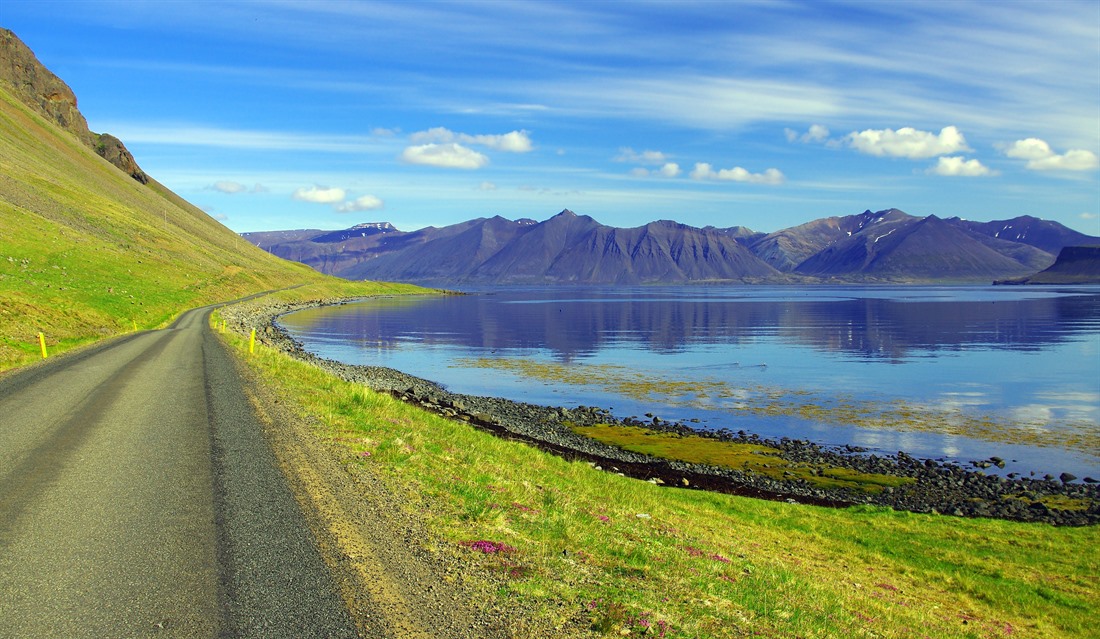 Road trips across Iceland are immensely scenic, giving you some of the world's finest views. There's a vast range of routes to choose from, each ensuring you're exposed to some of the country's most beautiful landmarks and remote regions. Be it the Seljalandsfoss waterfall, the Blue Lagoon, the dramatic cliffs of Dyrhólaey, the black sand beaches, or the glacier rivers you're passing, you're bound to be impressed.
We've picked out the best road trip routes based on our personal experiences, which include everything from popular attractions to niche historical sites, and isolated nature spots. Following these blueprints, you can decide how exactly you do your journey, choosing to roam the roads in your own time, jumping into all kinds of outdoor adventures, and soaking up Icelandic culture. With plenty of time, you can tailor the itinerary to achieve exactly what you wish to gain from it.
The road conditions across each route are generally good, especially during the summer months, so you're safe from start to finish. If you visit in the winter months, the roads can be icy, but it's worth it if you'd like to see Iceland in a different light, blanketed by sparkling snow.
So, all you need to do is choose your favourite from our selection of the best road trips in Iceland, and then take the wheel!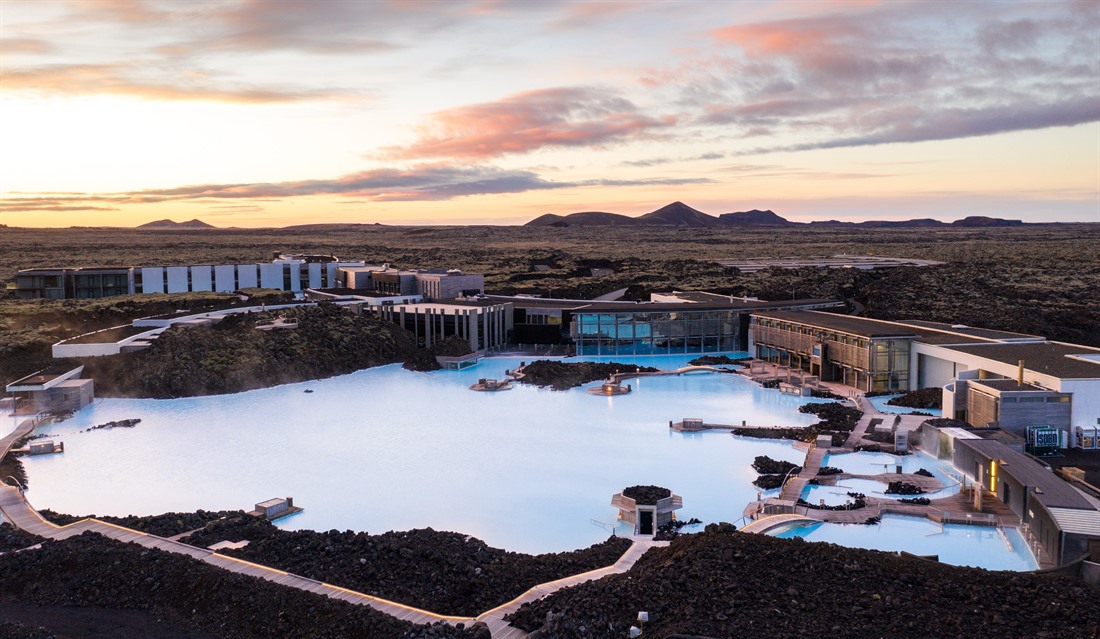 The Golden Circle and South Coast Route
Iceland's Golden Circle route is a breathtaking journey that spans approximately 300 kilometres, letting you soak up plenty of the country's natural wonders. Starting from Reykjavík (Iceland's capital city), the route encompasses three must-see destinations. Firstly, Þingvellir National Park, where the North American and Eurasian tectonic plates meet. Then, the mighty Gullfoss Falls, known for its majestic cascades, and the geothermal wonders of Geysir and Strokkur, where boiling water erupts into the sky.
You can include the Golden Circle route within a lengthier journey on our South Iceland Winter Fly-Drive tour. This lets you drink in even more of Iceland's natural beauty along the southern coast. Beginning in Reykjavík, you'll drive by the gigantic Skógafoss waterfall, the Eyjafjallajökull volcano, and Skaftafell National Park before heading back to Reykjavík via the Golden Circle. Then, as a bonus, you'll also see the Reykjanes Peninsula and the famous healing waters of the Blue Lagoon, where you can take a dip in its relaxing geothermal waters.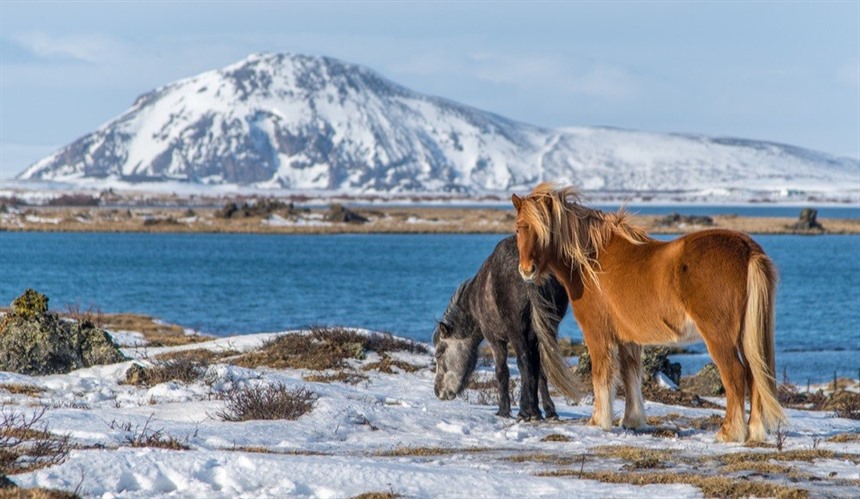 The Arctic Coast Way
If you're craving secluded villages shrouded in mythology, and coastal scenery that stuns again and again, this fly-drive tour in North Iceland is for you. Tracing the beautiful Arctic Coast, you'll discover all the wintry delights that, to many others, remain unseen.
First, explore the Langanes Peninsula and the charming villages of Þórshöfn and Bakkafjörður. After this, head down the vast coastline of Melrakkaslétta, passing more quaint villages and the famous Arctic Henge, towards the mighty Lake Mývatn. This immense body of water is known for its geology, geothermal heat, and its huge population of ducks! Húsavík, Skagafjörður, Skagi, Vatnsnes peninsula, and Akureyri are the last pitstops along the winding roads, revealing beautiful harbours, interactive museums, sandy beaches, and mesmerising ocean views.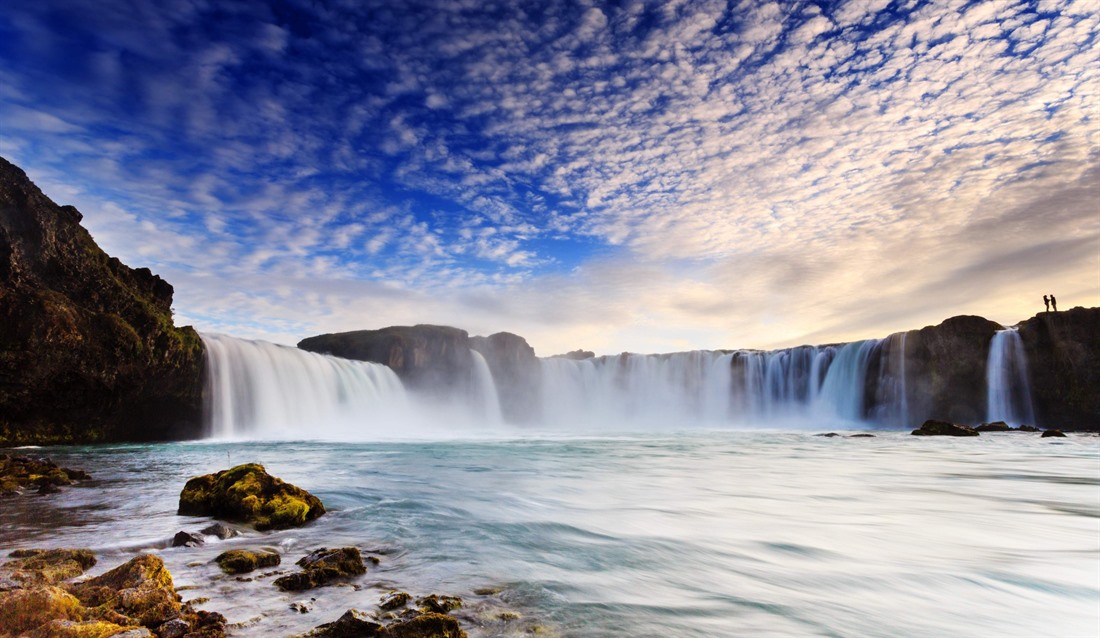 The Diamond Circle Route
Along the Arctic Coast Way, you will come across Iceland's "Diamond Circle", a 250km circular route that takes the region's stunning scenery. This circle encompasses some of Iceland's most impressive natural phenomena, all within a relatively close distance.
Along the curve of the Arctic Circle, you can experience the dramatic rush of the 30m-wide Goðafoss waterfall, or "The Waterfall of the Gods" as it's otherwise known. Over in Húsavík, the whale capital of Iceland, you can take an adrenaline-pumping trip in one of the RIBs, or board one of the new fleet of electric-powered boats, for an extraordinary whale watching day trip.
Back on land, and further along the circle, you'll find Asbyrgi, a horseshoe-shaped gorge, an incredibly unique geological feature of the landscape. It's an excellent place for hiking, or even horse riding if you'd like to attempt a new mode of travel. Following this, you'll head to Dettifoss, the largest waterfall in Europe, and the beautiful Lake Mývatn.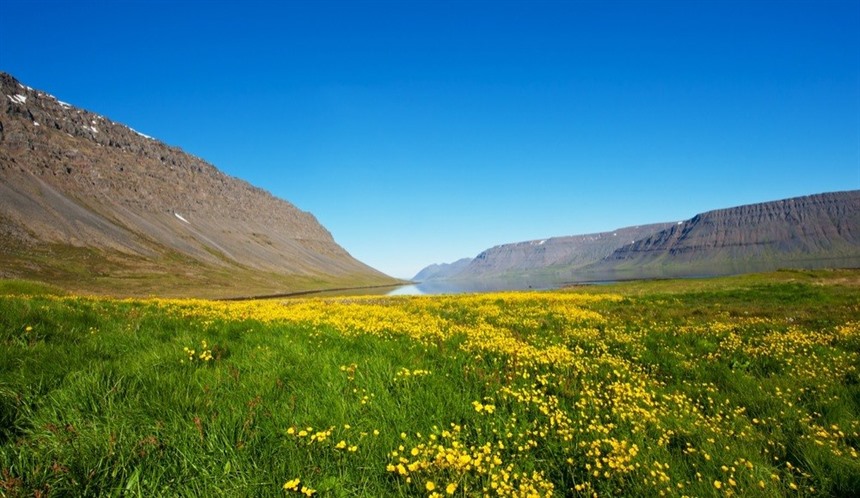 The West Fjords Route
Iceland's West Fjords lie in the northwestern part of the country. These stunning landscapes captivate with their rugged coastlines, dramatic fjords, powerful waterfalls, and majestic mountains. The region boasts remote and untouched beauty, offering a haven for nature lovers, hikers, and wildlife enthusiasts. It's a cinematic drive through the fjords, with plenty of photo opportunities to freeze each precious moment in time.
Our West Iceland Fly Drive tour lets you unveil every detail of this region, from the coastline to the soaring mountains. Start your 5-day self-driving jaunt in Reykjavik, and head on past the picturesque Hraunfossar falls towards the bustling town of Dragnsnes. Spend the night surrounded by scenic views, on the tip of Steingrímsfjörður where the fjord meets the sea.
The route then takes you along the West Fjord's most remote paths, so it's just you and your views of the lapping sea. Next, you'll reach the Látrabjarg bird cliffs, home to Europe's largest bird cliff, and watch as puffins, razorbills, guillemots, and gannets go about their day. Your last stop, Ísafjörður, features the Westfjords Heritage Museum, which gives some context to all these incredible sights you're seeing, adding greater depth to your appreciation of Iceland.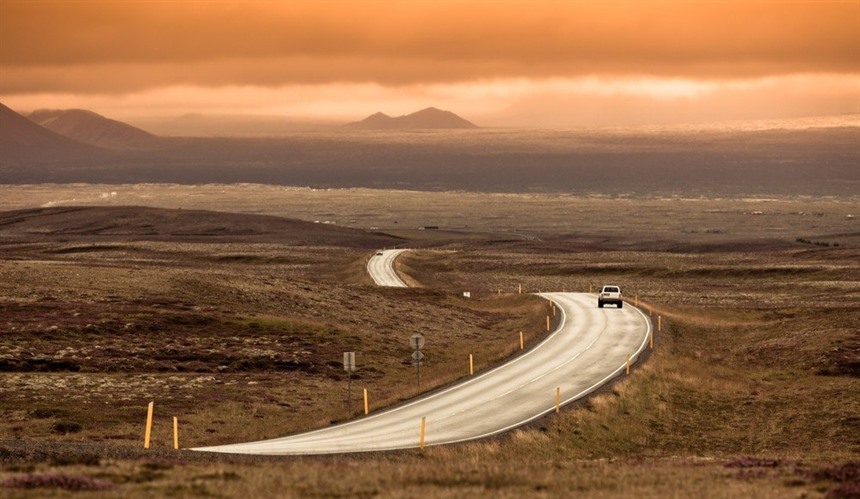 The Ring Road Route
Completing a satisfying full circle, the Ring Road route is a popular road trip in Iceland. It's formally referred to as Route 1, which is Iceland's main motorway, and it serves as a gateway to many of the country's most breathtaking landscapes.
This scenic route skirts around Iceland's central highlands, taking you past the Seljalandsfoss and Skógafoss waterfalls, Dyrhólaey cliffs, Jökulsárlón glacier lagoon, Lake Mývatn and many more. Many of these highlights feature in other fly-drive tours, including our Iceland on the Road and Iceland Full Circle tours, which tend to be longer, and take you further afield.
Want to cruise along Iceland's stunning coastline?
If you'd like to drink in the scenery of Iceland at your own pace, our driving tours offer you just that, with extra, personalised benefits that make your trip amazing. To find your ideal scenic drive across Iceland, and make the epic adventure happen, contact our Travel Specialists today.
Please note that even though it is too late to book for summer 2023 due to availability reasons, we'll help you design an incredible Iceland road trip itinerary departing from September 2023 onwards (autumn or winter 2023-24, or summer 2024).