With such opportunity for family adventure, Iceland is best suited to big kids. This Arctic nation lends itself to those who can lace their own hiking boots and are old enough to remember their epic exploits for years to come. Excursions are often limited to the over 12's and with good reason – they're as adventurous as Iceland's landscapes are dramatic. Here you'll have no trouble getting the kids to spend time outdoors.
The compact capital city, Reykjavik, makes up for its petite size with its superb location; perched on the edge of a wide natural harbour, whale watching and fishing trips couldn't be easier. Spectacular landscapes, glaciers and geothermal regions are within reach with day excursions. In short, Reykjavik is the perfect base from which to experience the best of Iceland, so we've picked our top excursions for hassle-free, thrill-filled family holidays.
Our 5-day South Iceland Winter Break is the perfect introduction to Iceland for a family and all of the below activities can be combined into the itinerary.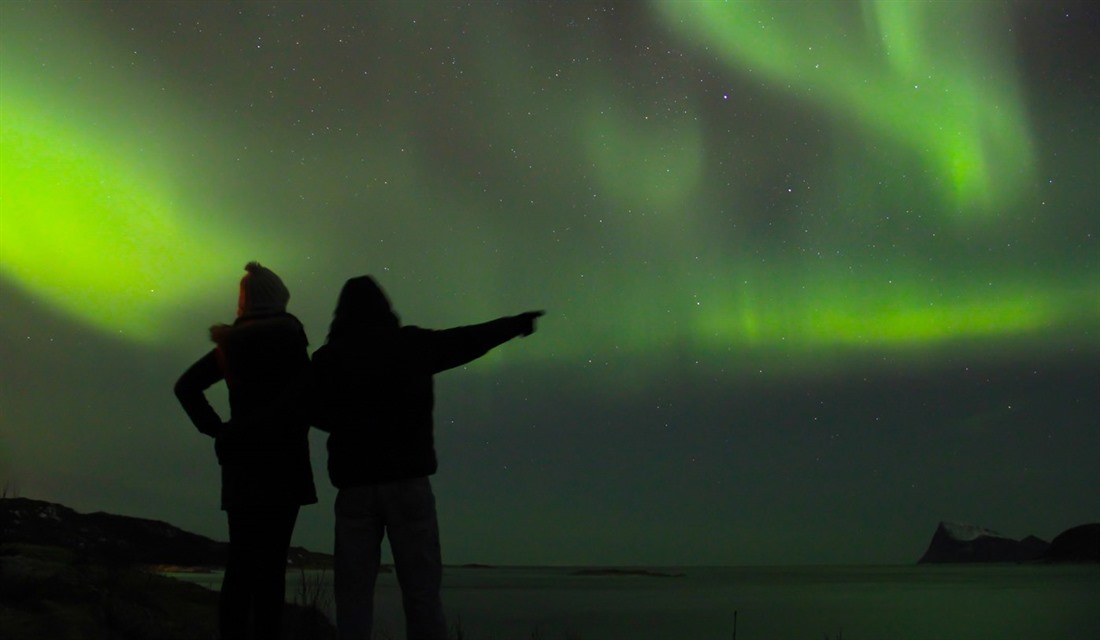 Search for the northern lights
Iceland's privileged position teetering on the edge of the Arctic Circle means that in winter, it is one of the best places on earth to catch a glimpse of the northern lights. Between October and March emerald green curtains flicker across the starry skies. Wrap up warm and book an evening tour that will take you far from the city lights, the best spots for unobstructed views are in the countryside. Three-hour excursions start around 8pm and will pick you up from your hotel. If you don't see the aurora borealis, Grayline offer a second chance the following evening.
Click to find out more about our Iceland Northern Lights Holidays.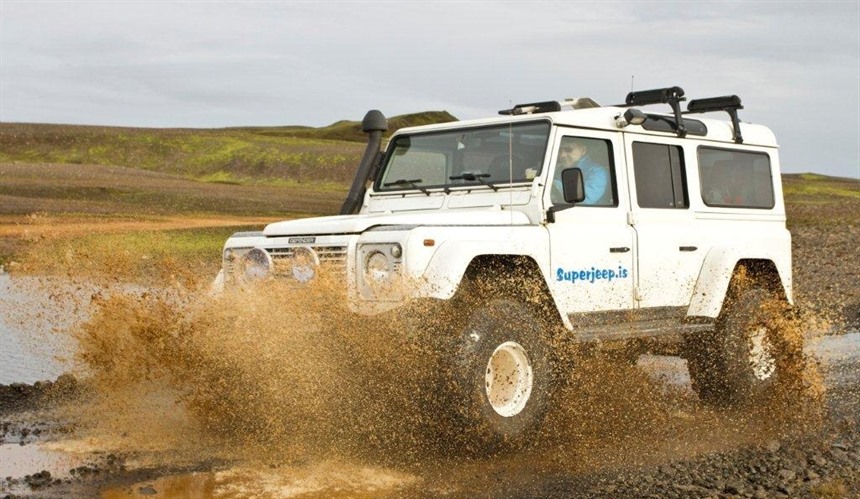 Head off-road with SuperJeeps
The best way to experience the rugged volcanic landscapes is to buckle up and take to the open road in a 4x4 all-terrain jeep. These adventure-hardened vehicles will take you deep into the highland countryside. Perfect for thrill-seeking families, kids and teens will love tearing around barren lava fields, sending black volcanic scree flying and crashing through rivers. Jeep guides will also release some of the air in the massive modified tires to grip icy glaciers to reach the best viewpoints around.
SuperJeeps can be taken out year-round and our 5-day SuperJeep Iceland Adventure Tour explores the south coast and national parks surrounding Reykjavik.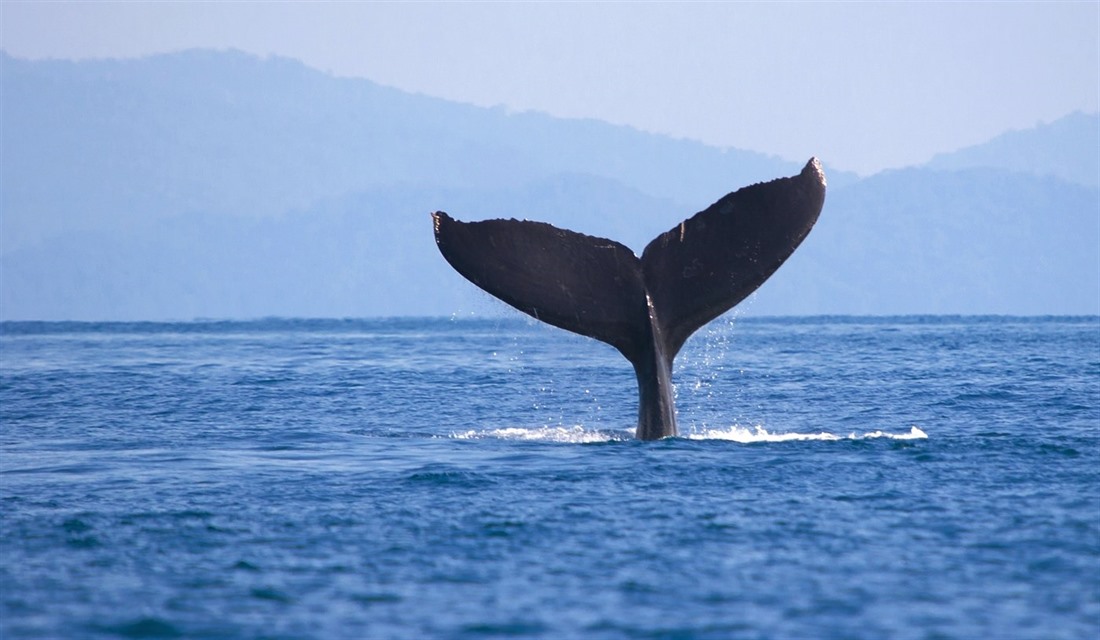 Whale watching
Humpback and minke whales feed in the waters around Reykjavik and the westerly Snaefellsnes Peninsula. Special Tours' adventure-ready boats bob patiently in their berths in Old Reykjavik Harbor and multiple viewing decks give everyone the chance to find the perfect viewpoint. Wind and waterproof suits ensure everyone is kept warm and dry, no matter the conditions and seasickness tablets are also thoughtfully provided. Among the friendly crew members you will find expert guides with great passion for the wildlife & surrounding environment; kids absorb knowledge without the feeling of being schooled and come away from the three-hour trip armed with enough whale facts to last a lifetime.
Give our Iceland Specialists a call to climb aboard with Special Tours and make your amazing family holiday memories.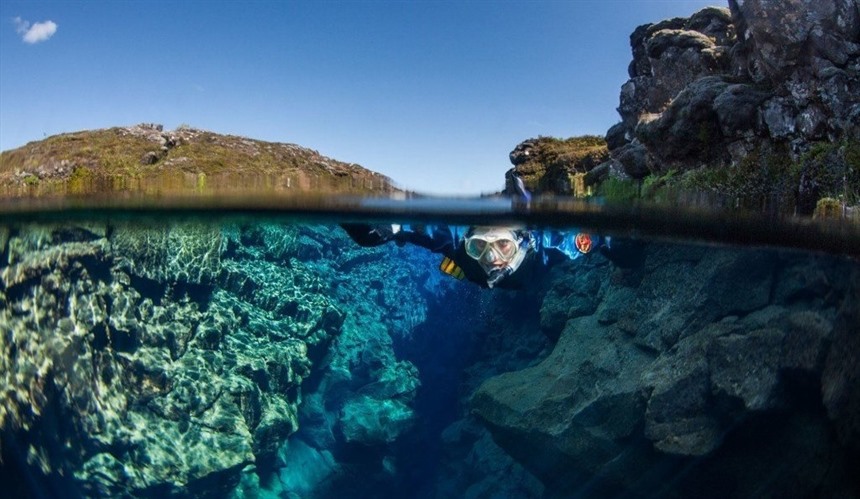 Snorkel in a tectonic fissure
The Mid-Atlantic Ridge carves through Pingvellir National Park where the Eurasian and North American tectonic plates separate. The fissure splits deep into the earth and in some sections, the clear waters that fill it are the prime spot for a unique underwater experience. Guided snorkeling is open to ages 12+, and all equipment (including dry suits) is provided. If you're a family with older teens, you may recognise your surroundings; Pingvellir National Park has been a regular film set for Game of Thrones.
Join Arctic Adventures and Dive.is on an underwater adventure. Give our Travel Specialists a call to add this experience onto your holiday.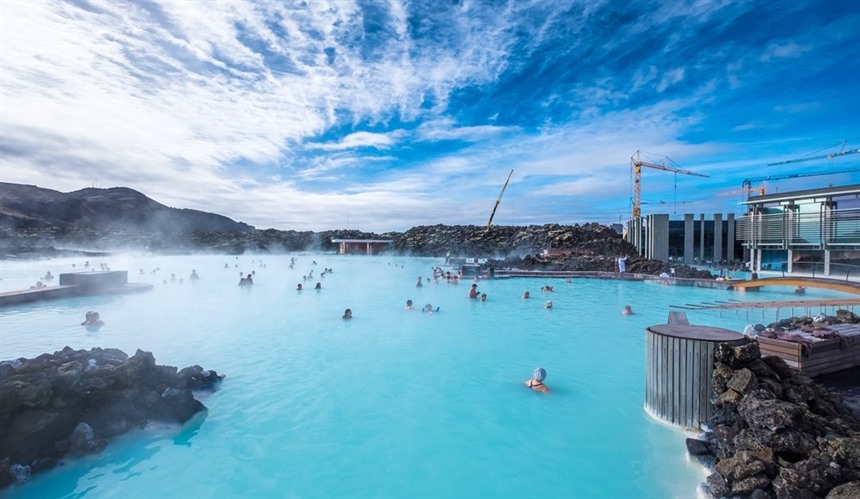 Get up close with Mother Nature
Climb inside one of Iceland's monumental volcano-topping glaciers. Reach Langjokull by monster truck and descend into a man-made ice cave that stretches 300 metres into the ice. Shimmering passageways are illuminated with LED lighting, a café inside awaits hungry mouths and the trip comes with great bragging rights for the school playground. For a warmer way to enjoy Iceland's volcanic makeup, opt for a rejuvenating dip in geothermal hot springs. Blue Lagoon, is 45 minutes from Reykjavik and children between 2 and 13 enjoy free entry.
We love the Blue Lagoon experience, so we include it in a wide range of our holidays. Click to find your perfect Iceland holiday with a Blue Lagoon experience, or call our Travel Specialists to include it in your tailor-made holiday.
Find more inspiration on our social media #MyRegentMoment