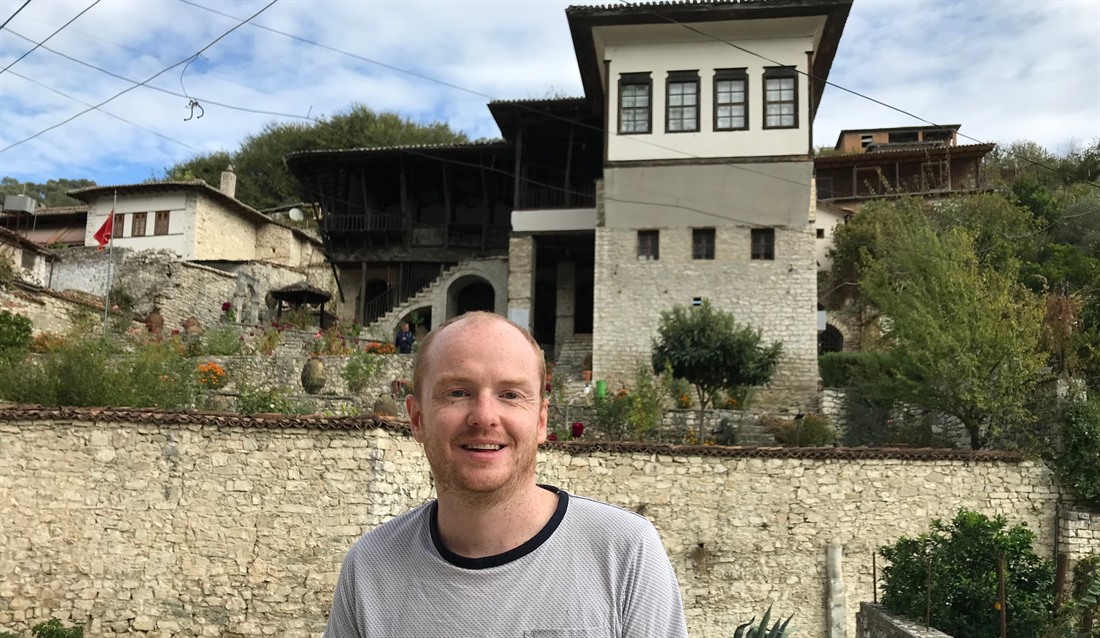 My first trip to Albania
Rising at 06:30, slightly bleary-eyed following a long journey and having my sleep interrupted by the call to prayer at the nearby mosque, I am still excited about beginning my exploration of a country I know very little about. I'm keen to get going! After meeting my driver Eric, we zig zag out of Shkoder, my base for the previous night, towards Koman to catch the ferry to Valbona.
Sailing towards the Albanian Alps
En route to the ferry we stop, and my driver has what sounds like a very amusing chat with two locals on the side of the road. After I enquire what the conversation was about, I learn that the two men are the ferry captains and they are running late to the port, having forgotten to change their watches! After a quick, simple, but very tasty breakfast of eggs, bread, tomatoes and cheese, we board the car ferry towards the 'Albanian Alps'. The journey takes just under three hours through the river valley and is a truly breath-taking ride.
Sailing peacefully through giant canyons, where one can view mountainous landscapes dotted with tree-covered peaks, I find myself constantly with camera in hand, trying to capture the sheer majesty of my surroundings.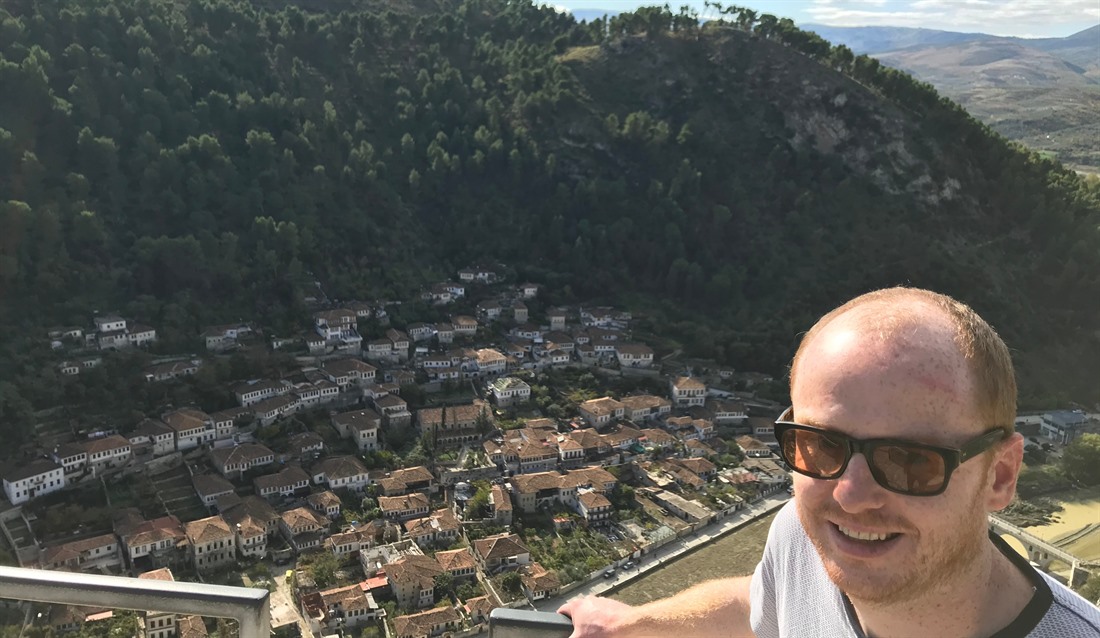 Driving to Valbona
We arrive in the Bajram and begin winding along the road towards Valbona. I really start to feel like I'm in the wild Balkans now, as we stop frequently to allow farmers to pass with their goat herds, and - rather more hair-raising! - to allow trucks far bigger than our own vehicle to pass on very narrow roads. However, this all adds to the sense of adventure in this untamed land.
We arrive in the high peaks in Kukaj and it is here that I have my true authentic Albanian experience. Pulling up to a small farmhouse, which looks untouched for generations, I am greeted warmly by a local family who tell me that I look hungry and need feeding. Several hours later, and full of delicious cheese, bread and organic vegetables, as well as a generous fill of locally brewed Raki, we are back on the road. As I gaze upon more stunning scenery, I begin to feel that this country is going to exceed all my expectations...

Find more inspiration on our social media