Albania is one of Europe's last adventures. There are still unknown destinations to explore and chances to experience the unexpected in a country that is only now being discovered by travellers.
The beaches along Albania's Adriatic coast are slowly being sized up by resort hotels that want to make the most of the warm blue water, but for now there are coves and bays you'll only share with fishermen. In the north, the soaring peaks of the Albanian Alps offer stunning landscapes in a land that is largely uncharted.
Whether the beaches or the mountains, it's the sort of scenery that won't stay secret for long, nor will the Ottoman heritage of Berat or Greek and Roman ruins in Butrint. Below we've picked the top reasons you should visit Albania, but go now before everyone else finds out.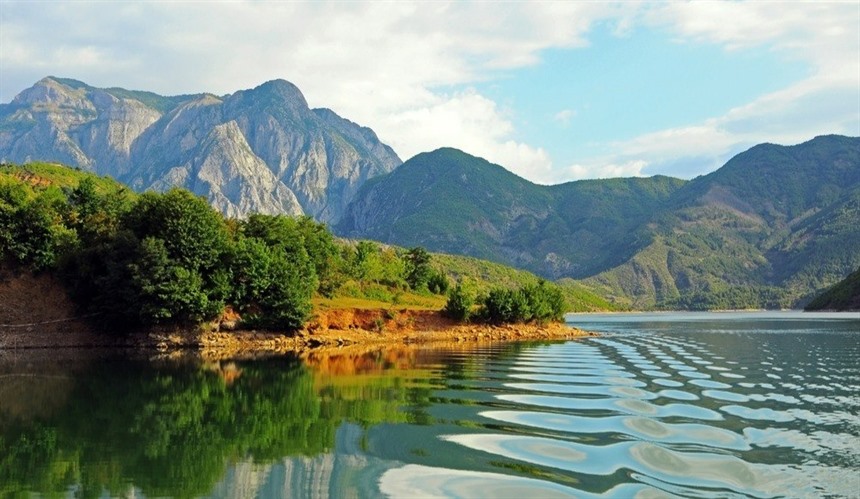 It has some of the best beaches in the Mediterranean
There's hardly a stretch of sand from the tip of Italy to the fast-developing resorts in Montenegro where you can lay your towel on the Mediterranean – but you can still find a spot in Albania.
The Ionian Rivera that stretches from Vlora to Saranda is more accurately on the Adriatic and Ionian Sea. Nevertheless, the coast has the same turquoise water, rocky coves and a handful of gorgeous beaches draped against a mountain backdrop. The best sunbathing on Albanian beaches is found in the south, with the lively town of Saranda as the focal point.
From here you can also explore the Greek acropolis and Roman theatre at the ancient ruins in nearby Butrint.
Take your beach towel to the Adriatic coast on our Southern Albania Adventure tour.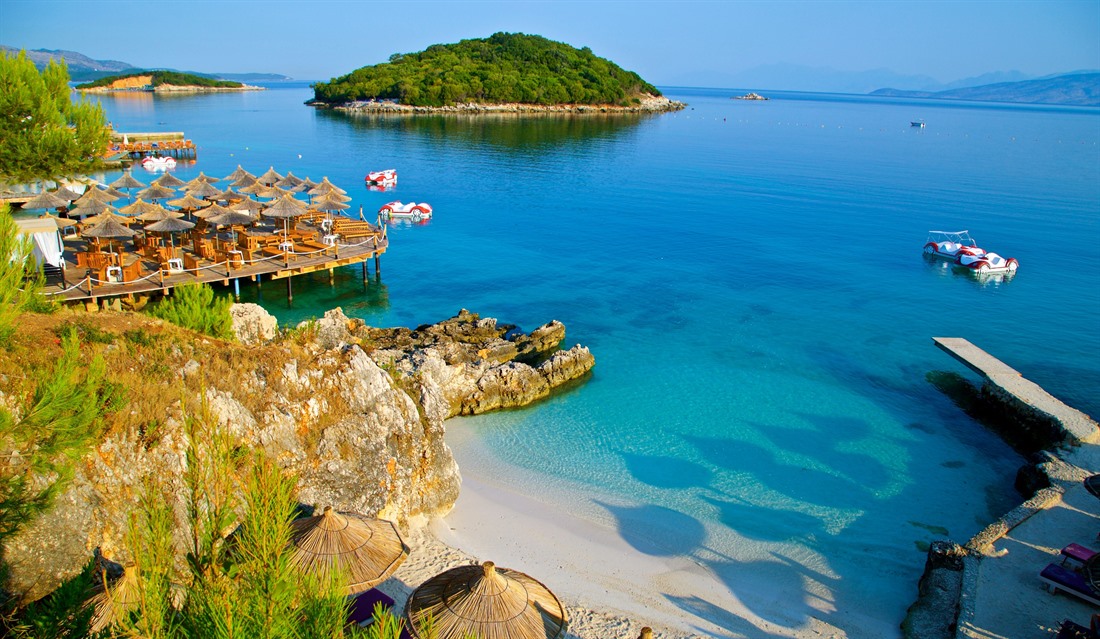 You can explore the remains of the Ottoman Empire
Staggered along the climbing foothills of rugged mountains, the whitewashed walls and terracotta tiles of the homes in Berat have the perfect natural stage for their own architectural beauty.
This is arguably the best preserved Ottoman town in Europe and the cobblestoned streets hide Byzantine churches and minarets that poke out between ancient city walls. The old town is still lived in and the houses occupied. That means bars and cafes with plenty of local atmosphere, although with little traffic it remains laid back and low key.
Climb the cobblestones of Berat on our Cultural Landscapes of Albania tour.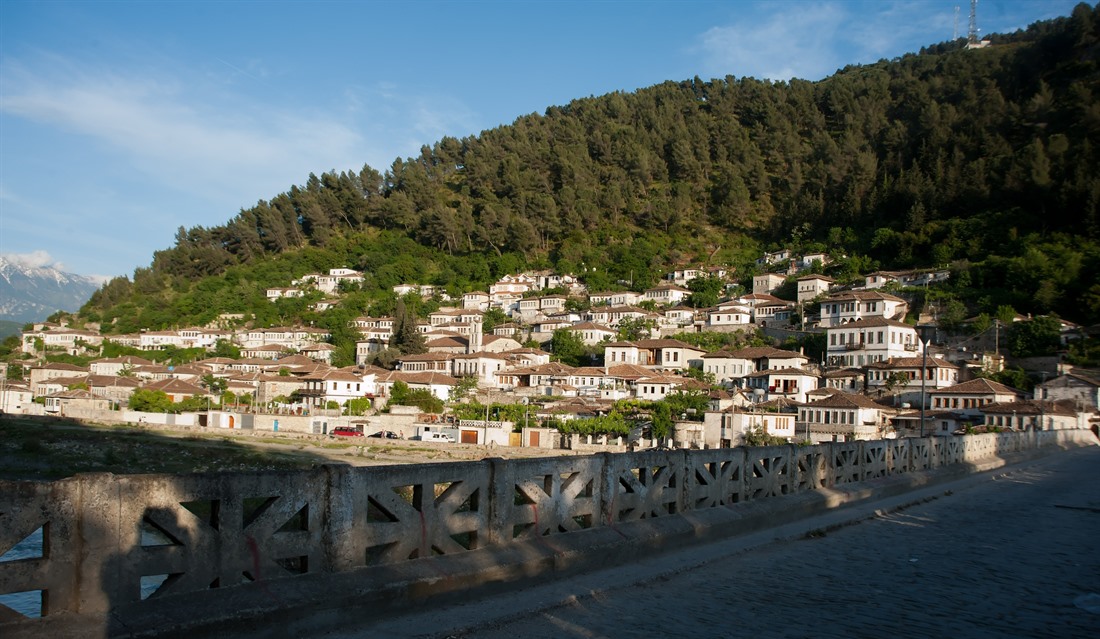 It's teeming with historic cities
Albania is teeming with cities that reveal the country's turbulent history. Enveloped by mountains in the centre of the country, its capital city of Tirana is comprised of soviet-era buildings and decorative Ottoman domes, making for a truly unique architectural spectacle.
Visit the city centre's National History Museum to observe artefacts dating back to the middle ages and learn all about Albania's resistance to Ottoman occupancy in the 15th century. Or take a cable car up to the top of Dajti mountain on the famous Dajti Express.
Go south to the coastal town of Saranda and discover Lekuresi Castle, where Albanian ruler, Ali Pasha of Tepelena, notoriously raided its walls in the 18th century, leaving it abandoned ever since.
Uncover the most fascinating Albanian cities on A Balkan Adventure tour.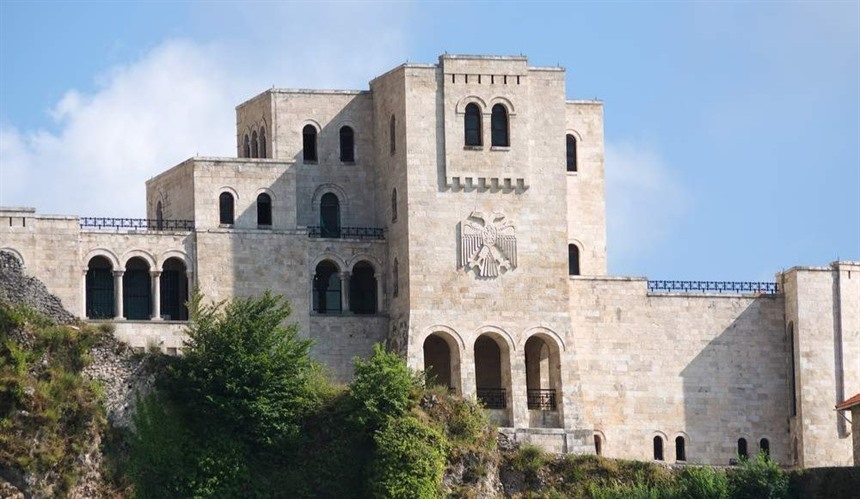 Albanian people are extremely friendly
Known for its hospitable culture, Albanian people are incredibly welcoming to visitors. Unlike some other countries, this sense of friendliness does not deviate from cities to rural areas, with some villagers even opening their homes to accommodate tourists.
A vast section of the Albanian population also speak English, meaning they are generally happy to suggest restaurants to try, activities to do, and places to visit. Oh, and they'll also point you in the right direction should you get lost exploring its fascinating towns.
Tourism is on the up in Albania, which is a source of great celebration amongst its people, given the important role that visitors play in boosting the country's economy. So, enjoy your warm reception in the Land of the Eagles – one of the most affable countries in Europe!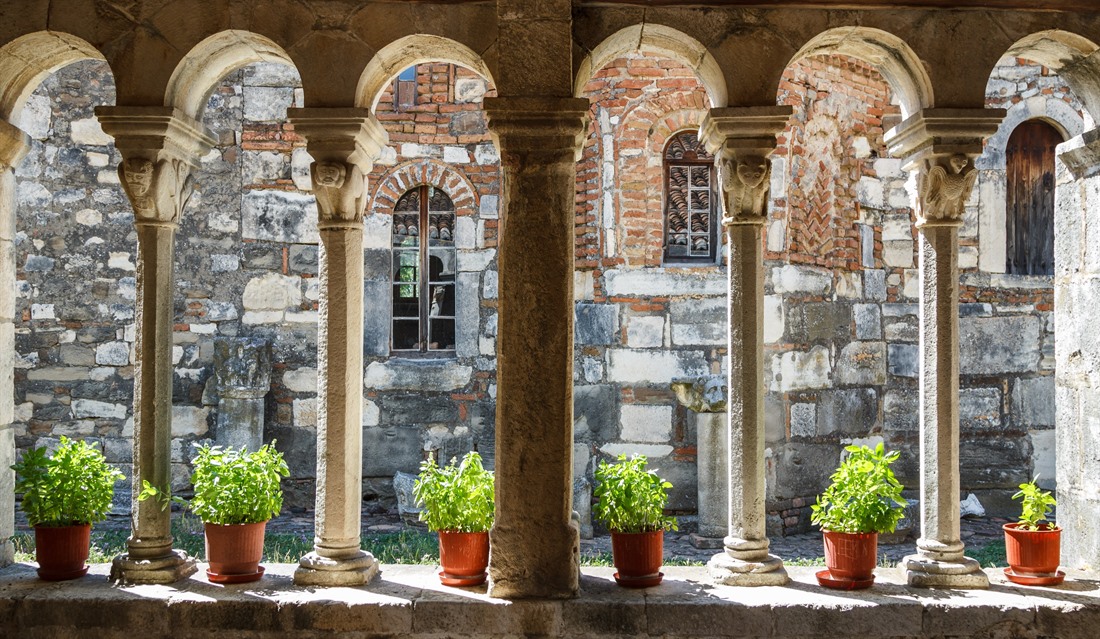 The Albanian Alps are stunning
The serrated peaks, frothing mountain rivers, and sparkling glacial lakes in the Albanian Alps are a mountainous landscape with few rivals.
For now, there are also few visitors.
Albanian mountain passes are slowly being signposted and roads freshly tarmacked to attract tourists. But, come today and you'll mostly share the scenery with the wolves, lynxes and other wildlife that flourish here.
The best place to find the most spectacular views is aboard the ferry that cuts across Lake Koman. You'll pass through sheer-walled canyons and limestone gorges on your way to the small village of Valbona, where mountain huts are set amongst the flower-filled meadows.
Overflowing with areas of outstanding natural beauty, uncovering Albania has never looked so good! Take a trip through the mountains on our Explore Albania & the Balkans tour.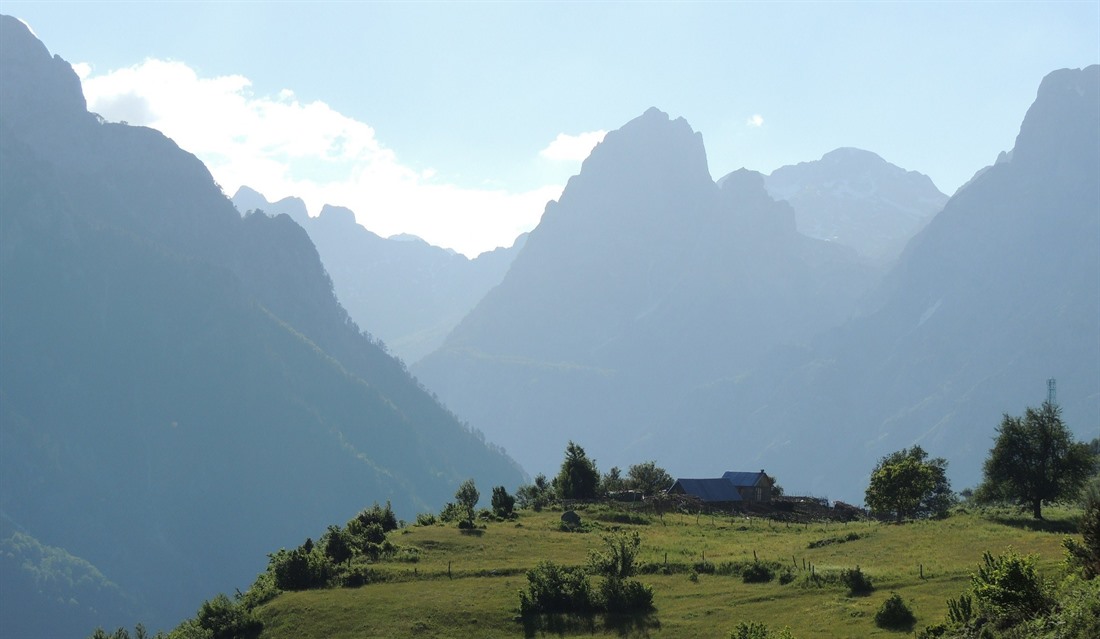 It has a well brewed coffee culture
Coffee is not just a beverage in Albania, it's a way of life. Which is why you'll a café on pretty much every street corner in Tirana. Unsurprisingly, Albania inherited its passion for a strong cup of java from the Ottoman Empire, who brought it to the Balkans in the 16th century.
Though not itself a coffee-growing country, Albanians enjoy a wide variety of coffees. Its favourites are by far the Italian espresso and Turkish coffee – the latter involving an ancient method of using finely ground beans and forgoing the filtering process to produce a thick, rich brew.
You'll notice that both these styles of coffee involve slowly sipping, as opposed to hurriedly gulping, which speaks to the function of excellent coffee in Albanian culture: to slow down, relax, and connect with friends. Aside from its social appeal, it's also a significant part of the country's economy, with approximately 18% of businesses thought to be coffee shops.
Enjoy your coffee Albanian style – served in a small compact glass with a side order of water or Raki (vodka brewed in Albania) – to truly immerse yourself in the culture.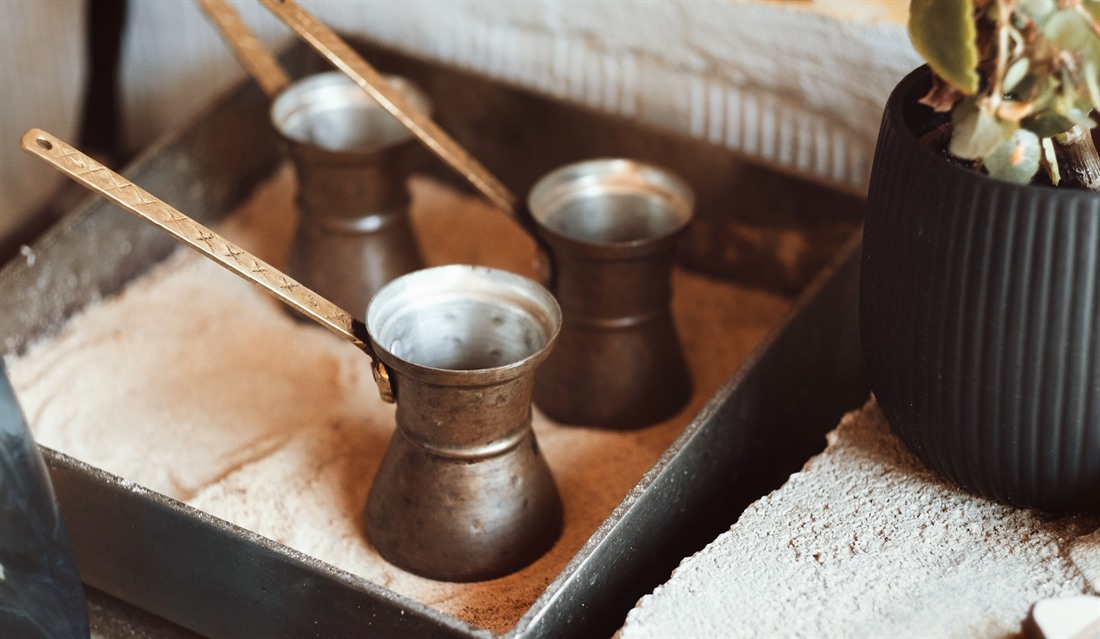 The food is delicious
Foodies will love Albania. With its mix of incredible restaurants serving traditional favourites such as ferges (Albanian stew) to its buzzing street food culture, the cuisine here is seriously underrated – if rated at all!
Byrek is one of the country's 'must-try' dishes. Also know as 'Albanian pie', Byrek is an incredibly portable snack made from filo pastry that contains various fillings, from spinach and feta to meat and onions, and is often served with yoghurt or 'dhalle'. Afterwards, satisfy your sweet tooth with some traditional Baklava: honey-soaked layers of pastry filled with chopped nuts. Simply divine!
Head down south and you'll find a style of cuisine that is more heavily influenced by Albania's neighbouring countries: Italy, Greece, and Turkey. In places like Saranda, feast on fresh seafood drenched in high-grade olive oil and accented with citrus fruits.
Notably, Albanian dishes are largely made from homegrown fresh produce, and agriculture takes up much of the country's landmass. It's therefore extremely common to find vendors at the side of the road – stalls selling organic fruit and vegetables – while passing through the Albanian countryside.
Sample all the food highlights of Albania on our comprehensive Explore Albania & the Balkans tour.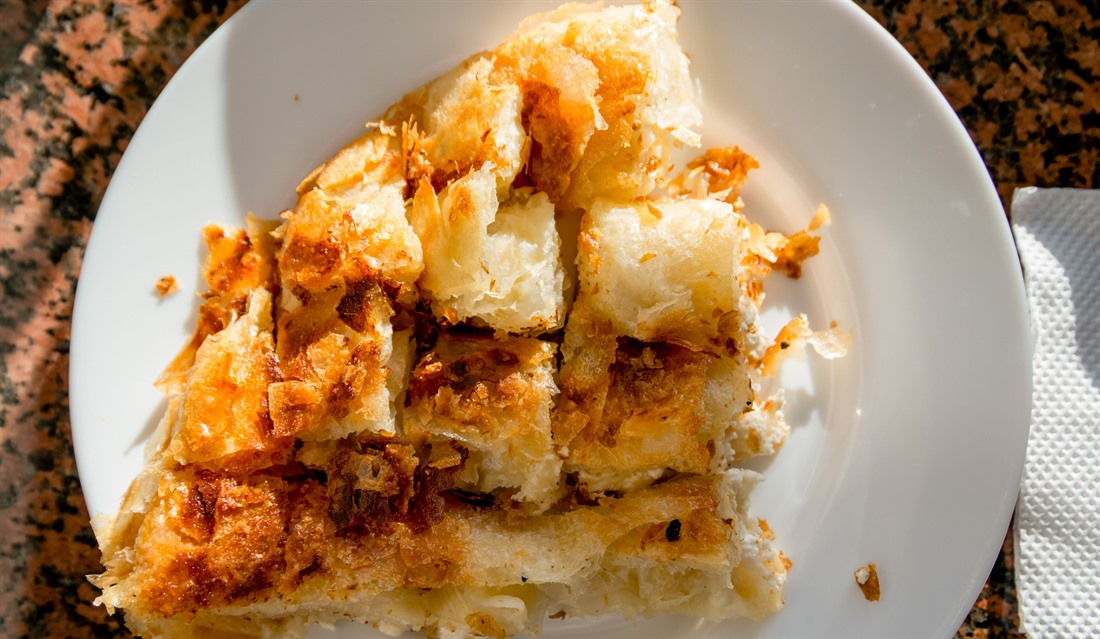 Albania will not break the bank
Albania has amazing food, fascinating cities, and beautiful beaches...just without the price tag.
Compared with the likes of Italy and Greece, Albania is dramatically more affordable, and its currency is also widely accessible and reasonably priced for those looking to experience all the Highlights of Albania.
To put this in perspective, a trip up Dajti mountain in a cable car will only set you back around 1000 lek (approximately £7), whereas a three course meal in Tirana will average between just 1,400 and 3,000 lek (or £10 to £20). Furthermore, public transport is a steal with many bus routes costing as little as 20 pence.
With living costs and main attractions this cheap, visitors to Albania can enjoy the very best that the country has to offer without hurting their bank accounts.
Oh, and the draft beer is also remarkably cheap. Enough said.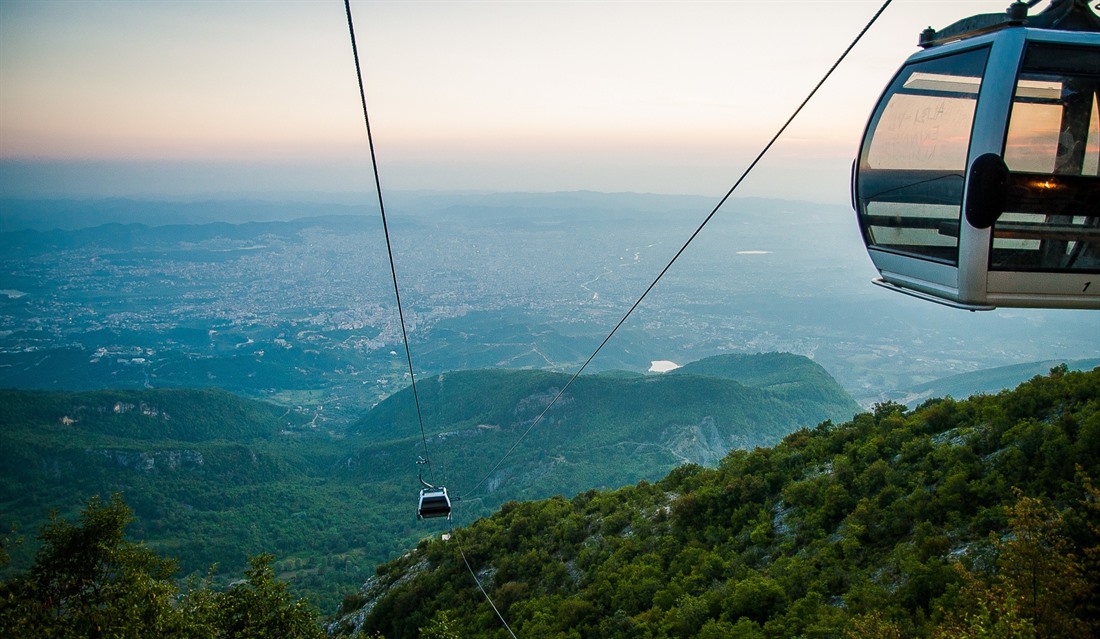 You can visit the heart of Albania in Skanderbeg Square
Skanderbeg Square is the main plaza in the Albanian capital of Tirana. It is widely considered the epicentre of Albania and is named after national hero, George Kastrioti, who successfully resisted the Ottoman's in the 15th century.
Spanning over 40,000 square meters, it's home to some of the most significant buildings in the entire country, including the National History Museum, the Bank of Albania, the Clock Tower, and Et'hem Bey Mosque. Make sure you spend an evening at the Palace of Culture, which houses Albania's National Theatre of Opera and Ballet, to get a sense of Albania's rousing arts scene.
Stay at Hotel Boutique Kotoni: a plush hotel in a historic building, just a ten minute stroll from the plaza.
Go straight to the heart of Albania in Skanderbeg Square on our Tirana Short Break tour.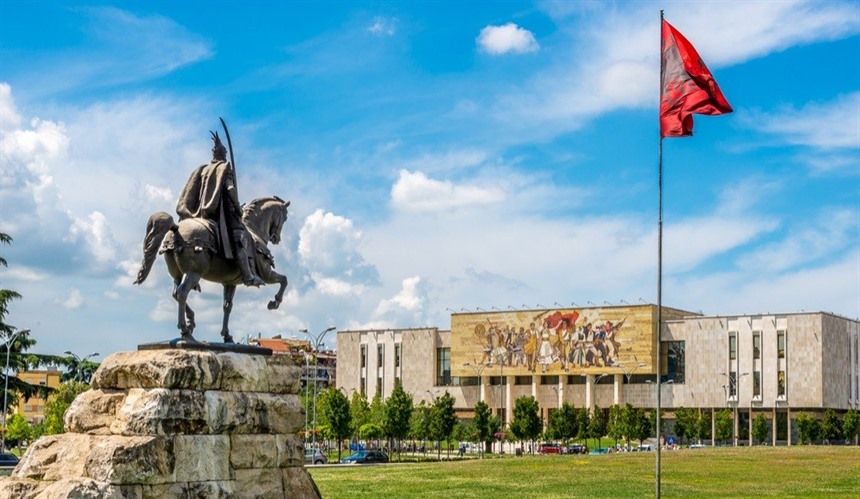 Do you need any more reasons to visit Albania?
A world away from its communist past when it was closed off to the rest of the world, Albania is quickly becoming a hotspot for intrepid travellers looking to discover the more hidden gems of Europe. With a flood of new businesses, universities, and holidays to Albania taking place, this is a country that is seriously on the rise!
Be sure to get your first impressions of Albania in before the hordes of tourists catch up...
Find more inspiration on our social media #MyRegentMoment