Regent Holidays' Iran Travel Specialist, Marianne, answers all your burning questions about one of the hottest alternative travel destinations: Iran.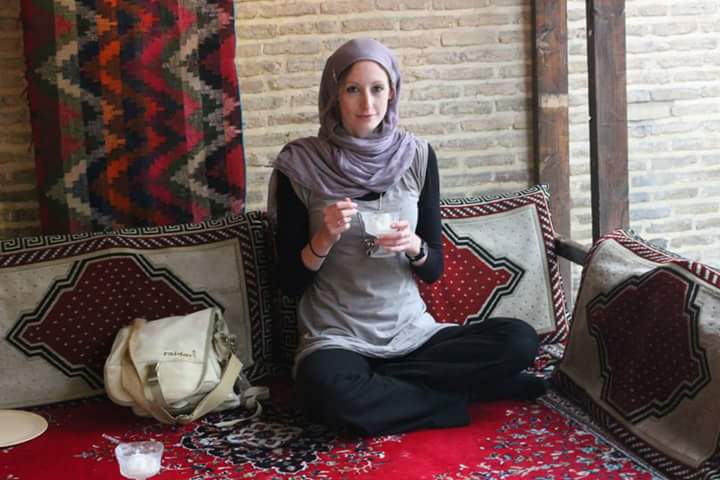 How do I obtain a visa?
There are two stages in the visa process; the authorisation comes from Tehran and the application is done in London. When we book your tour we will ask you for a passport scan, your father's name and your occupation. We need this information to obtain the authorisation on your behalf, which is generally issued about 8 weeks before you travel.
Once it is issued you are able to go to the Iranian Embassy in London to apply for the visa. This does have to be done in person as you need to give fingerprints. The visa can be issued on the same day or returned to you in ten days.
Please note – if your passport shows that you have visited Israel in the last year you will not be granted a visa.
What do I wear?
There aren't any set rules for men but shorts and vests shouldn't be worn. Women however need to adhere to the local rules, which means a headscarf must be worn at all times.
They should also wear ankle length trousers and a long top that reaches down to mid-thigh length with long sleeves.
Open sandals can be worn and clothes can be any colour or pattern.
Is it safe?
Yes, Iran is a safe country. There are of course incidents of bag snatching and pick pockets so usual vigilance is required, and any large political protests should be avoided, just the same as with every destination in the world. Female travellers should not have any concerns, you attract none of the unwanted attention that you may do in an Arab country or the UK
When is the best time to visit?
Iran can be visited all year round but as the summer months are very hot and the winter time is pretty cold, I recommend planning a visit in spring or autumn. However, if you are heading to Qeshm Island in the Persian Gulf, winter or early spring is the best time to go.
What kind of welcome can I expect from the locals?
The Persian society is incredibly polite and friendly. Generally anyone who approaches you will be interested in you and keen to welcome you to Iran. This extends to all nationalities including British and Americans.
What is the food like?
The food is delicious! Meals can consist of kebabs with salad and pilaf rice, stews of meat and vegetables, and soups. Tea is drunk at every meal and there are some great sweets to try. You'll also find plenty of ice cream, including faloodah made with vermicelli noodles and flavoured with rosewater and lime.
What standard of accommodation can I expect?
Accommodation can really vary. There are some great hotels in Iran and the standard is really increasing as the tourist numbers increase, but it is not quite at international luxury levels just yet. There are however some stunning historic hotels where older buildings have been lovingly restored and converted to house guests. Many homestays in villages are available and you can even enjoy the even the opportunity to stay in traditional caravanserais in the desert.
What should I see further than Tehran?
There is so much on offer outside of the capital. Most travellers travel on a general itinerary that introduces you to the highlights country and we've designed a brand new group tour that visits the big names in Iran and also delves deeper into the lesser-visited regions.
If you're planning a tailor-made trip, I'd suggest a visit to the historic cities of Isfahan, Yazd and Shiraz and of course the stunning ancient city of Persepolis.
If you choose to travel deeper into Iran, you can trek in the mountains visiting castles and staying in villages along the route, visit ancient Elamite sites in Western Iran, spot native birds in national parks, visit beautiful holy shrine complexes, and embrace the beautiful country and the friendliness of the Iranian people.
How hot does it get?
In the summer temperatures can reach 50° in parts of the country. At the other extreme there are ski fields in northern Iran - it's even possible to take a cable car from Tehran to the slopes.
Is there anything else I should know before I go?
Most tours visit the historical cities which have been built under various different empires throughout the last 3000 years so a basic grasp of the history of Iran can help you distinguish your Sassanids from your Saffavids, although your guide will also be able to steer you through. Iranians also love their poetry, it is said that every home in Iran has two books; one is the Koran and the other the Divan of Hafez the nation's favourite poet. Reading a little Hafez or Rumi or Omar Khayyum can give you a further understanding of the culture.
On a more practical level, you'll have to bear in mind that your SIM card won't work in Iran (although local SIMs are easily bought). Most hotels have WiFi so you are free to use Skype. Some social networking sites can be blocked but email should work fine.
What secret spot would you to recommend to travellers?
Qeshm Island in the Persian Gulf is a great option for a winter holiday (it is far too hot here in the summer). The island is home to USA-esq canyons and valleys, turtle nesting beaches and old fishing villages, and you won't find crowds of travellers. It's also visa free!
Connect with us. #MyRegentMoment