Journey Through Ancient Persia
Welcomed by dignitaries and drums, Tom Chesshyre is on his best behaviour as he becomes one of the first British travellers to cross the border on the Istanbul to Tehran train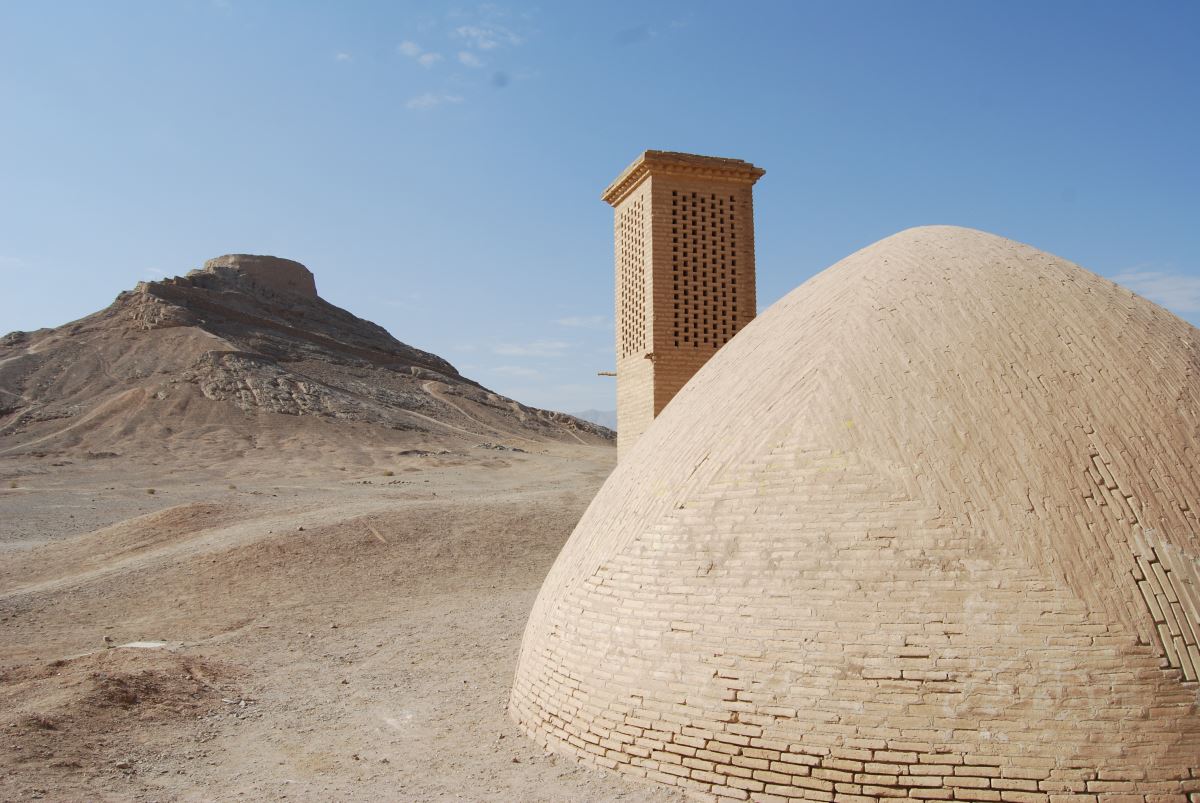 A sign in the ticket office of Khoy station has been put up in readiness for our visit: "We heartily welcome honourable tourists." It is close to midnight. Drummers and pipers are playing. Officials in olive uniform line the platform.
We - the honourable tourists - disembark our red, white and blue Turkish State Railways train to have our passports checked. As we enter a waiting room, the officials board the train to check that all is indeed honourable (no stashes of booze on board; alcohol is banned in Iran).
A few minutes later, after a flurry of thumps of stamps on passports, we are in - on our way to visit some of the globe's most famous, but little visited, archaeological sites and marvellous ancient Persian cities.
There's a buzz among the 65 passengers on our eight-carriage train, which includes two dining carriages laid out with smart white table clothes (the train has been chartered for our journey from Istanbul to Tehran). It feels as though we are stepping into a secretive world that is opening up just for us.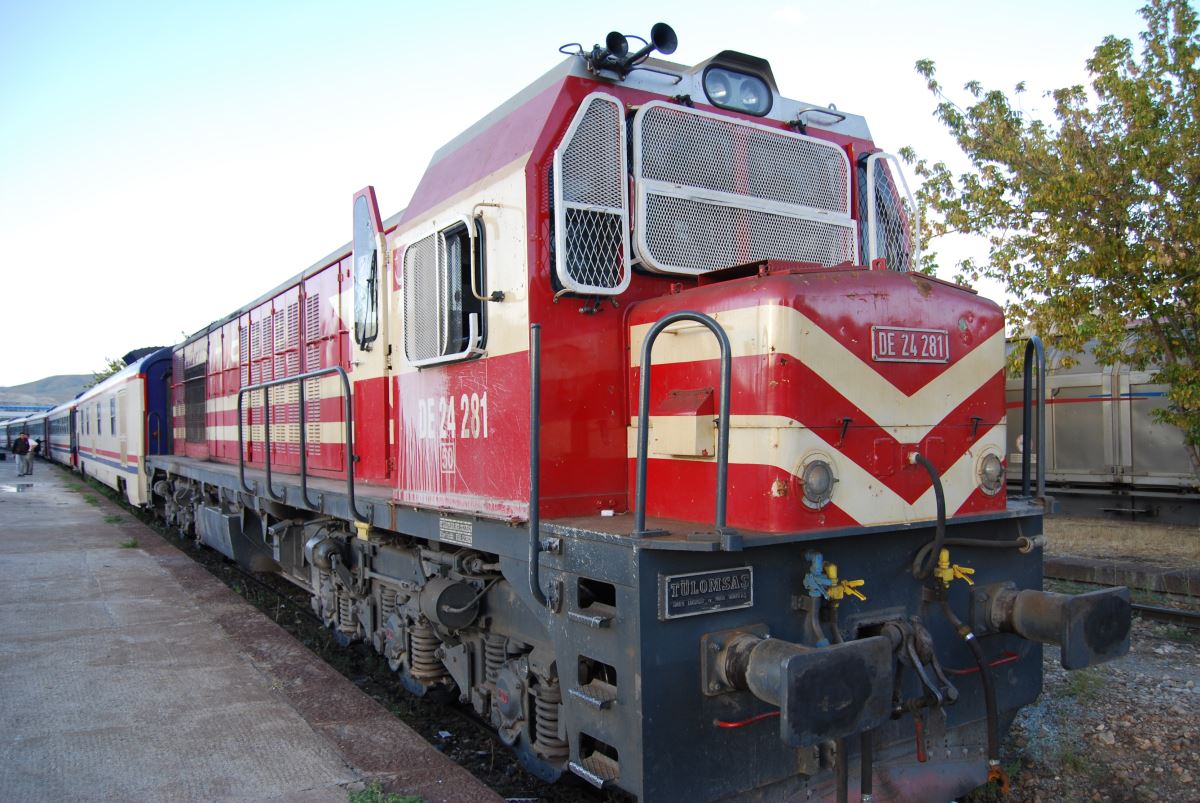 The Istanbul to Tehran train journey is billed as "1,001 Nights" in tribute to the ancient collection of stories (a few are read out over the train's Tannoy during the journey). In reality our trip lasts 13 nights with several hotel stays along the way and a maximum of two nights in a row in the comfortable - though not en suite - private cabins on board. We are to cover a total of about 2,700 miles including a loop beyond Tehran to Isfahan and Shiraz, before ending in Iran's capital.
It has to be one of the greatest train journeys anywhere, in parts clattering along tracks that were originally laid for the Baghdad Railway (built from 1903 to 1940 to link Berlin with Baghdad). And now that the Foreign and Commonwealth Office has given the green light to safe tourist travel in Iran - announcing that the British embassy in Tehran will reopen shortly - it seems likely that many more trains will be crossing into Khoy in the dead of night.
The Turkish segment of the trip acts as an appetiser - a tasty one - to the main course of Iran. After taking in Istanbul's Blue Mosque, Hagia Sophia and Topkapi Palace we board the train and travel through the night, waking to eat breakfast as the snow-capped peaks of Mount Erciyes pass by, and stopping not long after to visit Cappadocia.
The otherworldly landscape of caramel-orange fairy chimneys and caves opens up: 12th century churches at Goreme, the hilltop castle of Uchisar, the underground cities with circular stones still in place that were put there hundreds of years ago to be rolled across to prevent attack by marauding invaders.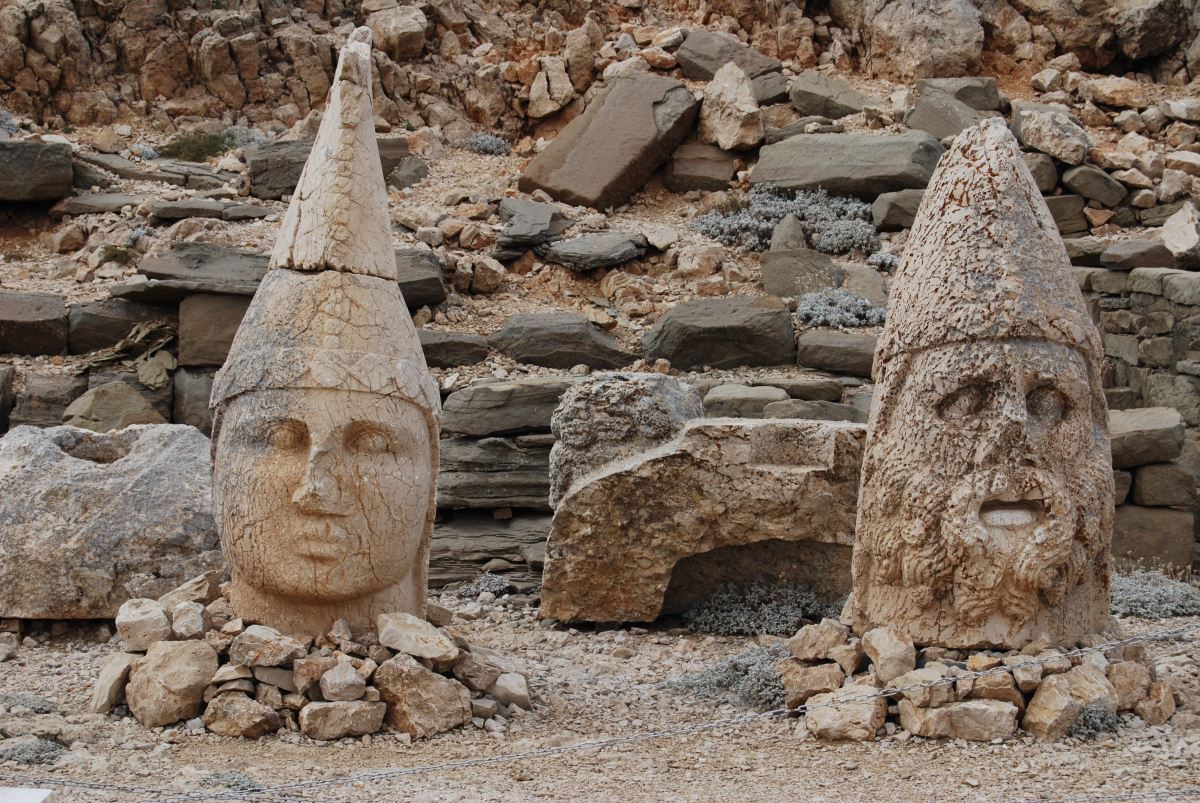 Our train chugs on. Melon fields, walnut groves and vineyards come and go. The scenery turns mountainous and rugged. Sheer cliffs plunge into deep valleys as we weave through jet-black tunnels. We stop for a picnic by a viaduct built by the Germans (and used as a set in the James Bond film Skyfall). Then we career through the night, pausing in the morning to drive to see the magnificent stone heads adorning the temple and mountain-top tomb of King Antiochus at Nemrut (64-32 BC).
It's a pit-stop to remember, and so is the next day. The train moves on along the moon-like landscape beside the muddy River Euphrates. We disembark and our train is sent by ferry across the vast expanse of Lake Van. We visit the beautiful, recently-restored Armenian church on Akdamer island, and afterwards go to the imposing Van Kalesi, the picturesque castle looming above the city of Van.
So to Iran, George W Bush's "axis of evil", and the pipers and drummers of Khoy.
The enjoyment of train lies in the sense of movement. Our first daylight sight of the "axis of evil" is of soft pink light across undulating grassland. Rose-hued mountains soon arise, as we rattle and roll deeper into Iranian countryside, eventually arriving at Zanjan, our first major port of call.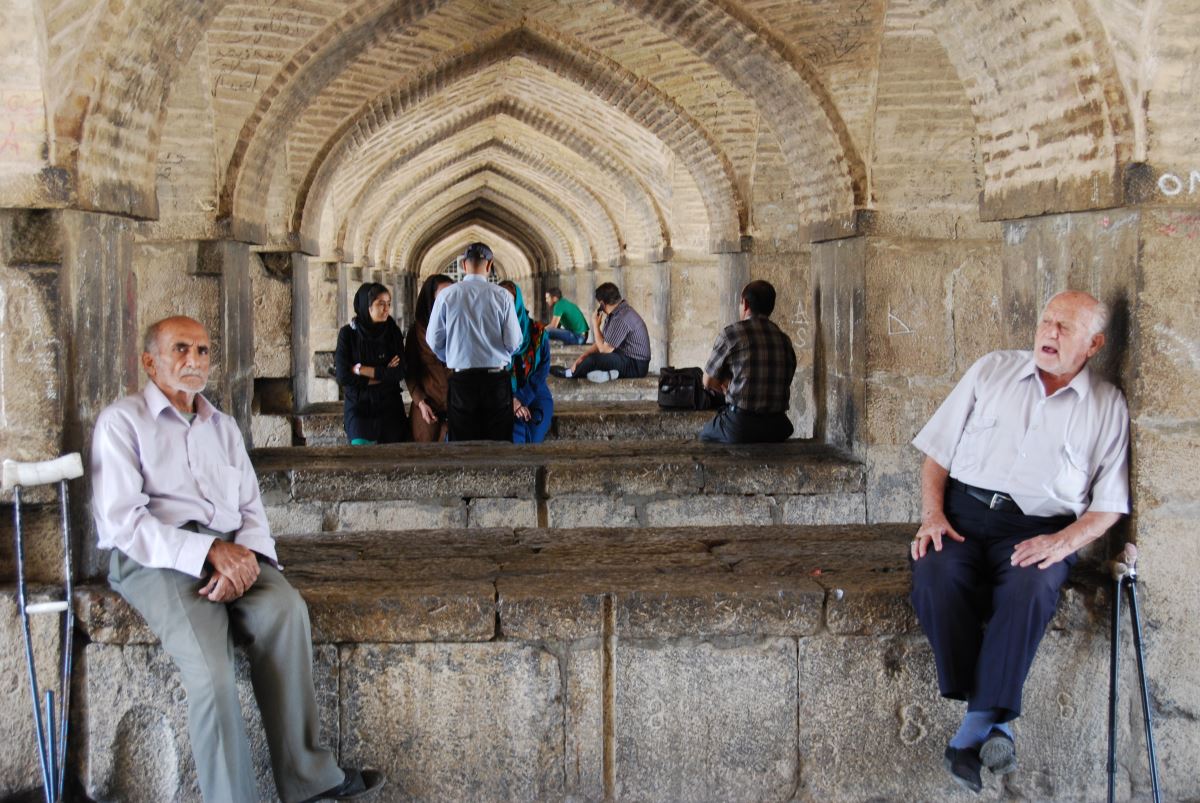 Here, we visit a curious subterranean 1920s public laundry room and are taken to the breathtakingly large brick dome of the Oljeitu Mausoleum, outside of which anti-internet advertising placards line the streets - one depicting a satellite dish connected to a grenade as though the world wide web might destroy anyone who logs on. Along with almost omnipresent pictures of Ayatollah Khomeini, leader of the 1979 revolution against the Western-backed Shah, there is no mistaking that we have entered a country where tension still hangs in the air.
Human rights abuses - as recorded by Amnesty International - are also, of course, commonplace. One local I talk to, when our Iranian guides are not around, is sick of fundamentalists at the top: "80 per cent of the people want to be open to the western world, it is only 20 per cent who are hardcore about these things."
We clatter onwards overnight to Yazd, where we visit the Towers of Silence. These circular stone Zoroastrian structures, created by the followers of the religion/way of life begun as early as 1500 BC (no-one is quite sure when), are on a pair of hillocks overlooking the city. Zoroastrians, of which there are about 150,000 globally and 20,000 in Iran, believe that it would somehow upset the natural balance of the world to bury their dead: instead they should be left in the open to be devoured by vultures and other birds.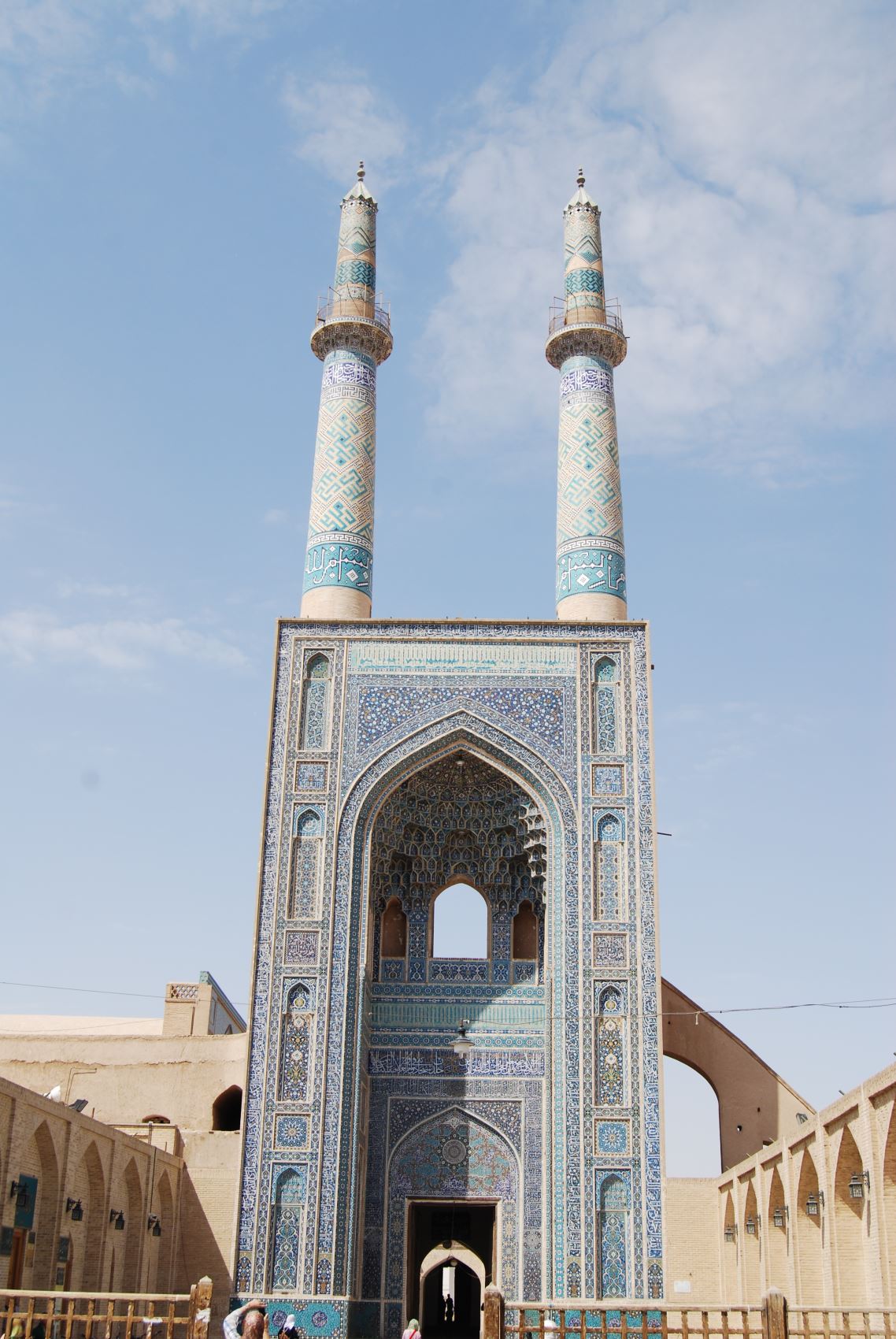 After a visiting a striking blue-tiled mosque that Robert Byron photographed in the 1930s during his journey through Iran researching his vivid travel book The Road to Oxiana, we hit the rails again. Isfahan is our new destination - and what a place. The central bazaar is set around a huge city square. Mosques with soaring blue domes and labyrinthine interiors are dotted around the periphery of a jamboree of stalls, some selling sumptuous carpets. It's a beautiful city with eye-catching multi-arched bridges across the dried beds of the River Zayandeh. Robert Byron wrote that Isfahan is "among those rarer places, like Athens and Rome, which are common refreshment to humanity".
Down south we hit the archaeological highlights of Pasargadae and Persepolis, homes respectively to Cyrus the Great and Darius the Great - dating from around 520 BC. The rows of soldiers in the walls palace of Darius (for a while home to Alexander the Great) with their amazingly preserved curly beards and beady eyes are one of the wonders of the ancient world.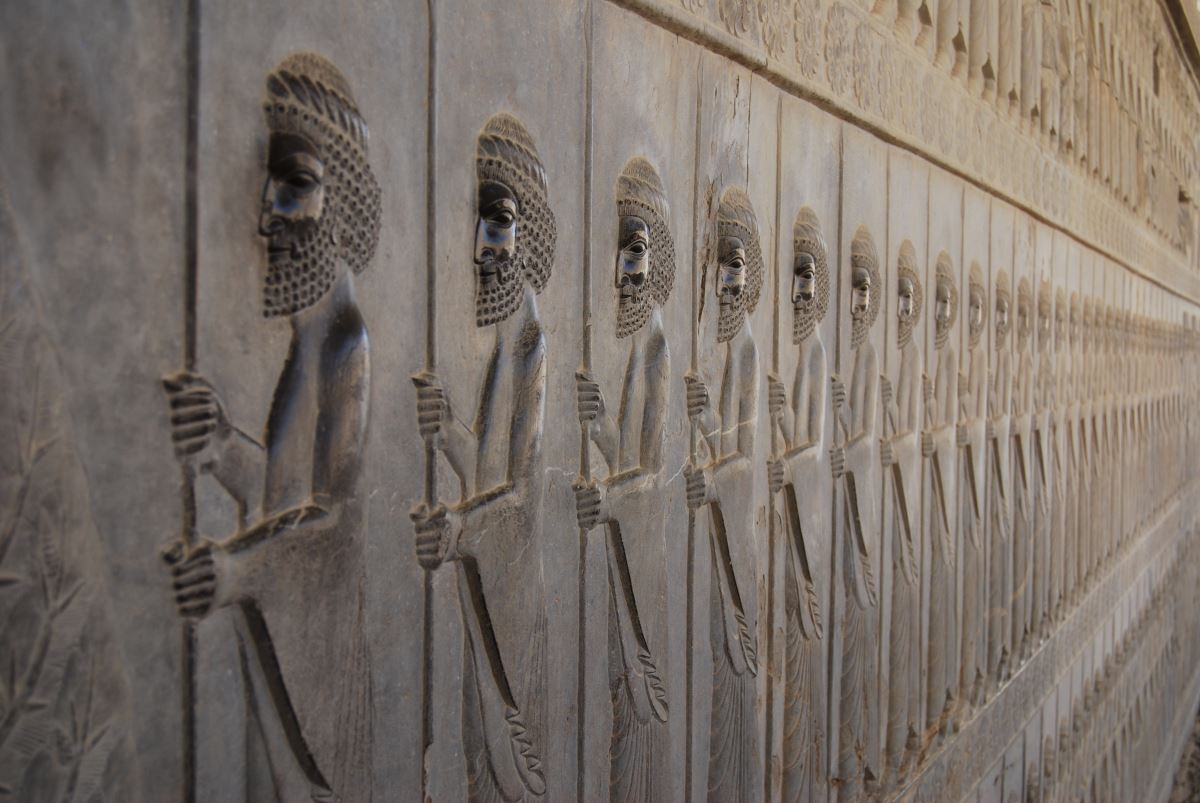 Shiraz is without its famous wine (that we see, although some locals suggest alcohol does exist). After visiting the tomb of Hafez, we attend a Persian poetry reading and then enjoy the mosques and the southern city's charming, intricate bazaar. Shiraz and Isfahan are, on the surface at least, remarkably laid-back, attractive cities. Then, before we know it, we are whizzing up to Tehran to take in ancient palaces and see the National Jewels Museum (home to the world's largest pink diamond among many other prized possessions of former Shahs).
Our 2,700 miles are up. A series of indelible images is etched in our minds. We have visited one of the planet's most troubled regions, seen the sights, behaved honourably (we hope), and watched the world go by - from our train windows.
If you're interested in travelling through Ancient Persia this year, at Regent Holidays we're excited to announce the 2016 dates for our new Iran Train Journey, uncovering the sights of Tehran, Yazd, Isafhan, Pasargadae and Persepolis, and Shiraz.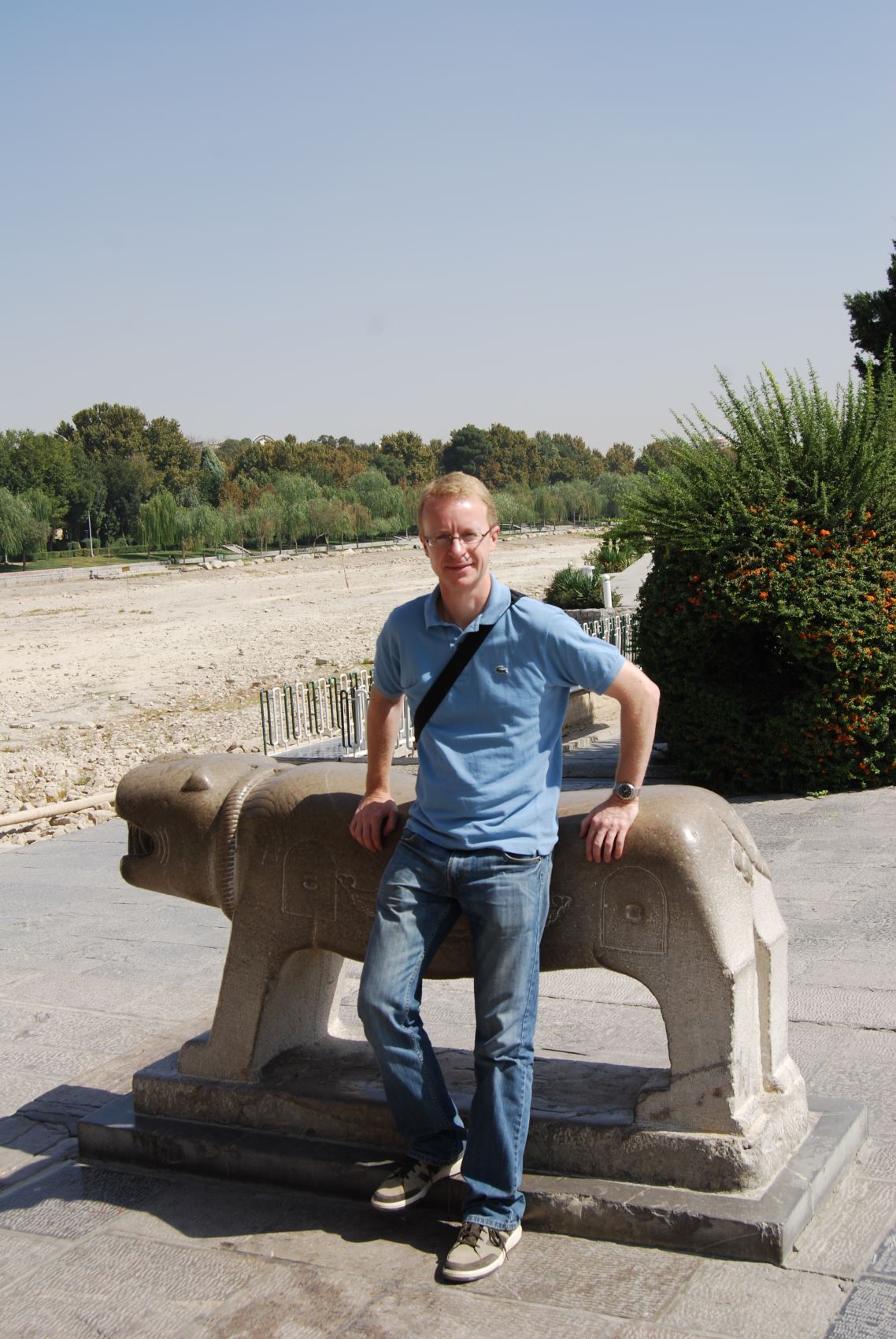 Find more inspiration on our social media #MyRegentMoment