As one of the world's most secretive countries, you probably have countless questions about what it's like to travel in North Korea. If we haven't answered yours here, call one of our North Korea Travel Specialists to speak to someone with first-hand experience.
IS IT ETHICAL TO TRAVEL TO NORTH KOREA?
Since we started travelling to the DPRK over 30 years ago, we have seen tourism provide employment to hundreds of people, help to channel money into much-needed infrastructure, and perhaps more importantly, offer some small cultural interaction with the outside world that would otherwise be near non-existent. Ultimately the choice must be yours, but we very much believe that tourism helps to broaden the minds of both Koreans and visitors alike.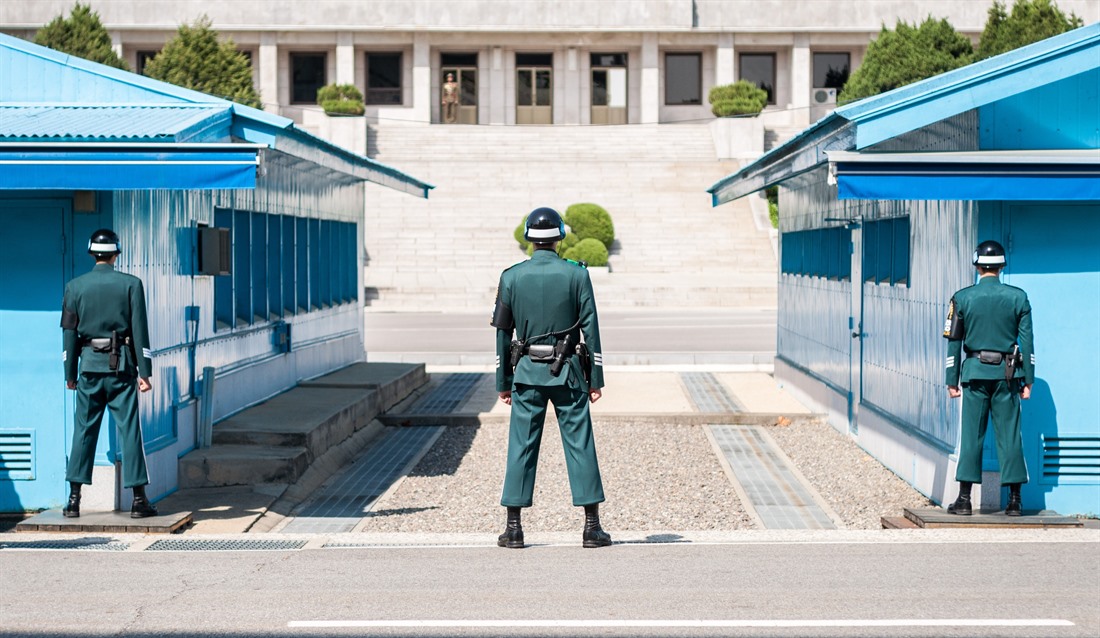 IS IT SAFE?
Your safety, along with that of our local guides, is key. Though some governments intermittently advise against travel to the DPRK, we deem the country safe as visitors are essentially guests of the state and are treated as such. We work closely with the Foreign & Commonwealth Office, the British Embassy in Pyongyang and our ground agents, and have never encountered problems. We can advise of the current position of both the FCO and Regent Holidays, but recommend you familiarise yourself with your government's position before booking.
In order to keep yourself and our guides safe, we ask that you observe any restrictions on your movements, reading materials and photography, and that you respect the values of the local people by keeping your thoughts on politics, religion or ideology to yourself. If you abide by these simple rules then your trip will be a safe and happy one.
WILL I GET A VISA?
In short, yes! Regent Holidays have a 99.9% success rate in obtaining visas for our clients. Our North Korea Travel Specialists provide a complete visa service from start to finish – with the cost normally included in the tour price – making the entire process as straightforward as possible.
At the time of booking we'll require some basic personal details in order to start the formal authorisation process. Then, around a month or two before travel, UK citizens will be asked for their passports and application forms so that we can submit them to the London Embassy for visa processing, which can take up to two weeks. Your passport must have at least six months validity beyond the end of your trip, with one spare page for the Korean visa and registration stamps (in addition to space for your Chinese visa). Clients travelling from outside of the UK will collect their visas at the DPR Korean Consulate in Beijing a day or two before the start of the tour.
WILL I BE ABLE TO GET TRAVEL INSURANCE?
Most Asia travel policies cover your visit to the country, but check with your provider and read the small print. If the FCO advises against travel, you may need a specialist policy to provide additional cover. Regent Holidays are also ABTA bonded and ATOL licensed.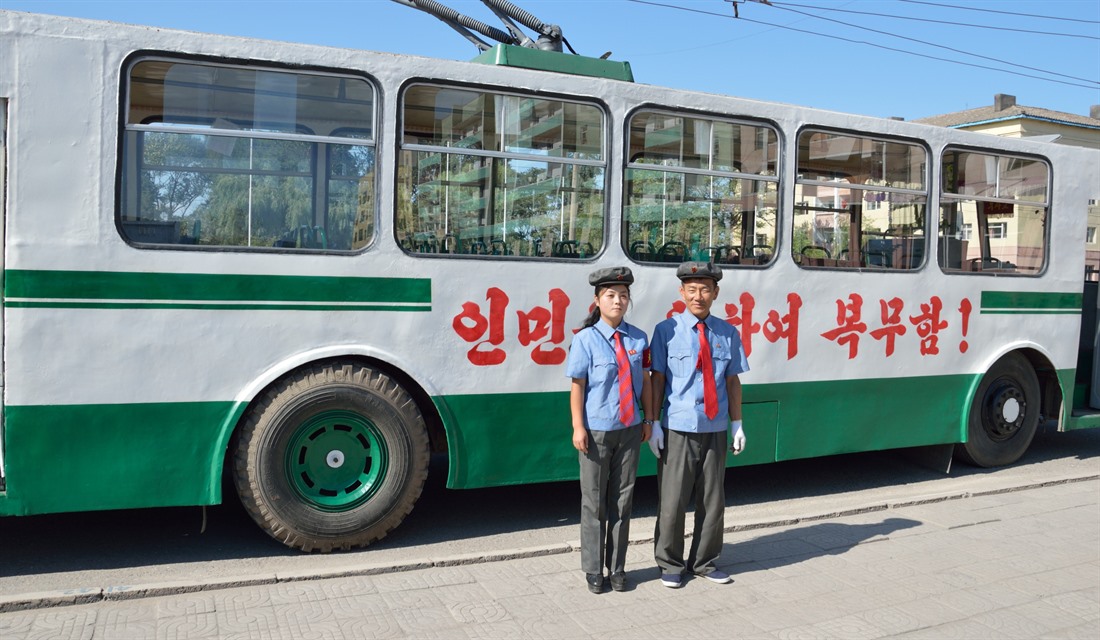 HOW WILL I TRAVEL TO NORTH KOREA?
Beijing is the main hub for accessing North Korea, and your travel between the Chinese capital and Pyongyang is included in the tour cost. Our packages normally start with the 90-minute Air Koryo flight from Beijing to Pyongyang, where you will meet the rest of the group and your Korean guides on arrival. Rest assured: Air Koryo's new Russian-built aircraft meet or exceed all international safety standards!
Schedule permitting, at the end of our itineraries we give clients the option to return to Beijing either with Air Koryo or by train. Should you wish to travel overland, the overnight train takes around 24 hours to make the 1349-kilometre journey through rural Korea and China, including border formalities. Your tickets will be organised in advance and are included in the tour cost, whichever option you choose.
WILL I NEED A CHINESE VISA?
As your flight to North Korea will not be through-ticketed, it's normally always necessary to spend a night in Beijing before travelling on to Pyongyang. Flight or train schedules permitting, you may also need to spend a night in China post-tour. If you are a UK citizen arriving into Beijing by air, and staying in the city for less than 144 hours, you can make use of China's Transit Without Visa scheme. You will need to show proof of onward travel at immigration and will require half a page in your passport for each visa waiver stamp.
CAN I TRAVEL INDEPENDENTLY IN NORTH KOREA?
To put it simply: no. Regent Holidays offer both group tours and private tailor-made itineraries in North Korea. Whichever way you decide to travel, you will be fully escorted at all times by two local guides and you are not free to wander around on your own. This is all part of what makes travelling in North Korea so unique. Our DPRK tours are packed to the brim with fascinating and unique experiences, so most people find that these rules don't detract from their enjoyment in any way.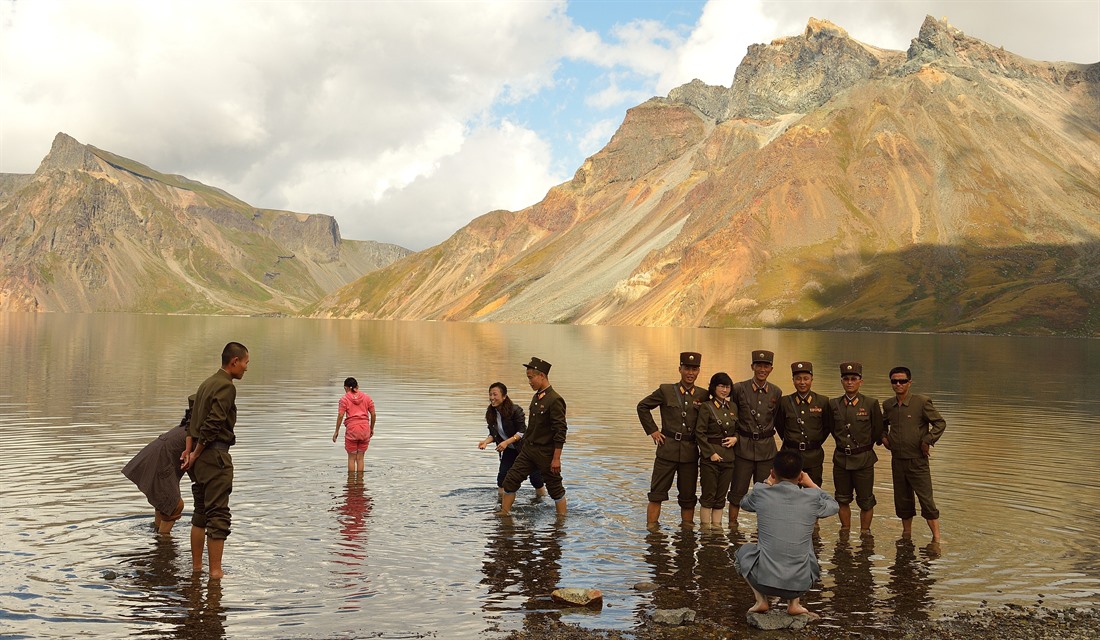 CAN I TAKE MY PHONE OR LAPTOP?
You can take your mobile telephone, laptop or tablet, but you will not be able to use them for international communications once in North Korea. The contents of your electronic items are also likely to be checked upon entry and departure, and anything that could cause offence should be deleted from your device in advance.
International SIM cards, though expensive, can be purchased locally, and most hotels do have telephones from which you can make international calls. You are, however, unlikely to find Wi-Fi during your stay, so prepare to be cut off from the digital world.
CAN I TAKE PHOTOGRAPHS OR VIDEOS?
Of course – the majority of photographs within this guide were taken by our very own Carl Meadows. You can, however, only take photographs or video footage where permitted. On arrival in North Korea your guides will clarify the current rules on photography as these are in a constant state of flux. It is very important that you obey these rules for your own safety and that of our guides. Generally speaking, it is best to seek guidance before taking pictures of soldiers or at military checkpoints.
WHAT ARE THE HOTELS LIKE?
North Korea is a developing country and you will not find any international five-star accommodation. Hotels are typically of a Soviet-style three-star equivalent, and in rural areas in particular, conditions can be basic. However, recently some decent hotels have started to open up across the country – often in quite bizarre locations. In Pyongyang things have come a long way, and while standards may not be comparable to the rest of Asia or Europe, the hotels we use typically offer a range of facilities from bowling alleys to swimming pools and karaoke rooms, as well as bars, restaurants and shops.
Find more inspiration on our social media #MyRegentMoment