Nestled in Southeast Asia, the island of Borneo boasts an impressive array of wildlife that will leave nature enthusiasts awe-inspired. From the lush rainforests to the crystal-clear waters, this biodiverse paradise is home to a stunning variety of creatures, including some you won't find anywhere else.
At Regent, we're the experts in all things unknown, be it remote places or obscure species, so this guide will help you navigate Borneo's endemic species and rich natural scenery within which they thrive. From the iconic orangutans swinging through the treetops to the elusive clouded leopards prowling the forest floor, we'll direct you to some of the island's most fantastic animals.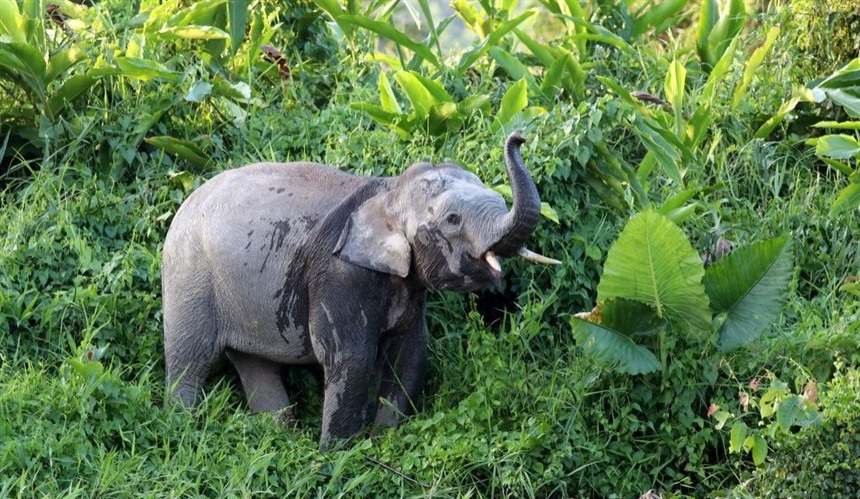 Borneo Rainforest Animals
There's a staggering diversity of wildlife within Borneo's mountainous centre. To date, and to our knowledge, there are 10 primate species, over 350 endemic bird species, and 150 reptile and amphibian species to discover.
Among this tapestry of unique wildlife, there are a few stars of the show that are simply must-sees. The wild orangutan, Asia's only great ape, knows how to entertain the crowds with tree trunk climbing, swift branch-to-branch swinging, and general aping around! Approximately one-third of the orangutan population was lost during the 1997/98 forest fires that devastated Kalimantan (Indonesian Borneo), so it's an extra special event to see them in action.
Borneo's pygmy elephants and Sumatran rhinos are also significant sights, as their numbers are suffering, too. You can head to the northeast corner of the mountains to spot these majestic creatures. The elephants also sometimes make an appearance along the banks of Kinabatangan River, as well as Danum Valley, Tabin, and Deramakot. As you travel up through the wilderness, keep your eyes peeled for clouded leopards, sun bears lazing in the trees, and the endemic Borneo Bay cat - one of the rarest cats on Earth!
Proboscis monkeys are also features of the landscape along the Kinabatangan River, and in Bako National Park. They often gather along the riverbanks in large family groups at sunrise and sunset during river cruises.
On a smaller scale, and therefore requiring a sharper eye to spot them, Borneo abounds with squirrels, including the incredible flying squirrel, of which there are 12 known species in Borneo. These winged creatures go about their business at night, so you will have to stay up late to see them! You're quite likely to see flying squirrels if you stay at the MY Nature Resort, particularly at sunset, where a few live in the trees on the hotel grounds.
Are there any dangerous animals in Borneo?
None that are dangerous to you, as you won't be getting too close to any animals, but some do have their vices and the Bornean locals tend to steer clear. You may see some dangerous animals from a distance on your travels, and it can be quite thrilling to see these fearsome creatures in action. Here are some to watch out for.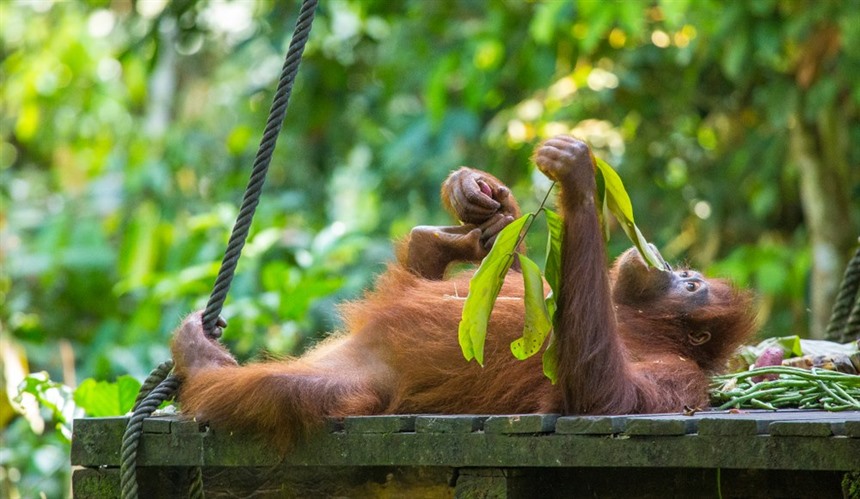 Sun bears
Sun bears, or 'honey bears', can look quite cute with their small round faces, gold-patched chests, and playful nature, but their long teeth and sharp claws can do considerable damage to their prey. Luckily, they live high up in the trees, and save their hunting until night as they're nocturnal animals, so your daytime, local guide-led adventures are safe.
Bearded pigs
Bearded pigs are kept very busy in Borneo, contributing hugely to the island's biodiversity. As they hunt for food, they disperse seeds all over the island to promote growth and reshape the soil to help it thrive and break down waste. This work takes place mostly in the forest, and you might see them at Bako National Park. They can often be seen wandering along the beach here, and around the guest cottages.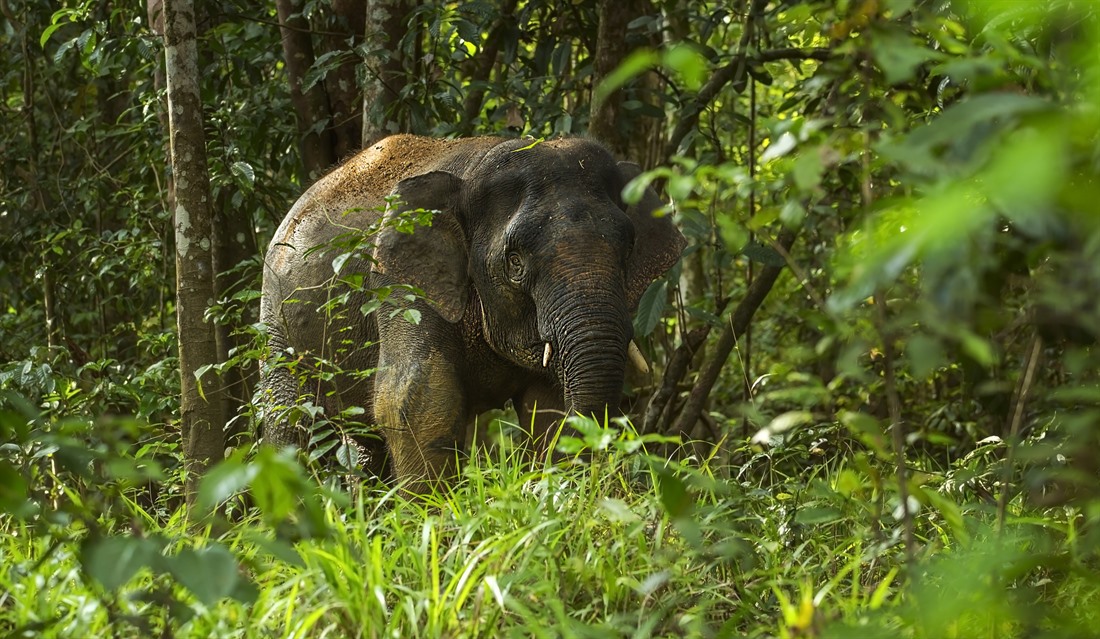 Slow loris
With endearing bug eyes, the tiny, fluff-covered slow loris is seemingly adorable. However, they're actually venomous, and you mustn't go near them.
There are many superstitions surrounding the slow loris; some believe they can see ghosts, some think they are a bad or good omen and, several hundred years ago, the locals worshipped them as gatekeepers of the afterlife! Sadly, their numbers have been depleting over recent years, so you're very lucky if you spot one, especially considering their cultural significance.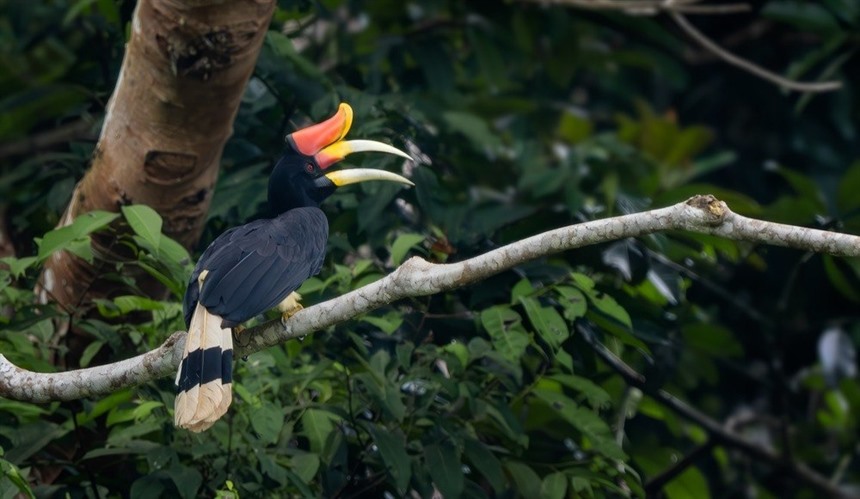 Saltwater crocodiles
The giant saltwater crocodile is just that – giant! At full growth, the crocodile can be 20ft long, and weigh over half a ton, earning it the title of the world's biggest reptile. They tend to stick to the rivers of the jungle, so you might see them leaping up from above the surface to gobble some prey, but they won't be in your territory.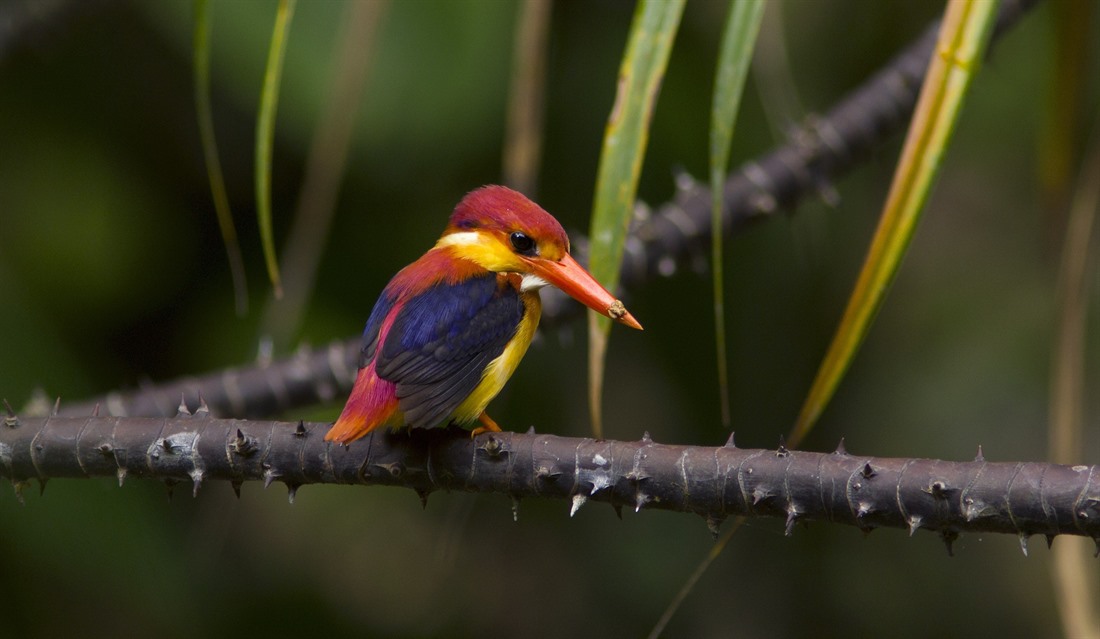 Water monitors
Scaly water monitors slink through Borneo's swamps, forests and canals, preying on crabs, snakes, and even small crocodiles. Though a threat to their peers, they're incredibly shy around humans and, as the saying goes, they're more scared of you than you are of them!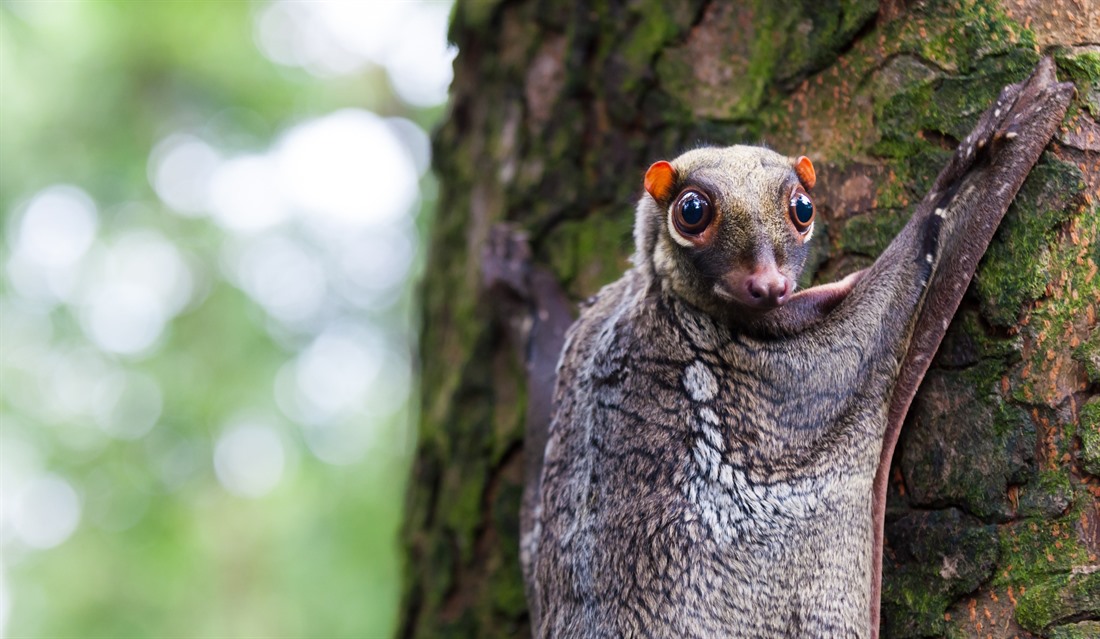 Snakes
Amazingly, there are around 160 snake species in Borneo. The vast majority are harmless, but there are 24 species of venomous snakes, the most dangerous of which is the yellow-lipped sea krait. All of Borneo's snakes are very reserved and unused to human company, so they'll vigilantly avoid your footsteps.
How Many Bornean Orangutans are Left in the Wild?
There are roughly 120,00 orangutans remaining in the wild and, out of three species, the Bornean orangutan is the most numerous with 104,700 individuals. The Sumatran orangutan, found in North Sumatra and Aceh, has a total population of nearly 14,000, while there are just 800 Tapanuli orangutans, which you'll also find in northern Sumatra.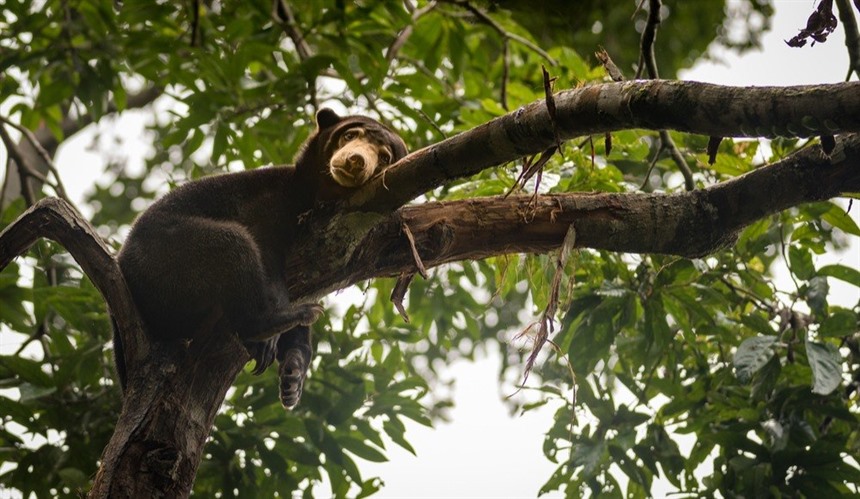 Other Endangered Animals of Borneo
After once being a thriving subspecies, only 400 Sunda tigers exist today. They're tucked away in the remaining patches of the Sumatra forest. Unfortunately, with the continuation of poaching and deforestation, their extinction could be on the horizon. There have been great efforts to help increase tiger conservation, with new laws put in place and antipoaching policies, but the market for tiger parts and products is relentless.
Similarly, the Sumatran rhinos are severely endangered due to habitat loss and fragmentation. The surviving rhinos persist in small, fragmented populations that are non-viable, leading to limited opportunities for breeding and perpetuating the decline in population.
Luckily, WWF (the World Wide Fund for Nature), is working to save these species by fighting wildlife crime and protecting the animal's natural habitats from further harm. They're consolidating the remaining animals into a small number of intensively managed sites while prioritising captive breeding as a conservation approach.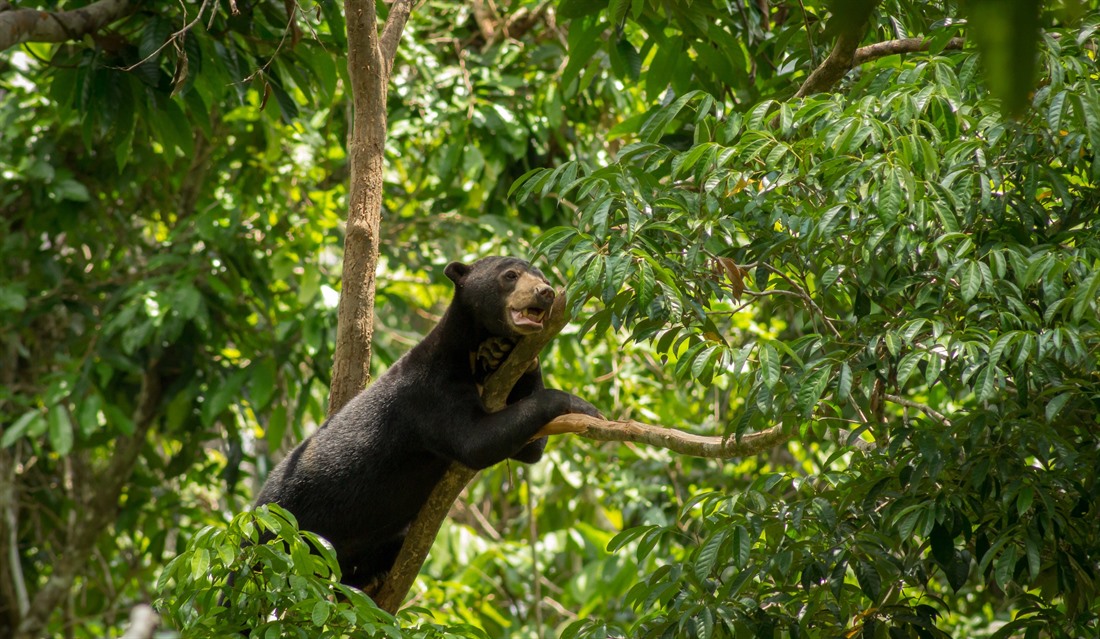 Our Borneo Orangutan Adventures
Borneo Adventures to Hike the Pinnacles
On this expert-led tour with Regent, you can travel to Semenggoh Orangutan Centre in Siburan to witness the feeding of a small and friendly community of orangutans. Our Travel Specialist Stef recently visited Semenggoh, and described it as 'one of the best spots in the world' to see orangutans swinging from the tree branches! You'll also visit the stunning waterfront of Kuching, and venture into the magnificent Mulu National Park to admire its mighty stalactites and stalagmites.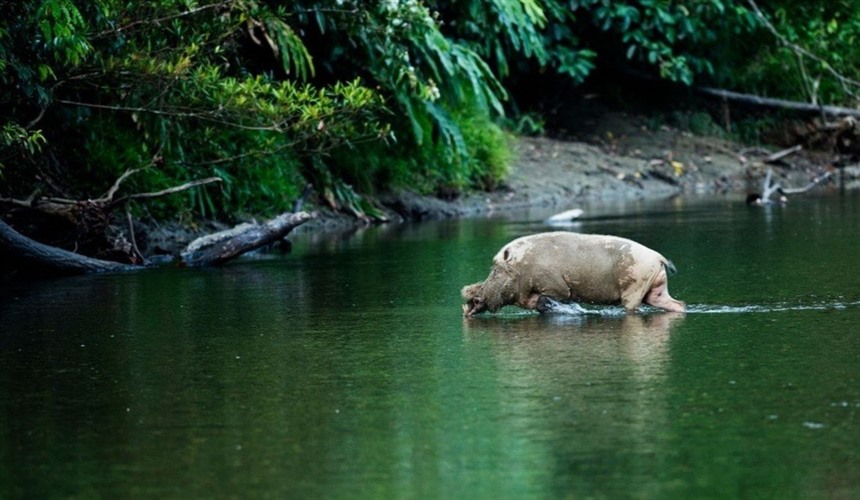 Sabah & Deramakot Forest Reserve Holiday
This Regent tour takes you to the Sepilok Orangutan Rehabilitation Centre in the Kabili-Sepilok Forest Reserve. Among towering trees and blossoming plant life, you can watch the feeding of the orangutans, and see the juveniles playing in the reserve nursery.
After visiting the centre, you can venture to the Sun Bear Centre across the road, which is home to a small group of rescue bears. Our Travel Specialist Stef went there too, and she watched the bears foraging, climbing and sunning themselves in the forest from the safety of elevated walkways - a simply incredible experience!
This is a wildlife-rich tour, letting you explore the remote Deramakot Forest Reserve, which is home to a wide range of indigenous animals, including gibbons, sambar deer and the rare civet cat. You can also enjoy a cruise along the Kinabatangan River, keeping your eyes peeled for proboscis monkeys, rare hornbills, macaques and elephants.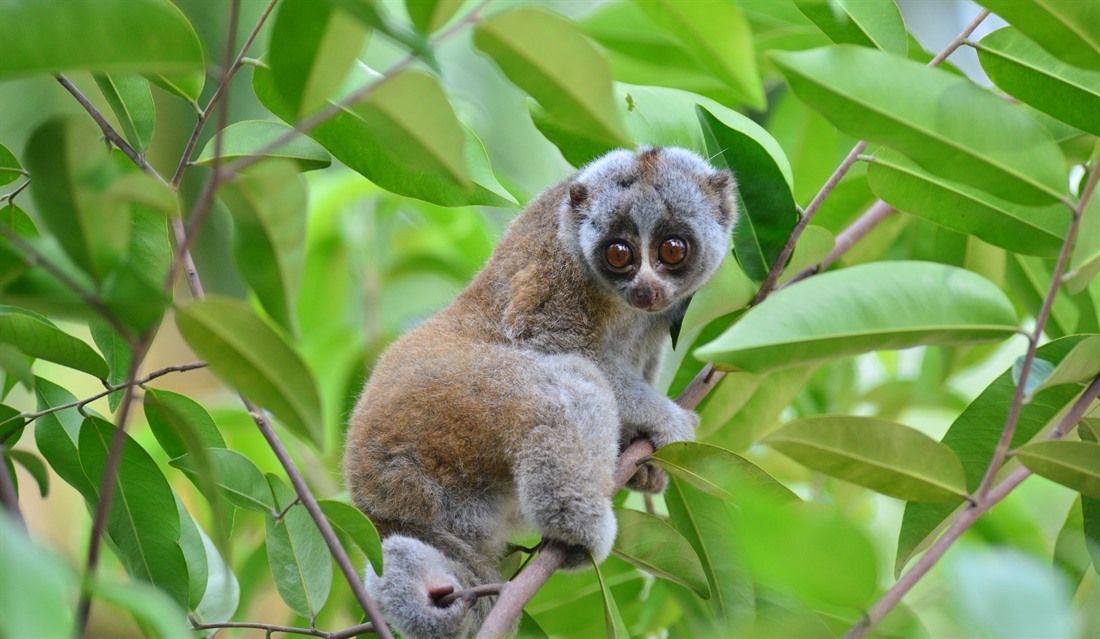 Borneo Orangutan Experience
Travelling with like-minded adventurers, this tour immerses you in the vast landscapes of Borneo, from lush jungle trails to the turquoise seas. You'll spend an amazing afternoon at the Sepilok Rehabilitation Centre watching a group of friendly orangutans enjoying a feeding session. They can get pretty close to you, so it's a great opportunities for photos.
In addition to this incredible experience, you can take on the 300-metre canopy walkway in Sabah, trek the "Coffin Trail" towards the ancient Kadazandusan burial site, and a few river cruises, where wildlife is rife. You can also try some local cuisine with the Abai villagers as company and get involved in their tree planting programme. It's a great way to do your bit for the environment you're exploring.
Ready to explore the rich wilderness of Borneo?
If you're keen to discover the furry faces of Borneo, Regent can help you choose the perfect tour. From river cruises and boat trips to orangutan sightings and strolls along the waterfront, our itineraries help you get to the heart of Borneo's stunning natural landscapes. Contact a Travel Specialist today to find out more.