Some people chase the sun, endlessly searching for a new summer to melt away the January blues. This winter I am leaving a cold and frosty Heathrow, heading for Iceland where, Google tells me, I can expect dizzying highs of -1 degrees. Hold the factor 25.

But this trip promises to deliver more than just an extra dose of vitamin D and a healthy glow. I am heading just south of the Arctic Circle in search of the aurora borealis, the elusive northern lights in Iceland which have captured the imagination of both travellers and scientists alike for hundreds of years. And I have high hopes of catching a glimpse of the spectacle; an 11 year cycle of sunspot activity means that this year offers one of the best opportunities for over a decade to witness the famous atmospheric light show.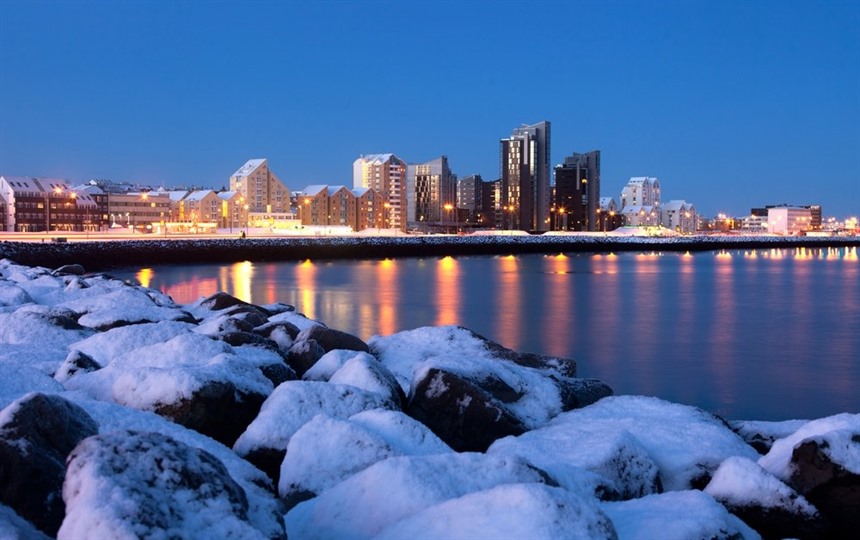 As I touch down in Reykjavik it's clear that I won't be doing any imminent light-hunting. Drizzle runs down the windows of Keflavik airport and heavy cloud-cover dominates the night sky. I decide to use the opportunity to head out and explore Iceland's small, but vibrant capital. Dressed as though joining Ranulph Fiennes on a six-month expedition, I head to the famous Satt Restaurant in Hotel Natura to experience a traditional Icelandic Christmas Buffet. This relatively new tradition has found a place in the hearts of Icelanders, with families, friends and work colleagues all getting together to share a Christmas Buffett experience throughout November and December as the long nights draw in.

My status as over-prepared tourist is confirmed as I squeeze my enormous ski jacket between the seats of chic, fashion-conscious diners and clomp through the sophisticated restaurant in my heavy-duty walking boots. But the locals don't seem to be bothered by my fashion faux pas, and the staff are quick to welcome me with a warming cocktail.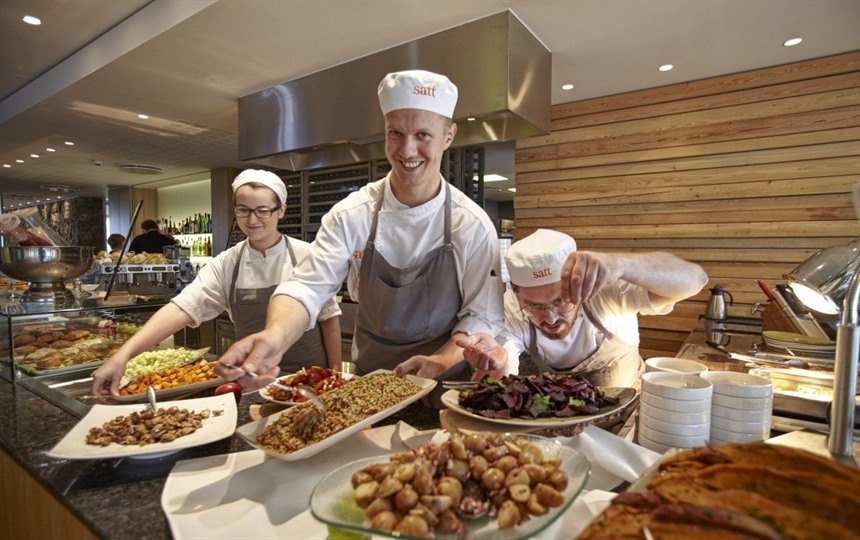 The chef encourages diners to try a little of each of the Christmas Buffet starters – around 20 different dishes in total which include smoked beef tongue with raisins and red onion, smoked lamb with white sauce and green peas and birch smoked salmon with horseradish cream. They do like to smoke things in Iceland. Before moving on to the main course it is recommended that I try a plate of traditional herring. Of course one type of herring would never be enough, so the plate includes onion and dill herring, mustard herring, orange herring, beetroot and apple herring and traditional Christmas herring. With the edge thoroughly taken off my hunger I can now move on to the main course – a full Christmas dinner of roast pork, leg of lamb, wild game meatballs, caramalised potatoes, roasted sweet potato and red cabbage. And it would just be rude not to try one of the puddings so I opt for the Danish apple cake. Oh and a little bit of the white chocolate and skyr parfait. Thank goodness the Icelandic skyr, a traditional dairy desert similar in consistency to set yoghurt, is low in fat or I might have had to undo the top button of my waterproof trousers.

The weather conditions the following evening look a lot more promising, and the night draws in at 3.30pm over a cloudless winter sky. After dinner I join a Northern Lights Hunt with Superjeeps whose fleet of 4WD vehicles are specially designed for tackling the winter conditions with modified wheels, GPS and most importantly a 6ft bearded Icelander with the experience to guide the vehicle over icy mountain passes. The aurora is almost never seen from Reykjavik due to the light pollution, so we head away from the city and into the surrounding mountains.

Within minutes of leaving the city limits the need for 4WD becomes clear as we begin our rocky ascent, and an hour or so into a fairly heart-stopping drive of frozen mountain-clinging roads and snowy, road-obstructing boulders, we stop in an extinct volcanic crater and switch off the jeep lights. With a blanket of white covering everything around us, it feels as though I am standing on the moon. The night sky is unlike any I have seen before; no inch of its blackness is left unpunctuated by the pinpricks of millions of tiny stars. It's an eerie and awe-inspiring experience that is enough to make this evening excursion worthwhile in its own right.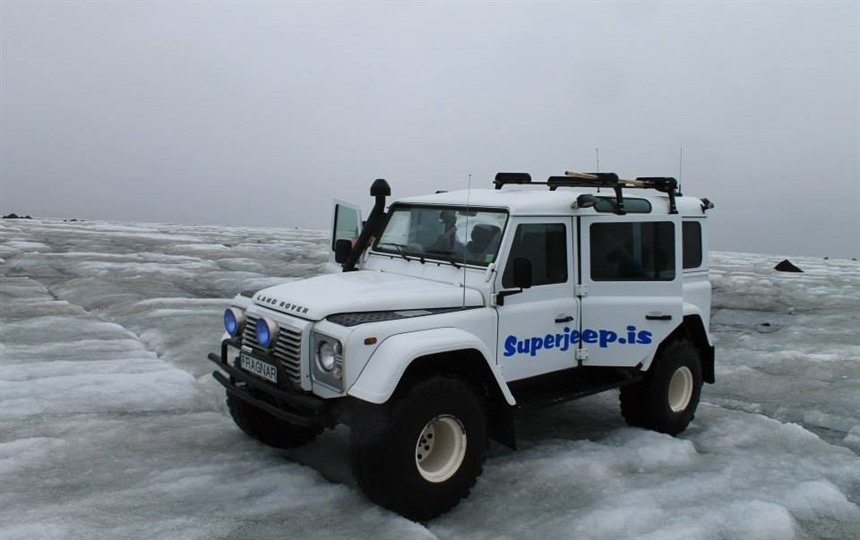 Without any sign of the aurora we continue deeper into the mountains, stopping at a vantage point close to a small, isolated geothermal plant, one of many which help to run Iceland on 99% renewable energy. Despite eagerly waiting for an hour in -10 conditions, it is clear that the lights are going to elude us this time, but we travel back to Reykjavik only mildly disappointed, buoyed by the magic of the Icelandic wilderness and its incredible night sky.

On my last evening I join friends for a meal at the stylish, Art Deco Hotel Borg in downtown Reykjavik to enjoy some fine dining, Nordic-style. Half way through our main course there is some excited murmuring among the staff who inform us that the northern lights have been spotted over Reykjavik's historic harbour. Without a thought, we down our forks and run through pretty Austurvöllur Square towards the water.

While there's only a faint green hue visible above the city sky – and without doubt tonight's Superjeepers are enjoying the show of their lives out there in the mountains – there is something even more exhilarating about our city dash; hearts racing, heads full of expectation and wine, inappropriately dressed for the winter weather conditions, standing alone amongst the creaking fishing boats. Sometimes the thrill of the chase is just as exciting as the prize.

Read more about our Iceland northern lights holidays
Find more inspiration on our social media #MyRegentMoment