Regent's Product Executive, Michael Voss, shares his experience of staying at Borneo's famous Gaya Island Resort. Cast away on its own private island just offshore from Kota Kinabalu, Gaya Island offers visitors tranquil beaches on which to relax, untouched jungles for roaming with naturalist guides and coral reefs waiting to be snorkelled.
For a hotel that is so easy to reach – a short transfer from Kota Kinabalu airport and then a speedboat across the bay (very James Bond), the Gaya Island Resort feels like a little pocket of paradise. Nestled amongst mangroves and with sparkling coral reefs just a stone's throw from the white sandy beaches, this resort is located within the Tunku Abdul Rahman Marine Park.
I arrived a little crumpled after having spent the previous week trekking through the Bornean rainforests in search of wild orangutan (and proboscis monkeys, snakes, pygmy elephants, crocodiles, the list goes on...) and can't have felt more welcomed by the staff at Gaya Island. Despite my slightly dishevelled appearance I was ushered into the air-conditioned reception and offered a cooling towel and drink before heading to my room, where the views across the bay took in the majestic Mount Kinabalu – towering over the island at 4,096 metres and boasting the title of South-East Asia's highest mountain.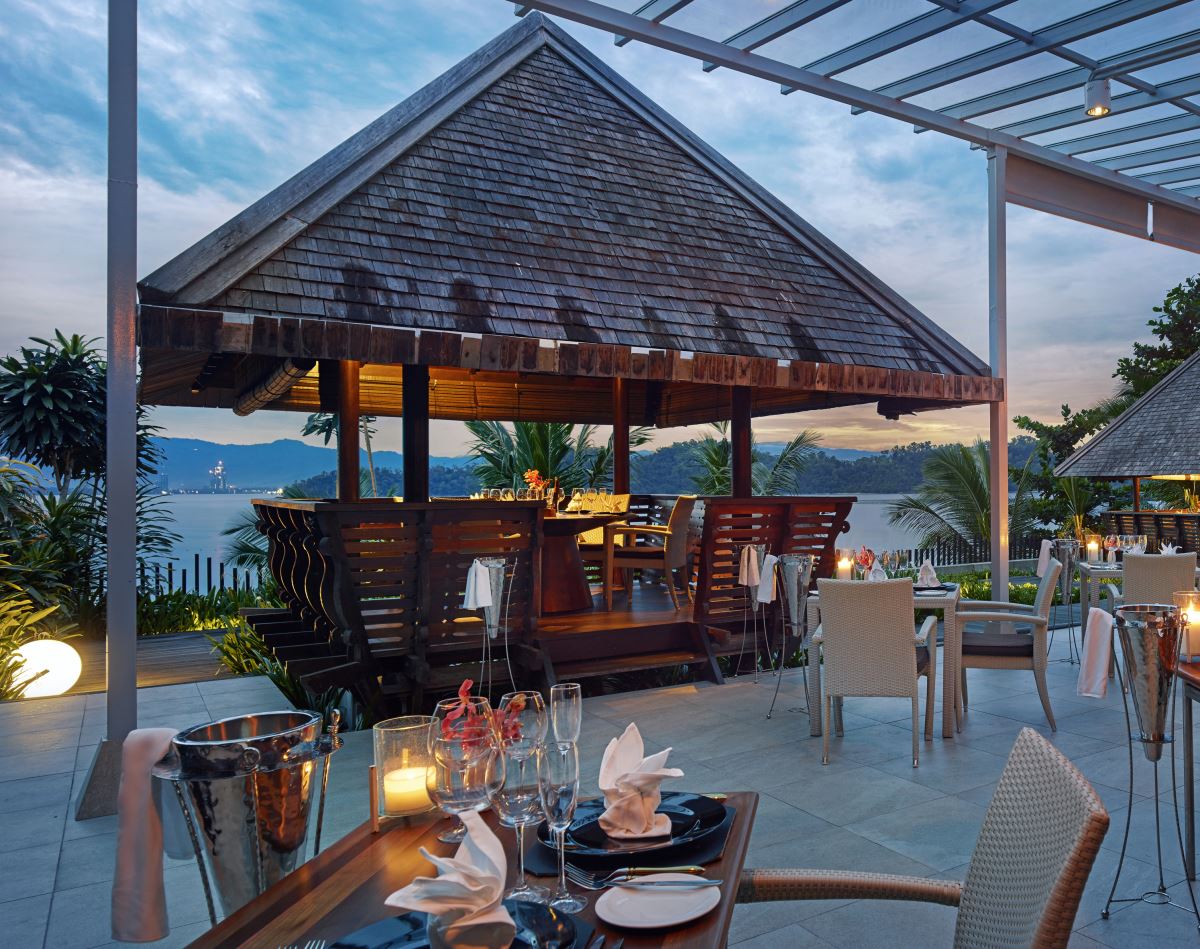 The resort is proud of its ecological heritage and during my stay I joined the resident naturalists for a walk to the private beach, where wild boar were foraging near the small restaurant, and on the way had been pointed out various flora and fauna as well as flying lizards! This hidden beach is also home to a turtle conservation centre where local fishermen can bring turtles accidentally caught in their nets to be rehabilitated and released back into the wild.
I managed to eat in all of the restaurants (someone's got to do it...) and particularly enjoyed the fresh seafood dishes. I was pampered in the spa, snorkelled from the beach and found time to relax by the pool with a book. There are plenty of opportunities for walking, kayaking, and diving, but the resort is also incredibly relaxing and as I looked back from the speedboat on the way back to the city couldn't help thinking how much I'd miss the tranquillity, amazing staff and trying not to think about returning to the real world.
Find more inspiration on our social media #MyRegentMoment