It seemed the Chinese border guards were reluctant to let us out of China, checking our North Korean entry permits repeatedly before allowing access to their customs building – I suppose 13 western tourists would stand out at this remote border crossing, just a few kilometers from where Russia, China and Korea meet.
After establishing that we really were foot passengers wanting to cross into North Korea, and that we actually had permission to do so, we were granted access to the ostentatious customs post and were hastily processed, checked and stamped out of China.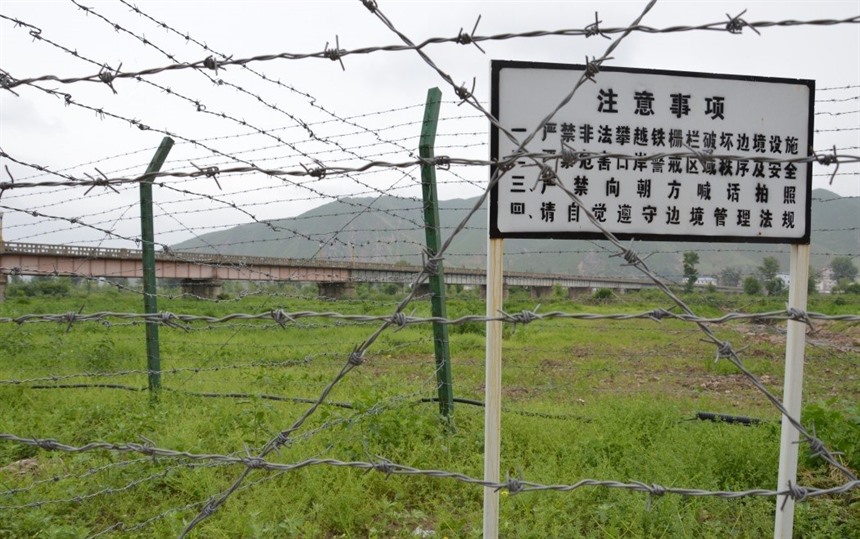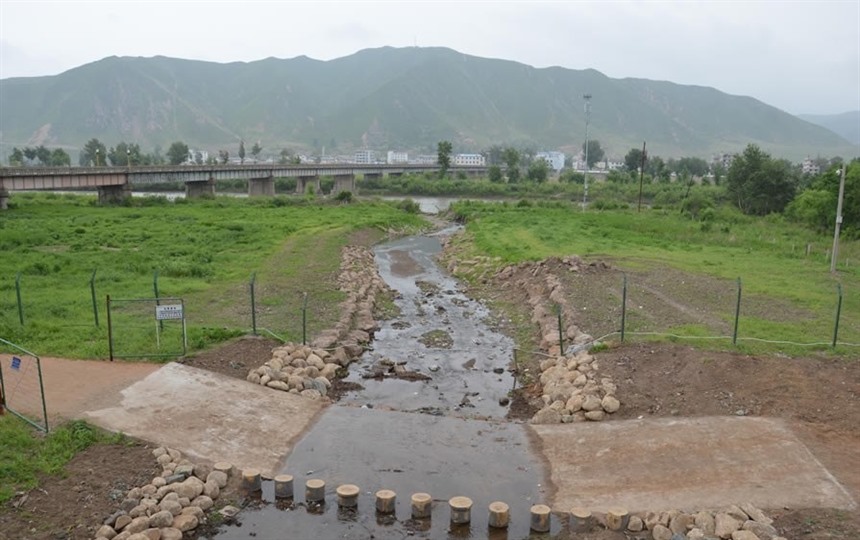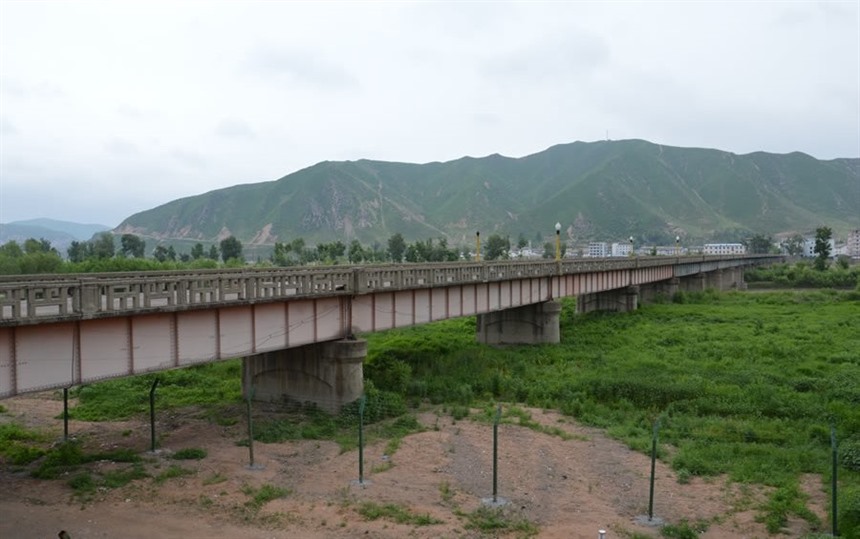 Standing with a handful of Chinese traders on the North side of the Tuman River, which marks the border between the two countries, we piled onto a tired bus to shuttle us over a lone bridge spanning the river into Korea. As we disembarked a couple of minutes later on North Korean soil we were in a different world – out with the computers and biometric passport scanners of Chinese customs and in with Korean ledgers, papers and rubber stamps.
Everything seemed rather chaotic until our Korean guides arrived, with even more papers, to help smooth over our entry. With our guides on hand being granted entry to Korea was extremely quick, but we still had to negotiate customs. Here every single electronic item and publication was looked at – hard drives and memory cards were inspected and books thumbed through. Thankfully we passed without a problem, nothing raising suspicion, although the dancing girls in a South Korean music video one group member had on his phone garnered a little too much interest.
We had only been in the country an hour, but we already seemed a very, very long way from China as it passed out of sight from the rear window of our bus.
Find more inspiration on our social media #MyRegentMoment