There's nothing quite like watching the silent arctic wilderness slip past your frosted window as your train glides effortlessly through what seems to be an endless winter wonderland…
Travelling by train in the Arctic is a special experience, made all the more magical with a backdrop of the everlasting blue light that replaces daylight during the winter months.
My adventure began in the Norwegian border town of Narvik. This is the start of the Arctic Circle Railway line that runs across the border all the way to the mining town of Kiruna in Swedish Lapland. I'm all about exploring beautiful places, and had heard some pretty great things about this rail journey… and let me tell you, I was not disappointed!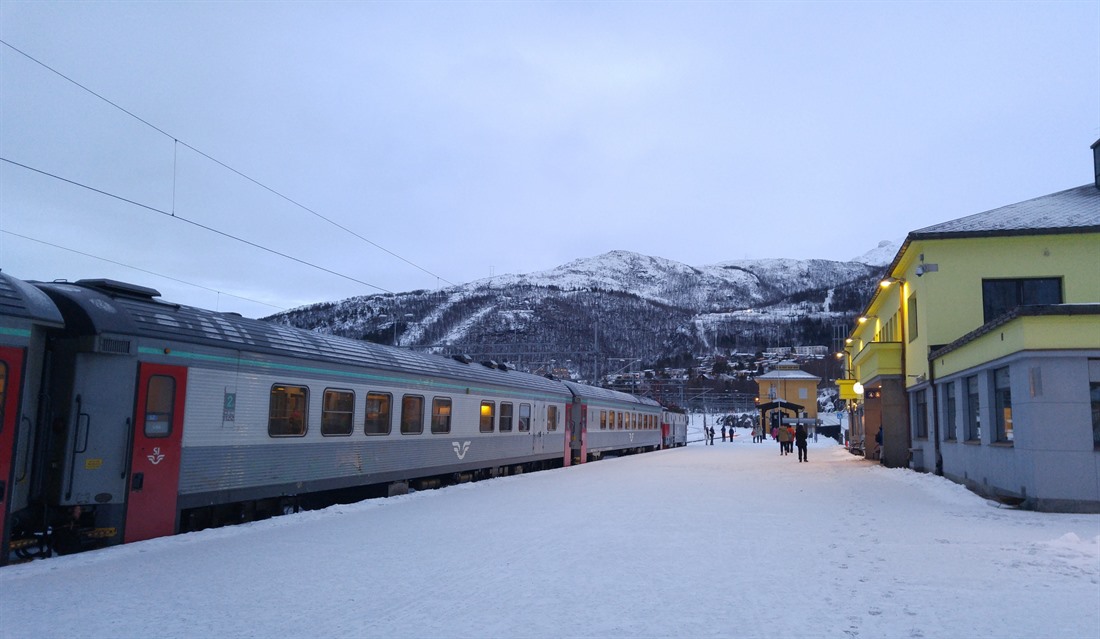 The first part of the trip follows the edge of an icy fjord. I recommend grabbing a seat on the left side of the train for the best photo opportunities here – the scenery is just incredible!
After crossing into Sweden, the famous fjords of Norway give way to an impressive and barren mountainous landscape. I saw a lot of reindeer during this part of the journey and couldn't decide which side of the train I wanted to be on for the better views - both options left me gawking!
Leaving the mountains behind, the terrain then opens up onto the Abisko Valley which seems to stretch on forever, passing by the iconic Lapporten Hills, known as the Gate of Lapland, before hitting intermittent patches of birch forest (where I saw several moose!). Around this point I started to feel like I was re-joining civilisation, as the train passed by various small communities before finally arriving into Kiruna.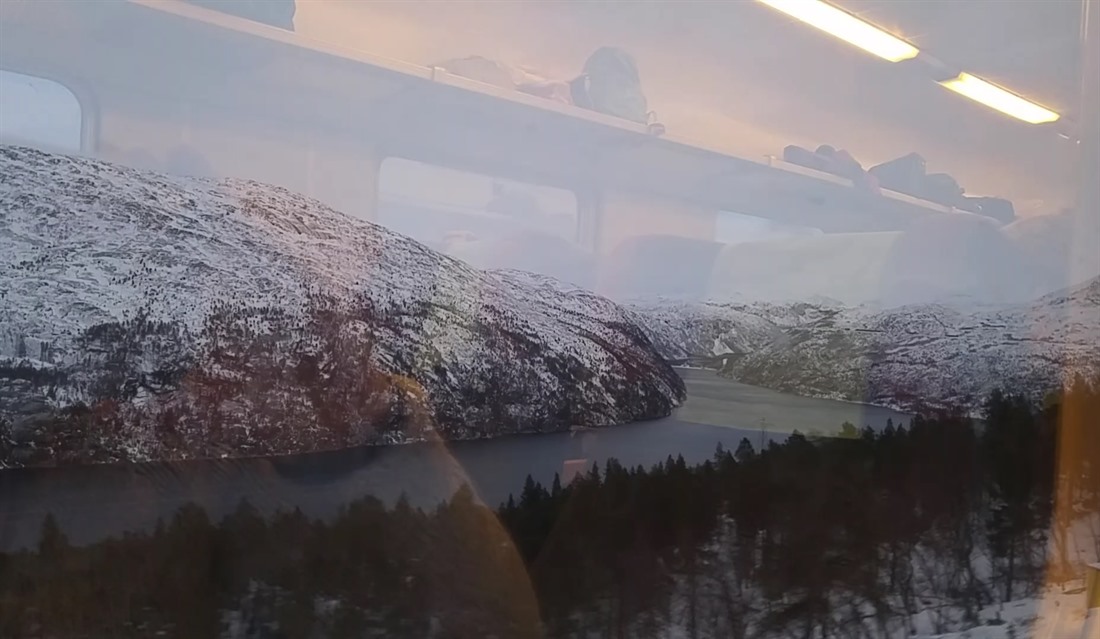 All in all, the full journey takes approximately 3.5 hours, so it can easily be done in one day. But, that's not to say that it should be done in a day. There are 12 stops along the route, and I highly recommend jumping off to explore at least one of them. Riksgränsen Mountain Range, the ski resort area of Björkliden, and nearby Abisko National Park are all popular places to break up the journey and spend a night (or three!).
For me, the draw of the world-famous Aurora Sky Station in Abisko National Park was too much for to resist. The Aurora Sky Station is celebrated as being one of the best places in the entire world for seeing the northern lights. It holds this reputation for two reasons – because of its prime location directly under the Aurora Oval and because of its ideal climate. Abisko boasts one of the direst climates of all the Nordic regions, which is the perfect recipe for spectacular aurora sightings. How exciting, and definitely one for bucket list travellers!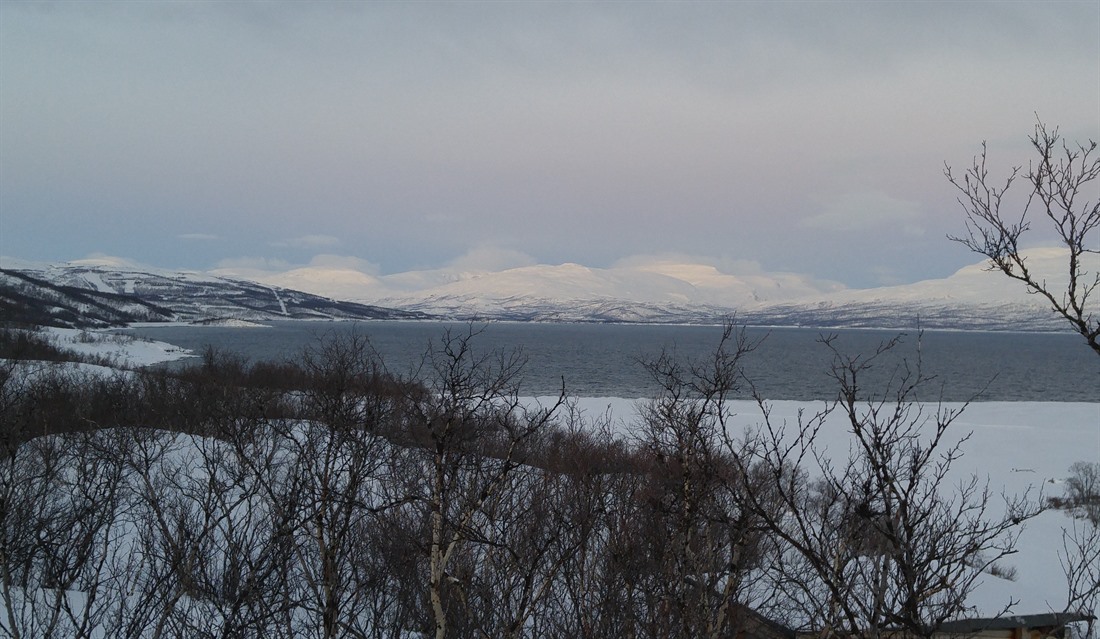 For my stay, I chose STF Abisko Turiststation, which was perfect for me. Clean and comfortable rooms, a nice restaurant, free to use saunas and just the most picturesque location. The hotel backs out onto a birch forest that leads down past a frozen river and eventually out onto impressively large Lake Torneträsk – simply stunning.
While you can simply get an evening chairlift pass up to the Sky Station, I'm a foodie so I opted to go all in with an exclusive dinner experience – and wow, what an evening! I'd highly recommend stopping for this gourmet dinner for a special occasion, or simply to celebrate your holiday.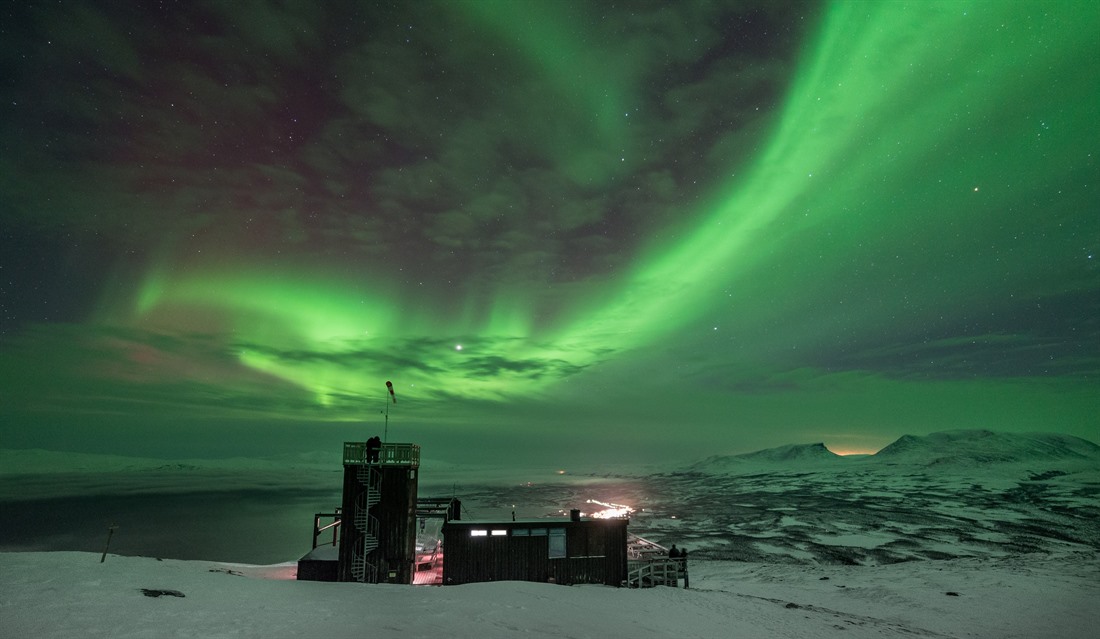 Before boarding the chairlift I was expertly bundled up in a giant snowsuit which kept me warm on the 25-minute ride up Nuolja Mountain. At the top I was immediately welcomed into the warm glow of the Sky Station, which had been transformed into a fine dining restaurant. Hot welcome drink in hand, I was led to my candle lit table which offered panoramic views out across the valley. Talk about atmospheric…
And, all that was all before I even tried one bite of the incredible four course menu. Each dish was a modern twist on traditional Nordic cuisine, all stunning to look at and even better to taste! Definitely a highlight of my stay, and an experience I would recommend to anyone staying overnight in Abisko.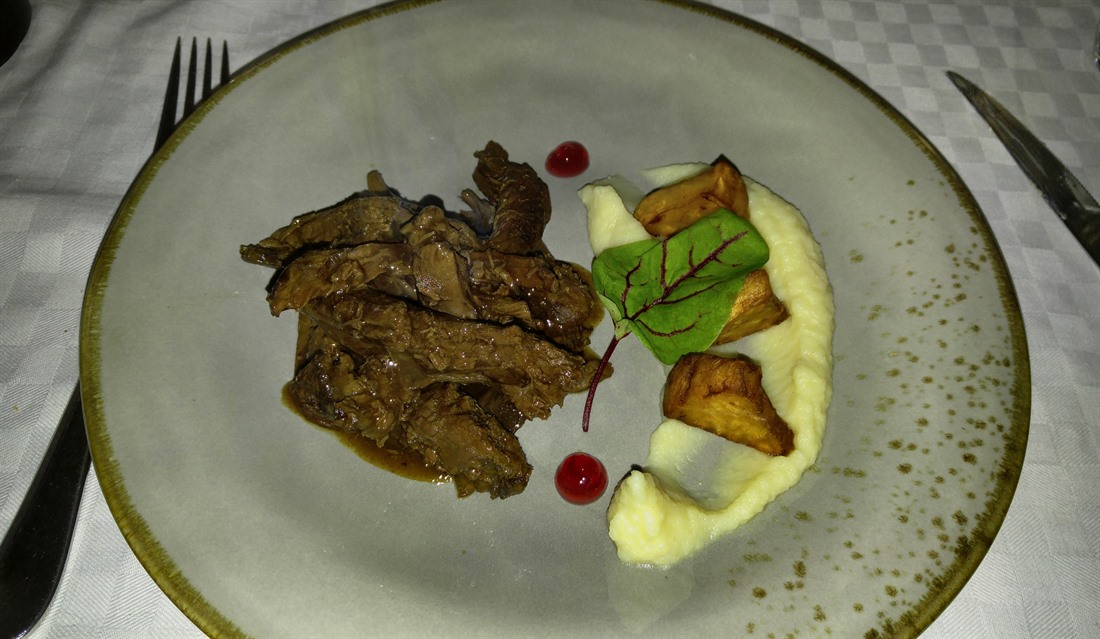 The end of the line for the Arctic Circle Train is Kiruna, which is a great little town to spend a few days in. You can take a tour of the world's largest underground iron ore mine, try your hand at dog sledding, or indulge in a sauna ritual at Camp Ripan's award-winning spa. I chose the latter to end my trip with a bit of pampering, and it was just perfection to end a perfect experience.
Inspired by Nyssa's trip? Check out our Arctic Circle by Rail holiday here or our Abisko Aurors holiday here.

Find more inspiration on our social media