After a long day discovering the natural wonders of Iceland's Golden Circle, taking to the open ocean aboard a whale-watching boat or even just soaking in the Blue Lagoon until your fingers go wrinkly, the bustling streets of Reykjavik are lined with a welcoming array of bars and restaurants in which to while away your evenings.
After a few days of extensive research (someone's got to do it), I narrowed down this city's list of charming and quirky watering holes to just five.
Five of my favourite best places to drink in Reykjavik, yes, but also five which each offer thirsty travellers a different experience and an authentic slice of life in the Icelandic capital.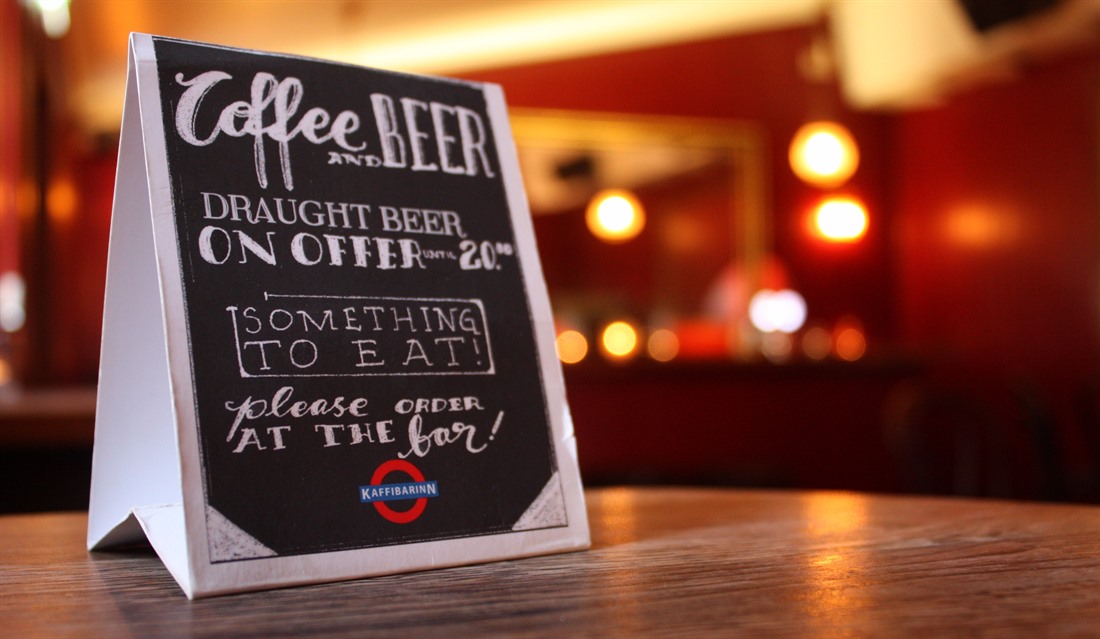 Kaffibarinn
Above the door of a rust-red house just off Laugavegur street hangs a London Underground sign that reads 'Kaffebarinn'. Perceptive types recognise the words 'cafe' and 'bar' and make the excellent choice to step inside. The resemblance to the Tube begins and ends at the door. Deep leather chairs sit on dark wooden floors, illuminated by naked bulbs and dancing candlelight. A friendly bartender with a dense beard typical of Icelandic stock is quick to shout a booming 'HELLO' and point out which of the local brewery's beers are on tap. It's intimate but deceptively large, spread over several floors - fairy lights woven through the banisters lead the way upstairs. Those let down by the London Tube (don't all rush at once) find no such disappointment inside.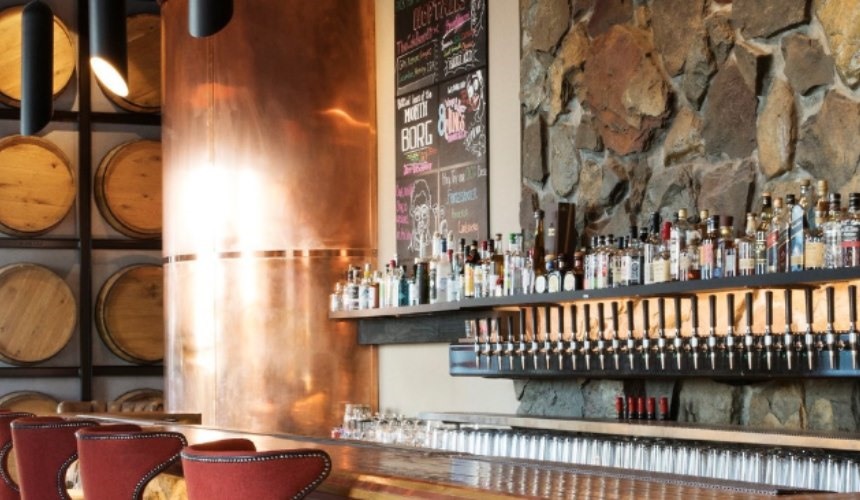 Bjor Gardurinn
Located within Fosshotel Reykjavik this bar is perfect for those who love a good beer. And what's great is that it is open to both hotel users and outsiders.
The bar specialises in matching the right beer with your food. They have 22 tabs that feature local Icelandic brewed beers.
This bar is great because:
There is a great selection of beers
The bar has nice decor and atmosphere
They have the best hot dogs
You can to meet the locals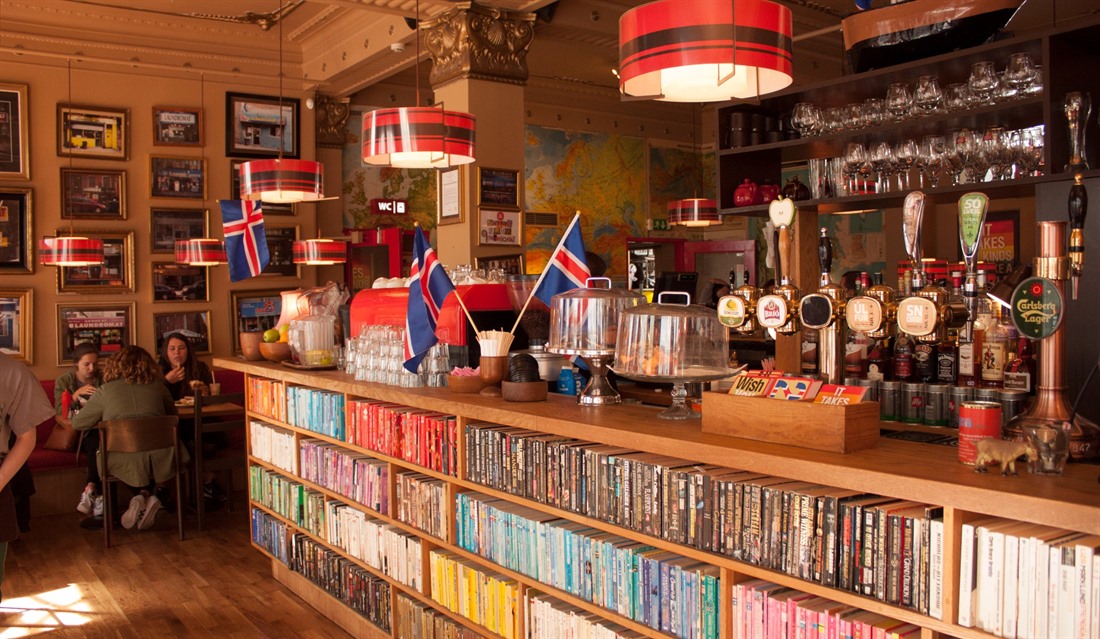 The Laundromat Cafe
Trendy Laundromat Cafe is the colourful brainchild of people who thought that doing laundry and socialising were natural bedfellows.
Here two of your needs can be satisfied simultaneously; it's a pairing whose bizarreness is offset by its delightful efficiency.
Sink a few beers with friends while your hiking socks take a spin in the machines downstairs - it's the perfect combination you simply didn't know you were waiting for. Laundromat is spacious by pocket-sized Reykjavik standards - commanding the centre of the cafe is a counter where baristas double as bartenders, depending on the time of day.
Wooden tables sit under low-hanging, diner-style red lampshades. Photographs and maps crowd the walls while shelves are lined with books meticulously ordered by colour, keeping this coffee spot and evening watering hole cosy.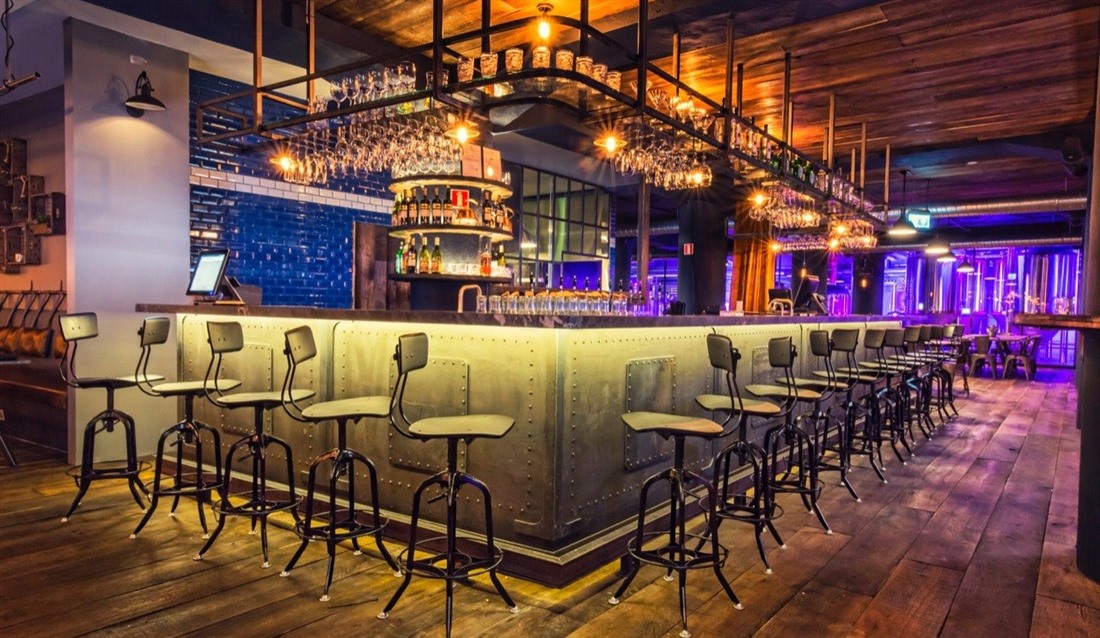 Bryggjan Brugghus
Reykjavik's first (and trendiest) microbrewery can be found perched on the edge of the old harbourside.
In recent years, a smattering of small, modern eateries have popped up in the area but Bryggjan Brugghus takes pride of place. An unassuming entrance in what appears to be a large, fairly dull warehouse welcomes visitors because those in the know open the door to find a spacious and chic bar with a seating area that overlooks the old fishing docks.
Elaborate, polished gold taps at the bar carry beers directly in from the on-site brewery and the Bryggjan Lager and Pale Ale prove to be ever popular.
The drinks menu is extensive so even travellers with the fussiest of tastes can find something to quench their thirst, while the seafood dishes that float past you to neighbouring tables make it all too tempting to stick around for dinner, too.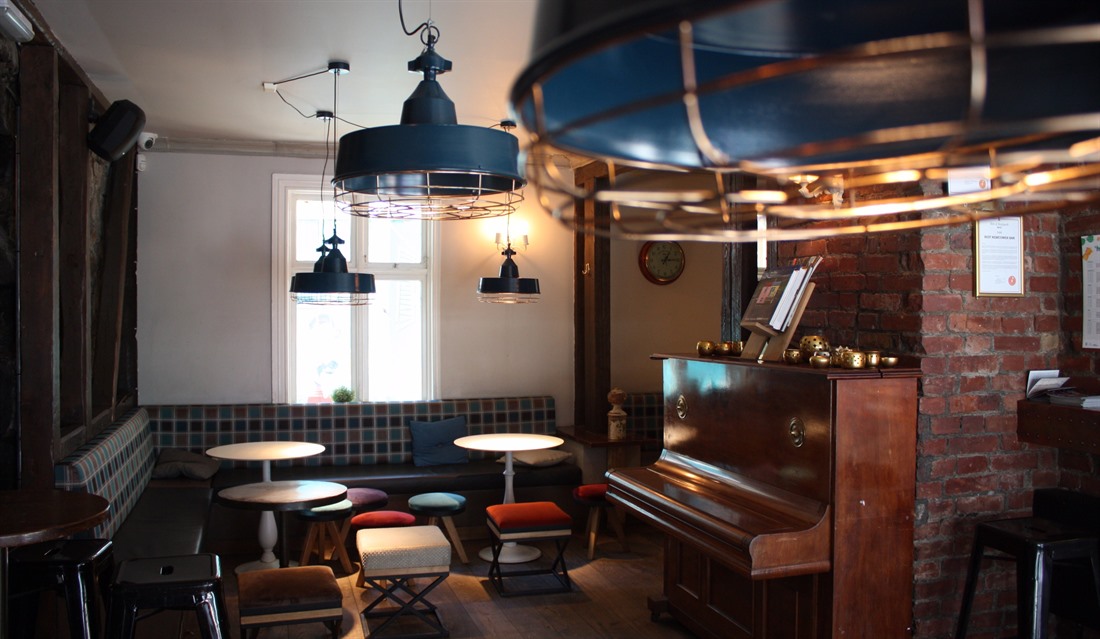 Kaldi Bar
Despite the name translating literally as 'the Cold Bar', the sunken, dark leather seats and stools tucked away in the nooks of Kaldi Bar provide a cosy place to peel away the layers of woollen clothing and escape the Arctic winter weather.
The only cold elements in Kaldi are the eight signature beers that wait on tap. Centrally located just off Laugavegur street, a tinkle from an upright piano drifts lightly over the gentle hubbub and copper lampshades hang low, glinting in the light.
Like any good drinking establishment, a wide selection of wines and spirits are available, but as trendy microbreweries form the backbone of Reykjavik's ever-growing bar scene, every home-brewed pint sipped technically counts as a cultural experience, right?
If you liked this you might enjoy:
Best places to see the Northern Lights
7 Unusual things to do in Iceland
Find more inspiration on our social media #MyRegentMoment