Holidays that give you the chance of seeing the northern lights are always popular among Regent clients, and we're not surprised.
These incredible ribbons of dancing light, often brightly coloured in shades of green or purple, are a true "bucket list experience" that no picture or video can ever truly prepare you for. Hunting the aurora borealis at night, with the cold wind in your face and the night sky wild above you, is an experience that will stay with you forever.
The Northern Lights occur when charged particles from the sun enter our atmosphere and collide with atoms and molecules. These create photons, which are the little bands of light that you see in the night sky. Difference molecular collisions create different colours e.g. oxygen creates red and green whilst nitrogen creates pink and purple colours.
With most auroras appearing in a band called the "auroral zone", there are lots of options for where to go if you want the chance of seeing them. We have a collection of holidays based around the northern lights, all built around the best times to see the aurora in these specific locations. For the best chance of seeing the northern lights, travel between late September and early April, between the autumn and spring equinoxes, when long nights prevail in the northern skies of Iceland, Norway, Finland, Sweden and Greenland. Renowned for its elusive character as much as its astounding beauty, sightings of the ethereal light show can never be guaranteed - however, our selection of winter tours and holidays have been carefully designed with aurora hunting in mind.
But where is the best place to see the Northern Lights in 2020?
Finland, Iceland, Greenland, Norway, Sweden and Russia all offer excellent trips to see the Northern Lights depending on the time of year you travel, so it can feel overwhelming trying to decide which one to travel to.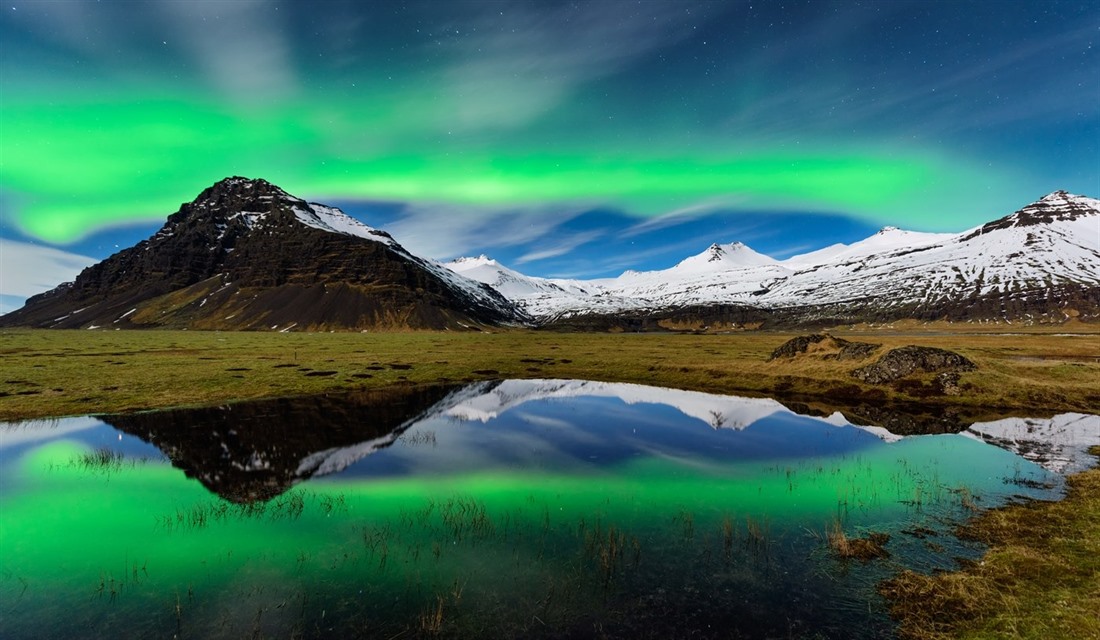 Iceland
Best for: Outdoor enthusiasts, city centre hotels and countryside retreats
When Regent first started running holidays to Iceland, it was a wild frontier where few tour operators went. Now it's only growing more popular year-on-year, propelled to stardom by its stunning and otherworldly landscapes, its natural wonders such as its black sand beaches and waterfalls, and its friendly and welcoming locals. Best of all, it's also a major aurora-hunting hotspot.
There are so many ways you can chase the northern lights in Iceland. Choose to head out in a sturdy Superjeep and dive off-road to head for the best viewpoints. Hop aboard a boat and strike out from Reykjavik harbour to see the aurora hanging high over the ocean. Travel to a remote wilderness hotel and see the northern lights from the hotel porch—or even while you're soaking in a hot tub! With the whole country located within the all-important northern lights oval, Iceland comfortably boasts superb opportunities to witness the aurora.
Maximise chances of seeing the northern lights by heading into the countryside away from bright city lights. Utilising Iceland Met Office's aurora forecast will also help manage expectations and when to head out into the dark at 2 am!
The real advantage to travelling to Iceland in search of the northern lights is not really the lights themselves—it's everything else you can do while you're there. Holidays to Iceland can range from the height of luxury to rudimentary, true adventure style. You can fill the daylight hours with whale watching, spa treatments, food tasting, sightseeing, and so much more. A land of geothermal treasures, Iceland's natural wonders have plenty to keep travellers entertained during daylight hours.
With increasing numbers of gourmet food options, hundreds of activities and a massive range of hotels, there is an Iceland holiday to suit every traveller, and if you travel at the right time of year you can head out in search of the northern lights on any of them.
We recommend a stay at one of South Iceland's boutique retreat, Hotel Ranga, where aurora hunters can relax in outdoor hot tubs as the northern lights dance above.
When to travel: Late autumn to early spring
How much?: Regent's Iceland northern lights holidays start from £595 per person
Our specialist recommends: Regent's brand new Iceland Glaciers and Mountains Adventure combines walks up spectacular glaciers with northern lights hunting around Reykjavik.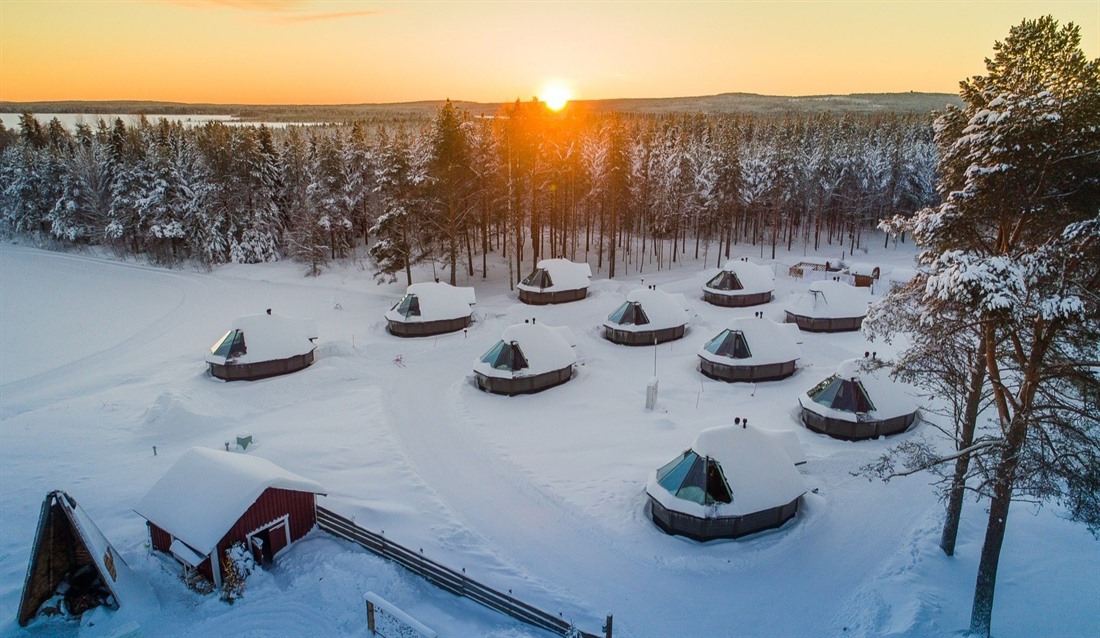 Finnish Lapland
Best for: adventure-seeking families, glass igloos, ice rooms and family-friendly hotels
The chances of seeing the Northern Lights in Finnish Lapland are quite high. The northern lights are visible for around 200 nights of the year - almost every clear night between September and April. Never miss a chance to see them by staying in a glass-ceilinged igloo with uninterrupted skyward views.
Ideal for families, Lapland's resort towns offer countless opportunities to explore the Lappish landscape by husky sled or reindeer sleigh. For the ultimate Lapland experience, visit Santa's official home in Rovaniemi before heading out on a northern lights snowmobile safari across the winter landscape.
When to travel: Between September and April
How much?: Regent's Finnish Northern Lights holiday start from £1445 per person
Our specialist recommends: The Kakslautten Arctic Resort resides deep within the Arctic Circle and has both igloos and log cabins, perfect for a winter retreat to try and view the Northern Lights.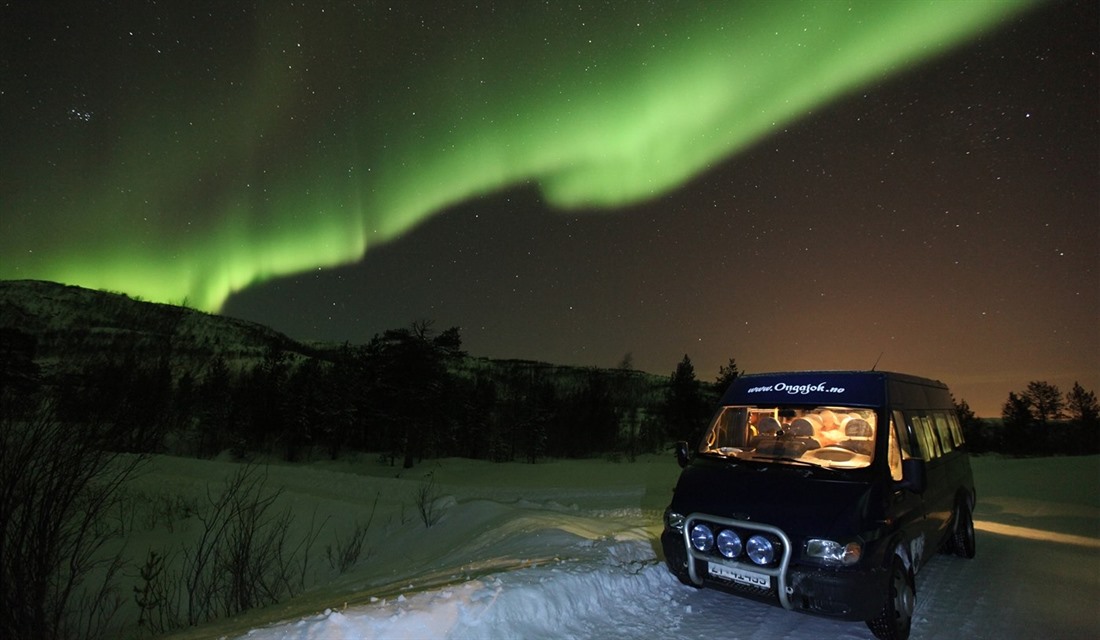 Norway
Best for: Arctic adventures, wilderness lodges and urban stays
Travel into the Arctic Circle to the northern reaches of Norway, or even further to the Svalbard archipelago, for the best chance of seeing the northern lights. During the dark Polar Nights between late November and late January, the sun remains below the horizon and the aurora ribbons can be seen both day and night - take the opportunity in the Lofoten Islands to hike moonlit landscapes and snowmobile, husky sled, knit, horse ride or even play golf under the northern lights.
Although a part of Norway, we think Svalbard has earned its right to be listed a prime destination in its own right. A pristine arctic frontier, here lie polar bears and endless nights—and of course, superb aurora-viewing opportunities.
During the long Polar Night, when the sun doesn't rise for months, auroras may appear no matter what time it is by the clock. With plenty of winter activities on offer, such as husky sledging and snowmobiling, you may find your excursion lit up without warning by the flickering colours of the northern lights. With next to no light pollution and lying so far north, you don't need to go far to find the auroras looking their best. This is one of the best places to see them, in fact, the colours vibrant and bold against the starry skies.
Less-travelled than Iceland, Svalbard naturally doesn't boast quite as many luxury hotels and gourmet food experiences, but you can still find delicious meals and world-class accommodation here. Along with this, its isolated position and lack of crowds mean more space and quiet for you. If you're after a true wilderness, with incredible wildlife-spotting opportunities and plenty of adventures on offer, Svalbard is the destination for you.
When to travel: the Polar Night lasts from November to January, though auroras can be spotted at night from late autumn to early spring
How much? Regent's Svalbard northern lights holidays start from £1595 per person
Our specialist recommends: Our Spitsbergen Polar Nights at the Funken Lodge holiday puts you in the heart of the polar night with the chance to go dog sledding, ride a snowmobile, and to head off in search of local wildlife.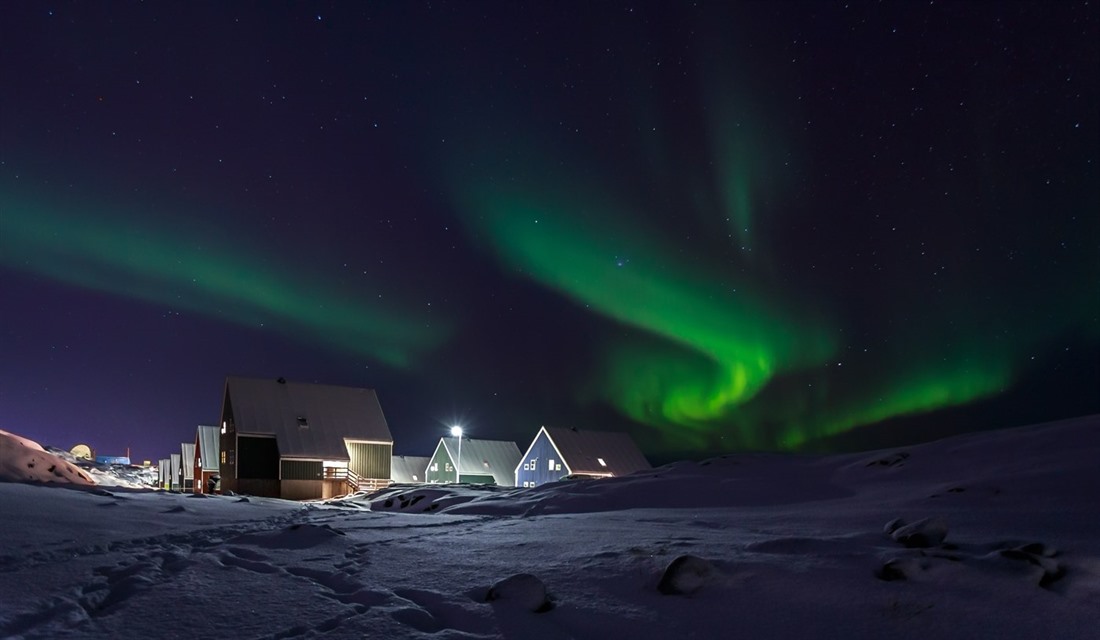 Greenland
Best for: Wilderness explorers and modern hotels on the edge of the world
Ancient legend passed down by the Inuit people of Greenland says that the northern lights are spirits of the dead playing football with a walrus skull.
Whatever the reason, witness the astonishing spectacle in Greenland's only inland town, Kangerlussuaq, which boasts 300 nights of clear sky a year, or travel to UNESCO-listed Ilulissat, where the northern lights swirl over icebergs as tall as skyscrapers.
Located 200 miles north of the Arctic Circle, the chances of finding the Northern Lights in Ilulissat are extremely high.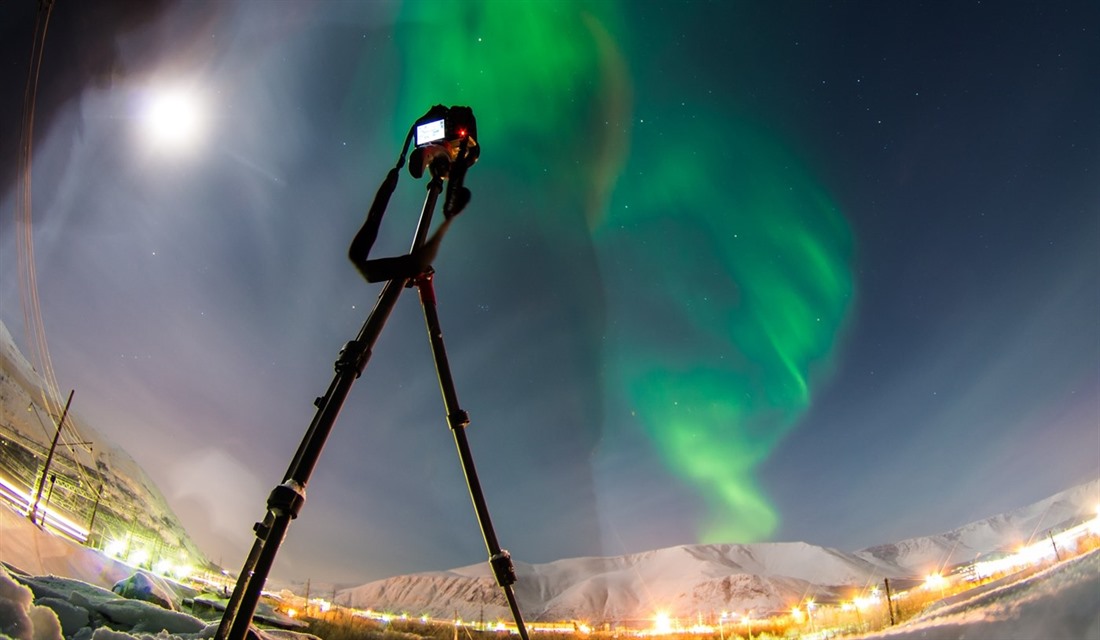 Find more inspiration on our social media #RegentHolidays