It's the most wonderful time of the year! As the nights get colder and leaves get crunchier, thoughts turn to warming up with a mulled wine and a German sausage (plus vegan and vegetarian alternatives) at a Christmas market.
If you've never been to one before, a Christmas market typically means little stalls huddled close to one another, usually in a town or city square. In these stalls you'll find local producers providing warm food, alcohol and Christmas goods.
They are not recent editions to the Christmas calendar either – the first Christmas market was Vienna's Dezembermarkt in 1296. Here, the townspeople could congregate and stock up on food and supplies to provide them with enough for the winter months.
This first Christmas market was emulated across Europe and soon local families also took the opportunity to sell homemade products to earn some cash before heading off to Toys 'R' Us (or the medieval alternative!).
Soon, the tradition of Christmas markets boomed. Today, there are over 100 Christmas markets across Europe.
If you've become tired of your local market or you've been to all the big markets (looking at you, Berlin), then we've put together this list of off-the-beaten track Christmas markets that you should visit this year.
And if you have had your fill of mulled wine, we've included a list of other attractions that will keep your camera clicking throughout your holiday.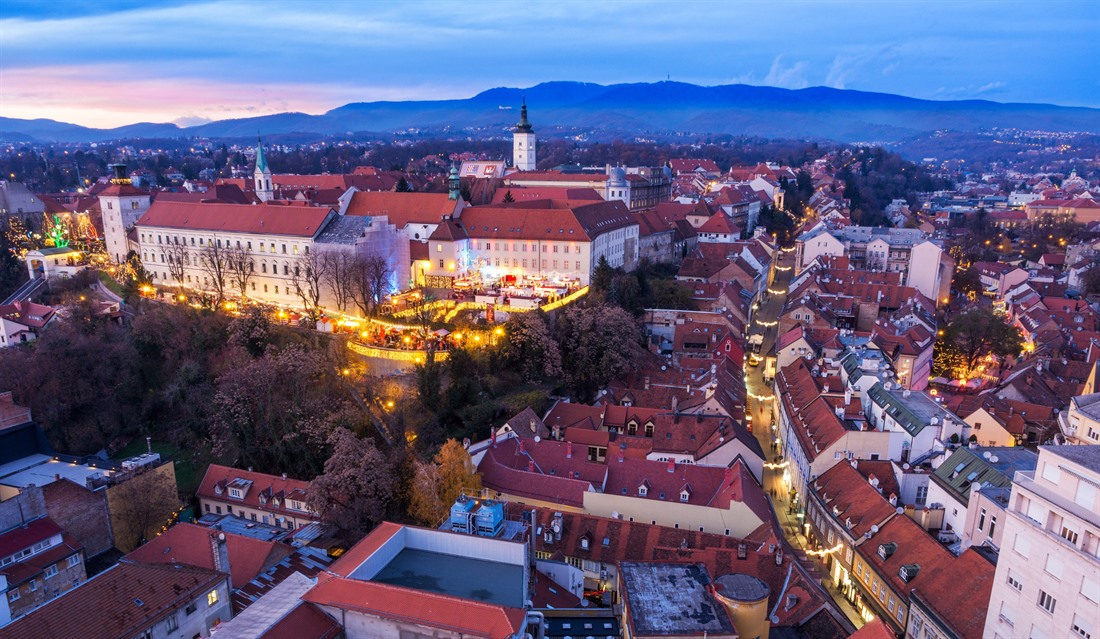 Zagreb
Open: November 30th – January 7th
Flight Time from the UK: 2 hours 15 minutes
The capital of Croatia hosts an annual Christmas market that has won the award for best Christmas market three years in a row. In fact, they hold such a monopoly over the Christmas market competition that they have not been allowed to enter any more. Bah Humbug!
Zagreb Christmas Market, known as Zagreb Advent, is spread out over many areas in the city so you can be assured that you won't be squeezed into one small space. Plus, there's a huge ice skating rink in King Tomislav Square. If you get too cold during ice skating, the Zagreb Art Pavilion underneath houses stalls where you can warm up with mulled wine and food.
For those who aren't keen on ice skating, Zrinjevac Park has live classical music emanating from the pavilion so you can relax and unwind whilst enjoying the food and drink from the stalls.
The best thing about the Christmas Markets in Zagreb is that the prices are reasonable, so no more penny pinching and £8 pints!
Whilst you're in Zagreb you can also:
• Visit the Presidential Palace
• Discover St Mark's Church
• Take the funicular to Ban Josip Jelacic Square
• Find ornate tombs at Mirogoj Cemetery.
Interested in Going?
From £570 per person including return flights, 3 nights in double room B&B at the five-star Esplanade Zagreb and return airport transfers.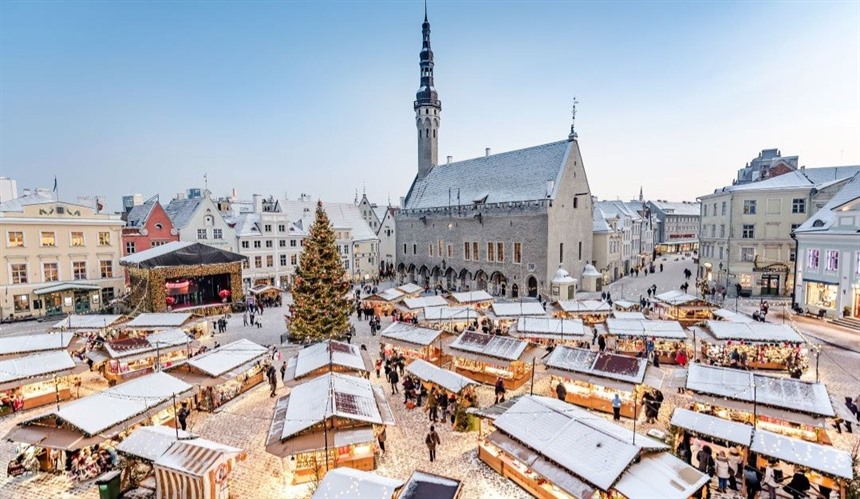 Moscow
Open: December 18th – January 14th
Flight time from the UK: 5 hours 30 minutes
The Red Square in Moscow is just beautiful at any time of year. With the Kremlin on one side (plus Lenin's Tomb), the GUM department store on the other and St Basil's Cathedral at the end, no matter where you turn, there are incredible sights. This becomes even more true at night, when these historical structures are lit up.
But during winter, Red Square really comes alive with its Christmas Market. All the decorations, the lights and the ice-skating rink make it a truly magical – not to mention the numerous little wooden huts selling Russian Christmas souvenirs. It is truly an enchanting place to be at this time of year, and the backdrop of St Basil's Cathedral makes it utterly fairytale-esque.
If you are visiting Moscow Christmas Market, then don't forget to:
• Visit Lenin's Tomb
• Gaze at St Basils Cathedral
• Discover incredible metro stations (an attraction in themselves)
Interested in going?
From £545 per person including return flights, 3 nights in double room B&B at the boutique-style Mercure Baumanskaya on our Moscow City Winter Break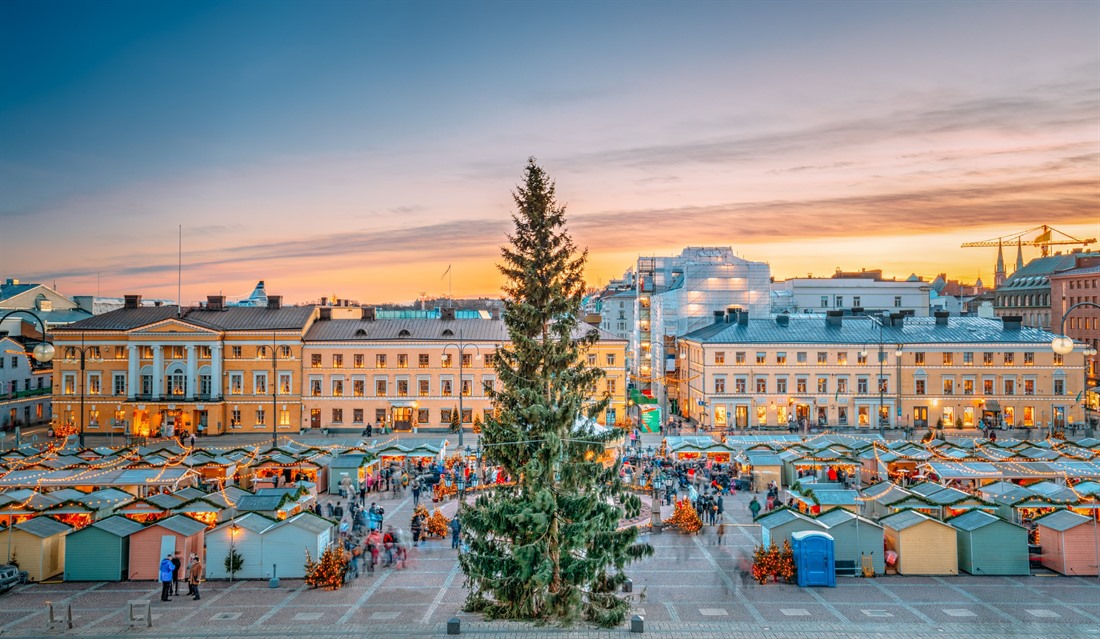 Helsinki
Open: December 1st – 22nd
Flight time from the UK: 2 hours 50 minutes
With Finland's capital boasting temperatures that average 1°C in December, it's important to wrap up and drink lots of warm liquid. Thankfully, Helsinki's Christmas market lets you do just that. With over 140 stalls selling all manner of drinks, decorations and food, you won't be cold and bored when visiting it.
Helsinki Christmas Market is in the Senate Square with the beautiful Helsinki Cathedral as the backdrop.
When visiting Helsinki during Christmas, you shouldn't miss out on:
• Taking a trip to Helsinki Zoo
• Exploring Helsinki Cathedral
• Visit the Sibelius Monument within Sibelius park
Interested in going?
From £595 per person including return flights, 3 nights in double room B&B at the four-star Sokos Hotel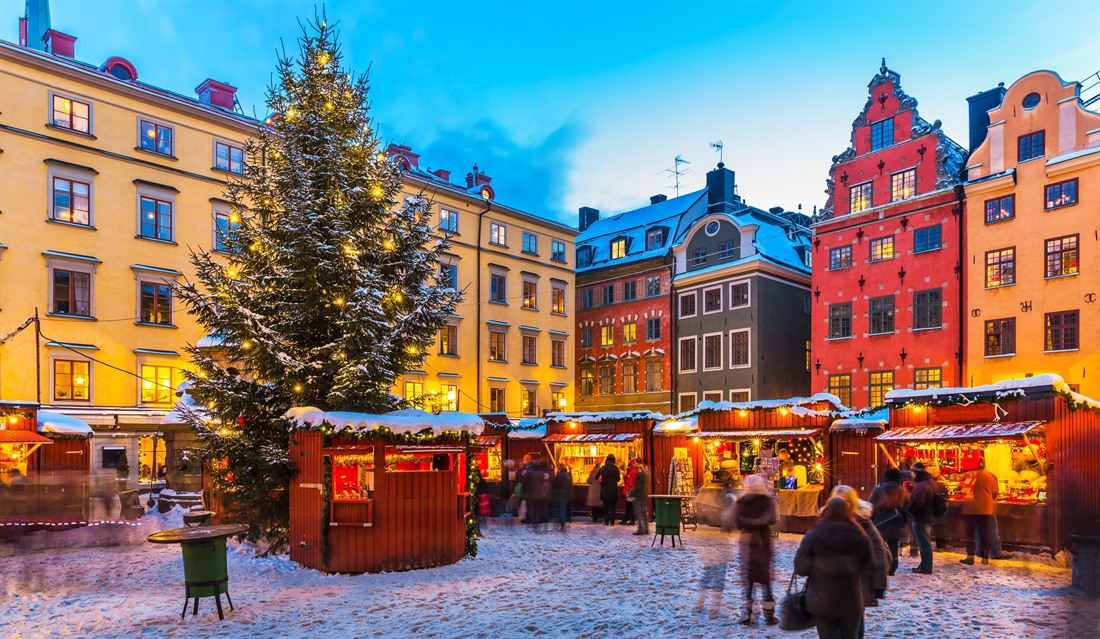 Stockholm
Open: Weekends only 30th November – 22nd December
Flight time from the UK: 2 hours 30 minutes
Thanks to Stockholm's 4 Christmas Markets, you won't be stuck for things to do in Sweden's capital. However, Skansen, on the park island of Djurgården where the Christmas markets date back to 1903, is a great one to visit. As well as traditional stalls with foods, treat and decorations, there are lit bonfires dotted around. You're guaranteed a cosy evening.
Gamla Stan, commonly known as the Old Town, lies just south of the Royal Palace and has a large Christmas Market, so you'll be assured of getting your fill of Christmas activities when visiting Stockholm.
Other Things to see and do in Stockholm include:
• Seeing a fully restored 17th Century ship at the Vasa Museum
• Taking in the historical area of Gamla Stan
If you are visiting Sweden at the right time, another Christmas tradition that shouldn't be missed is the annual burning of the Yuletime goat in Gävle.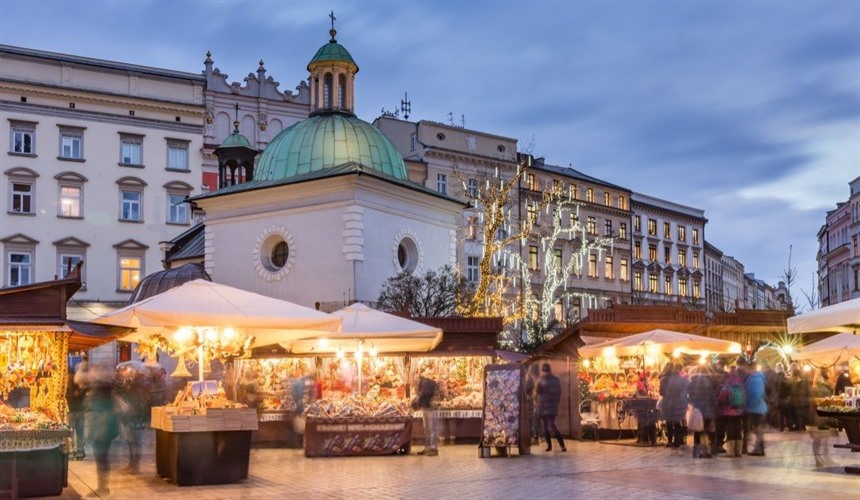 Lviv
Open: December 19th – January 18th
Flight time from the UK: 5 hours
Lviv, a former capital of culture, is a wonderful destination for a city break at any time of year – but Christmas is especially fun. The small Christmas market lies on Svobody Avenue in front of the impressive Lviv National Academic Opera and Ballet Theatre. Lviv has amazing chocolate shops and cafés, so it's ideal for picking up a gift or two on your short break.
Did you know: If you see spiders' cobwebs on a tree in Ukraine, it is not because of neglect. Tradition tells of an impoverished child, eager to have a Christmas tree, who took care of a tree that was growing through the floor of their family's shabby hut. On Christmas Eve, as the family was sleeping, a spider covered the tree in cobwebs. When morning came, the rising Christmas sun turned the cobwebs into silver and gold. This is where the tradition of tinsel comes from!
Other things to see and do include:
• Walking along the cobbled streets of the Old Town
• Visit the grand Church of the Transfiguration
• People watching as you tuck in Borscht at a traditional café.
Do any of these take your fancy? If you want to visit these or any other city in Europe for a Christmas market break, don't hesitate to get in touch.

Find more inspiration on our social media