Vietnamese food has to be my favourite world cuisine – all those delicious flavours that we have come to expect from South East Asian cookery – lemongrass; ginger; lime; chilli; the sweetness of palm sugar complimenting the saltiness of fish sauce – but with the added zing of fresh green herbs such as coriander, mint and Thai basil bringing every dish to life.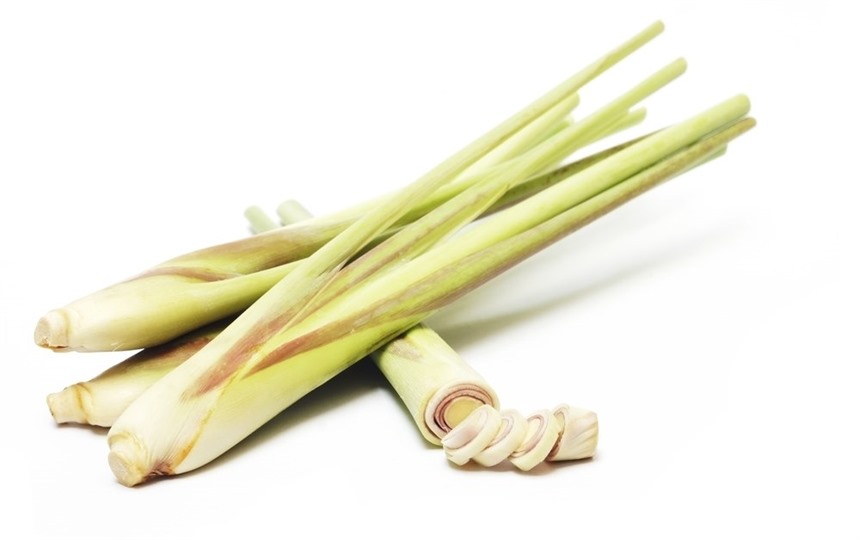 For those planning a holiday to Vietnam, we highly recommend visiting the floating markets of the Mekong Delta to witness locals buying and selling the very freshest of ingredients. Our favourite way to do this is an overnight journey aboard the Bassac, a restored deluxe wooden rice barge which departs Cai Be for a leisurely cruise down the Tien Giang and Mang Thit Rivers, passing a lush landscape of rice fields, sugar cane and small traditional villages. An early start is required the next morning to visit the Tra On floating market at dawn where bananas, guavas and pineapples are some of the most popular goods on sale. The boat then continues onwards to Cai Rang where the local – much bigger – floating market turns the waterway into a maze of colourful boats all selling seasonal local produce.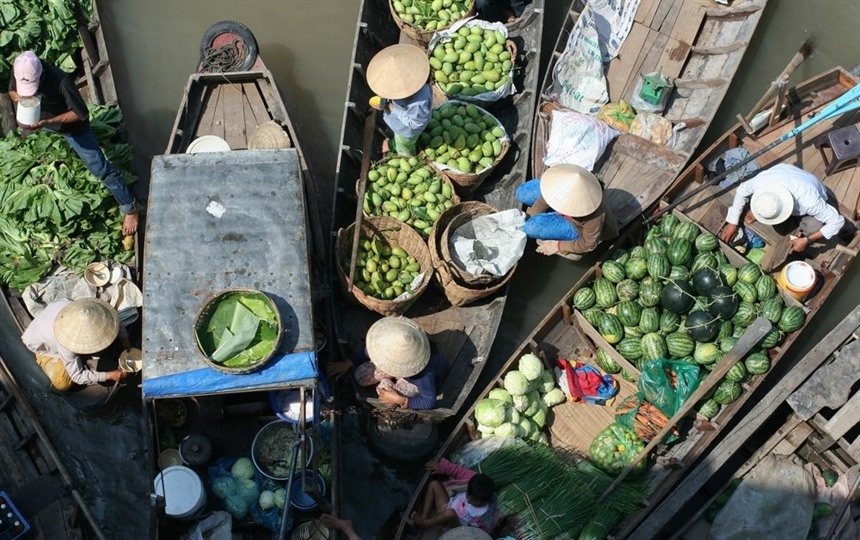 Our friends at Asian cookery school School of Wok in London have shared with us one of their favourite traditional Vietnamese recipes for pho – a clear noodle soup found in markets and homes all over the country. Eating in Vietnam is a very social occasion where the food is served in the middle of the table for everyone to help themselves, so I recommend making this delicious recipe – which serves four to six people – for friends and family.

Broth Ingredients

2.5 litres of water
6-8 chicken thighs with bones and skin
2 large onions
8 cloves of garlic
1 tablespoon of coriander seeds
2 cardamon pods
4 star anise
2-4 inch piece of cinnamon bark
4 tablespoons of palm sugar
2 sticks of lemongrass
2-4 inches of ginger, sliced
8-10 tablespoons of fish sauce

Serving Ingredients

400g of dried rice noodles – soaked in boiling water until soft
Large handful of bean spouts
3 spring onions, finely sliced
Handful of mint
Handful of coriander
Handful of Vietnamese mint
Handful of Asian basil (Thai basil)
4-8 lime wedges
Fried shallot
Fresh chilli, finely sliced (to taste)


Method

Put all the broth ingredients into a large pan with 2 ½ litres of cold water. Bring to the boil and continue boiling for 10 minutes. Reduce to a simmer for a minimum of one hour, but preferably two to three hours if you have time. After an hour, remove the chicken from the stock and top up the broth with a little water and more fish sauce for seasoning if required.

When the chicken is cool enough to handle, remove the skin and bones and slice into pieces. Cover to keep the chicken moist.

Drain the stock into another pan to remove the bits. Put the chicken on a heatproof serving dish and place over the simmering stock pan to keep warm.

Prepare a large serving platter of herbs, limes, shallots and chilli.

To Serve

For each serving, add a handful of noodles, some bean sprouts and some of the chicken pieces to a bowl. Pour the stock over the noodles and top with spring onion, fresh herbs, sliced chilli and a squeeze of lime.

To learn how to cook more tasty dishes from all over Asia visit www.schoolofwok.co.uk

To discover how you can explore the markets of Vietnam on a tailor-made tour, read more about our Vietnam holidays.
Find more inspiration on our social media #MyRegentMoment