Lapland holidays; they're simply magical. The snowy winter wonderlands of northern Finland enchant visitors of any age, while Santa's Village sends shivers of excitement through wide-eyed children who can meet the main man in red at home with his reindeer. Our Lapland winter holidays are guaranteed to make family memories that last a lifetime.
Best for: kids between 4-10
No matter the time of day, freezing temperatures reflect Lapland's position in the Arctic and while thick winter snow suits are provided with excursions, activities can last up to a few hours and everyone is likely to feel the cold. We advise that Lapland holidays are saved until the kids are over four years old and that plenty of warm layers are packed. Take them before they reach the teens and the excitement for visiting Santa wears off.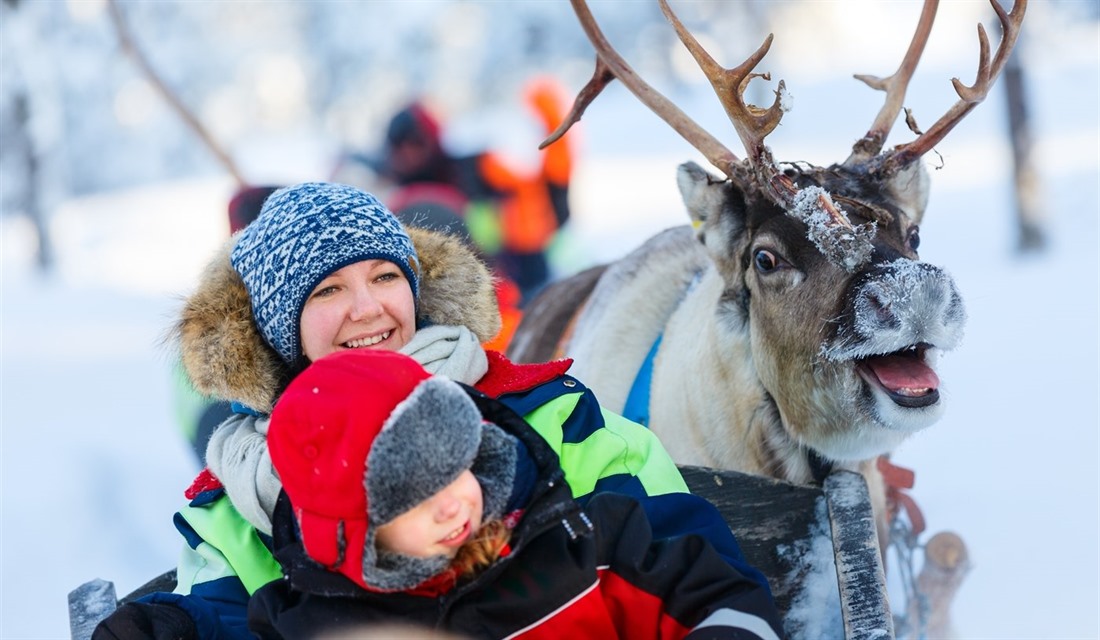 Plan your activities
In Lapland, there's no such thing as staying inside throughout the winter. The endless snow makes for a multitude of available excursions and activities to keep families of all ages entertained.
Younger kids (4-6)
Visiting the reindeer farms to get up close with these friendly animals always excites children. The Reindeer sleigh and horse sleigh rides are slower and often shorter than husky safaris too, so better suited for giving families with smaller children a splash of adventure. Sledging is another great option, and snow tank trips are enclosed and often heated, protecting little adventurers from the harsh elements.
Older kids (6-10)
Husky rides are faster and more exhilarating than reindeer sleigh rides, meaning you are more exposed to the wind chill and these trips are better suited for slightly older children. Snowmobiling is a favourite way to explore the wilderness and is available for the whole family in certain locations - speak to a Lapland Travel Specialist for more information.
Big kids (teens and adults)
Dive head first (literally) to Finnish culture by spending an afternoon in a traditional smoke sauna and jumping into a frozen river, or strap on some cross-country skis to explore the wilderness on two feet.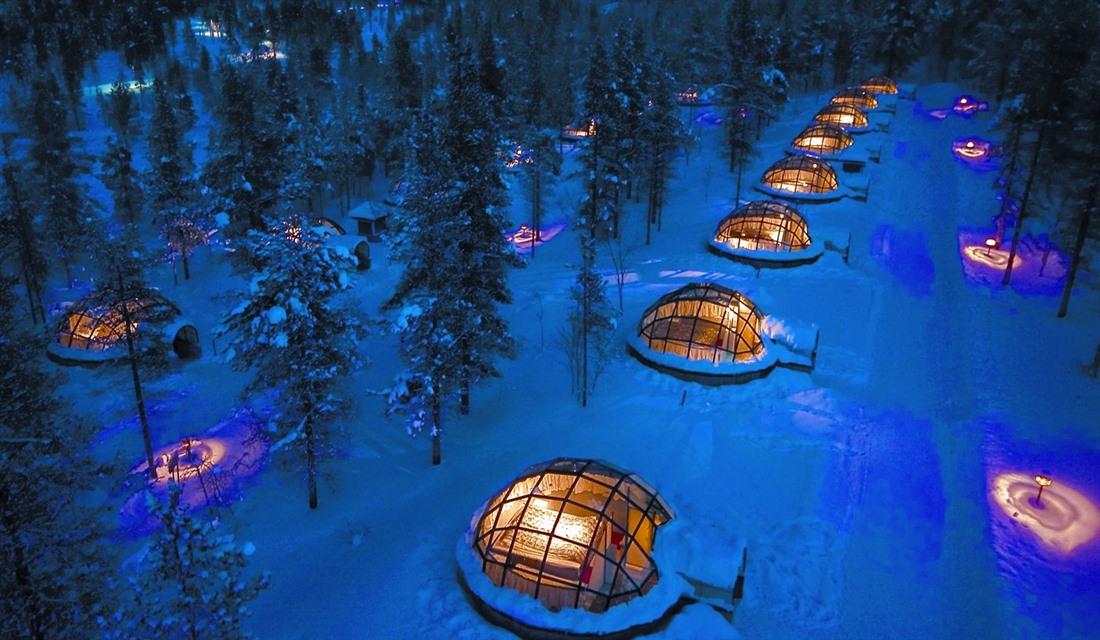 New direct flights make Lapland even easier to reach
With new flights now available connecting London Gatwick with Finnish Lapland, your family no longer needs to navigate inconvenient stopovers for a magical winter escape.
London Gatwick to Rovaniemi
Norwegian's direct flight from London Gatwick to Rovaniemi launched in 2016, landing in the heart of Lapland's capital city – home of Santa's Village. The lake-side, glass-roofed igloos of the Arctic Snow Hotel lie just 26 kilometers away, making them the perfect place to settle into a cosy pod with sky-ward views of the northern lights and take child-friendly snowmobile safaris through the snow.
Discover our Igloos and Auroras Holiday at the Arctic Snow Hotel
London Gatwick to Kitilla
Another of Finnair's new direct routes connects London Gatwick to Kitilla in the north of Finnish Lapland. Here the Torassieppi Aurora Domes wait for nights watching the aurora borealis from a private dome with a clear wall and fireplace. From husky rides to reindeer safaris and saunas, there are plenty of activities to entertain in the remote wilderness.
Find out more about our Aurora Glamping Short Break here
London Gatwick to Ivalo
Finnair have launched several new direct flights to Lapland, one of which flies between London Gatwick and Ivalo, home to Lapland's iconic igloo village at Kakslauttanen Arctic Resort. It's never been easier to book a short aurora-hunting break at one of the most famous glass igloo resorts in the Arctic! Kakslauttanen cater fantastically for families, too, with an endless array of excursions available including snowmobiling, husky safaris, snow tank rides and even a Santa's Grotto complete with elves and reindeer.
Spend 4 days at Kakslauttanen Arctic Resort with our Lapland Winter Escape
Find more inspiration on our social media #MyRegentMoment