Icelanders love to joke about the diminutive appearance of their country's trees. As I embarked on my third visit in four years to Iceland's fabled Golden Circle region, I prepared myself for the inevitable. Three hours later, it happened. Our tour guide, Snorri, asked us (somewhat alarmingly to the uninitiated) what we should do if we should get lost in an Icelandic forest. And then, as a confused group pondered the evident lack of any visible trees for miles around, came the punchline I had been waiting for.

"You just stand up", said Snorri, with a deadpan delivery as dry as a desert, "and somebody will find you".

As hushed chuckles spread across the coach, I remained awe-struck by the passing scenery and considered the real irony: that trees are pretty much the only natural feature that Iceland doesn't do on an epic scale.
On my third night, having spent a few days re-acquainting myself with Iceland's trademark volcanoes, glaciers, geysers and waterfalls during the Hidden Powers tour, came a knock on my hotel room door about half an hour after dinner.

"We have some Northern Lights" said the night porter, with a typically Icelandic mastery of the monotone. As I quickly dressed in as many layers as I could muster, I picked up my so-called Northern Lights Kit (featuring a torch, blanket and a flask of cocoa) and excitedly set off on foot with around 30 other hotel guests around the streets of Kirkjubaejarklaustur – population 120.

People often ask me where the Northern Lights are best viewed from, but the best advice is simply to head to where the skies are darkest. With this in mind, we headed to the very edge of the village and beyond the local campsite, whose bright external lights were diminishing the views of the night sky – at that moment, we might as well have been in Las Vegas. Upon reaching a dark spot, we settled back to enjoy nature's greatest show.

On this occasion, the lights weren't at their brightest, but the whole experience of searching for and finding them was very satisfying indeed.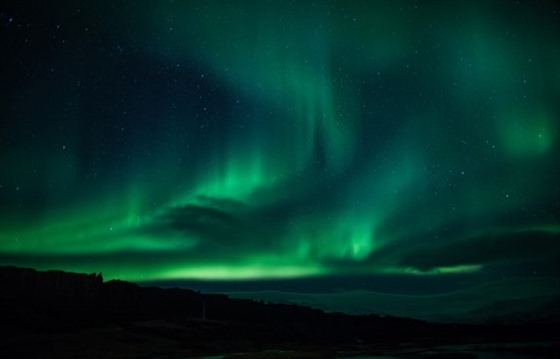 A couple of days later, I took an internal flight to Akureyri in North Iceland and arrived to find the city covered in a blanket of snow; a magically white winter wonderland. The colourful houses and churches lining the streets provided a beautiful counterpoint, the kind of scenes which you see on the front of Christmas cards but which you wonder really exist in real life. They do.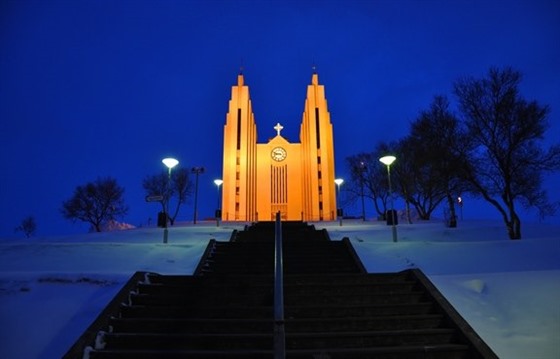 Continuing to Lake Myvatn the next day, the snow merely enhanced the already stunning landscapes, and armed with a sturdy 4WD rental car, the main roads remained easily accessible.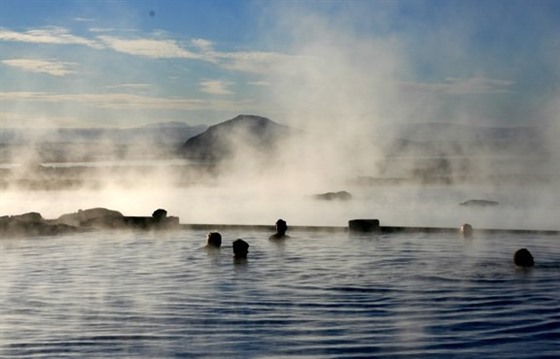 Weather conditions had deteriorated by the time I headed back to Reykjavik, this time by road. Wind levels exceeded the 33 metres per second which in some countries constitutes a hurricane, but which in Iceland is just another day.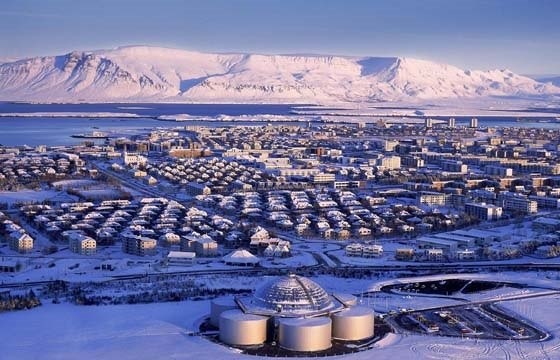 As sheets of snow blew horizontally across the road, the yellow poles lining the route provided a vital lifeline: if you're between the poles, you're on the road. However, another favourite Icelandic joke tells you what to do when the weather's bad: you just wait for 10 minutes for it to change. Perhaps a slight exaggeration, but still pretty good advice. Entering West Iceland, the snow had all but disappeared and visibility was significantly better.

As I pressed on towards Reykjavik, I passed one of Iceland's countless signs marking a roadside picnic site, its image depicting a picnic bench nestled underneath a luxuriant conifer tree.

Yet there was not a tree in sight.
For more information, click to view my favourite Iceland holidays.
Find more inspiration on our social media #MyRegentMoment