Holidays in December
December is dominated by one event. Hearing the dreaded 'C' word (Christmas) is enough for some travellers to jump ship and set off for foreign skies. Others realise that as other cultures wholeheartedly embrace December 25th, places like Lapland can be magical at this time of year. Whatever your movements during the festive season, you know who to call...
Sitting directly on the Arctic Circle, Rovaniemi is the capital of Lapland where every one of the 200 days of winter feels as festive as the last. Ideal for families, amenities are close to hand, from the bars and restaurants of the compact centre to the countless winter activities in the surrounding wilderness. Try your hand at mushing a husky sled or visit a reindeer farm and enjoy a sleigh ride through the snowy fells. Just a fifteen-minute transfer from the city, Santa Claus Village – official residence of the man in red - is a must for children of all ages!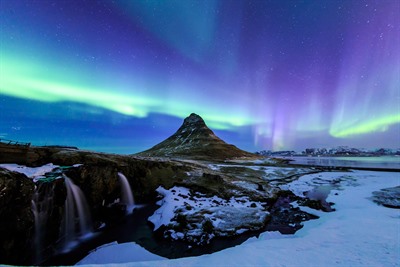 To keep their spirits high during the dark winter months, the people of Reykjavík look forward to a host of celebrations and festivals. Not to be missed are the New Year's Eve celebrations where every family in the city comes out for an evening of music, dancing and one of the largest fi reworks displays in the world. Travel on our three-night New Year's Eve break and follow the fantastic end of year spectacle with a New Year's Day visit to the Blue Lagoon for a rejuvenating soak in the healing geothermal waters.
Featured Tours For December